Baton Rouge Real Estate
- Low Rates Fuel Strong Sales

Baton Rouge Real Estate Starting Year Strong. The Greater Baton Rouge Association of Realtors has recently released February data, which continues

to show improvement. 
January and February sales in the Baton Rouge metro area
were up just over 10% compared with a year ago. 
The boost in sales is largest in Livingston Parish which saw an
increase in home sales of 20% in February.
Still-Low Mortgage Rate Rises: Impact on Baton Rouge Real Estate   
Right now, mortgage rates in Baton Rouge (as in the rest of the nation) are higher than they've been for 15 months—a trend that's likely to continue. We have to wonder about the impact higher Baton Rouge mortgage rates will...
Baton Rouge Real Estate, Preparing to Own                
Buying Baton Rouge real estate involves preparing to own a home.  Owning a home is  a leap into a whole new world of responsibility, one which involves taking care of one of your biggest assets.  The more prepared you are beforehand the easier your transition will be.
Buying Baton Rouge Real Estate...
Buying Baton Rouge real estate involves finding the right house for you. You may love the first house you see or you may look at many before your find the home that will work for you but no matter how long it takes you will ...

Getting Your Home Pre-Inspected - Baton Rouge Louisiana Real
Just met with 3 new sellers this week - one is an estate so the heirs really didn't know the condition of the home; one is a resale - pretty new home, inspected 4 years ago when purchased; and one is a custom built home that is ...
---
Let's Take a Look At A Specific Property!
For Sale - 1BR/1BA Condo, Brook Hollow Condominiums
Here's a unit that is a good example of a unique Baton Rouge buying/investment opportunity.  Seems to be a sweet deal!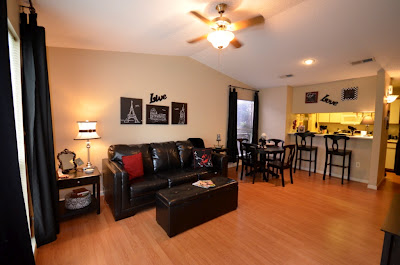 It's perfect! A safe place for LSU students.  It has a new, just installed security system with almost everything else you could ask for... including being near the pool.

It has great looking easy to clean laminate wood floors, a washer, dryer, and a refrigerator.  It also sits on the LSU bus route.
Want to know more about it?  Click here...

---
Following is a video that does a couple of things...
1) it talks about appraised values and recent sales in a local subdivision

2) and it gives you a link to a website where you can find like kind reports on many different subdivisionsin Baton Rouge.  Here's the video.
Older Articles     
Baton Rouge Real Estate
 

Last Words

Hope you enjoyed this page.  Please share it with your friends if you did.

Exit Baton Rouge Real Estate Market and Learn About Other Markets.
Visit Real Estate Marketing Talk Home Page for More Marketing Ideas.