Letters That Work

I amassed the following collection of letters over my real estate marketing career.  I personally wrote most of them, which was a slow, but successful process. I also hired writers to write some for me and had some success with that approach, too.
But as you might imagine it was difficult finding someone who had the requisite combination of skill and perspective to produce what I wanted, so when I found someone who did I worked with them for as long as I could.

Expired Listing Letters
Here's a partial look at what's in my collection. My all time favorite...and most productive are these expired listing letters. They took months of tweaking, but once I got them right I started averaging 2 plus listings a week by mailing approximately 10 a day - 5 days a week.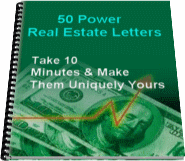 Another favorite is the fifty power real estate letters package with fifty bonus real estate marketing reports. The reports can also be used as web site content, in drip mail campaigns, for blogging, etc.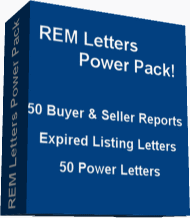 Real Estate Letters Power Pack

And then there's the REM Letters Power Pack that combines all of the above. You get everything mentioned on this page at a discounted price. If you need real estate letters these are definitely worth considering.  Click here for more about all of our letters!



Ultimately, your real estate marketing success is largely dependent on how wide and deep your network of leads is...the more contacts you have the more leads you'll generate. And to this point your marketing campaigns can help you cast a wide net.
Unfortunately, success isn't measured in days - it's more like months and years. Therefore, the sooner you start your marketing campaigns the better off you'll be.
As for direct mail marketing campaigns in today's market you have to be smart about it, and one way to do that is by identifying a niche and specializing in it. Mine happened to be expired listings...what's yours?


Click here to learn more about these letters...

Home Page > Real Estate Letters >> Letters