Moving to Basingstoke
by Bernice Palmer
(UK)
Basingstoke is a town in central England and is - according to a study carried out by Halifax bank - the 12th best place to live in the country. A second study (by Basingstoke and Deane council) found that 84 per cent of its residents said they were satisfied with the borough as a place to live. When combined, these results paint Basingstoke as one of the most desirable locations in which to live, with those already there reporting being very happy with their lot.

On this evidence, those families that want a change and are ready to move home might find that the town of Basingstoke meets all their requirements. So what is it about the area that makes it so appealing and why are all the residents so content with where they live?

What is Basingstoke like?
Being an old market town, Basingstoke offers a great deal of culture alongside more recent additions. Nestled among the new homes, shops and offices are nods back to the 16th and 17th centuries, most notably in its architecture and iconic Chapel of the Holy Ghost.

Lying just north of the M3, Basingstoke is within easy reach of both London to the north east and Southampton to the south west. The newest National Park (the South Downs) is also easily accessible from the town, coming to an end near Alton, situated around five miles to the south of Basingstoke.

What homes are available in Basingstoke?
There are a range of housing options available in the area. Those who prefer something older can choose from the selection of old Victorian era homes dotted around the town, whilst there's also sufficient estate housing with blocks of flats offering a more affordable alternative. Basingstoke is also undergoing a large-scale investment project, which has resulted in a large number of new build properties popping up around the length of the town. These modern developments include apartments, flats and larger detached homes suitable for families.

Providing affordable housing is historically important to the borough, meaning there's a good spread of homes for all budgets. Between 2008-2011 the borough was allocated £55 million to deliver 1,270 affordable homes plus £4.3 million for 150 homes for first time buyers. These, alongside the new homes Basingstoke offers, provide solutions for all needs and budgets.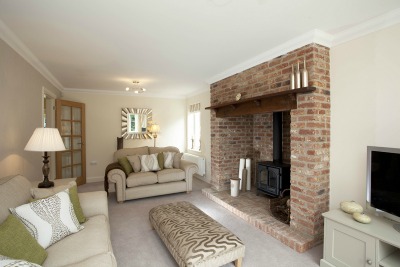 Homes in the area are popular with those who work in London because the commute is roughly 45 minutes but property prices are around a quarter less than those in the capital.
What's the town centre like?
Thanks to recent developments there is plenty of shopping on offer for Basingstoke residents. Festival Place (renovated in 2002) is located in the centre and offers a retail and shopping experience including 165 shops, bars, restaurants, a cinema, sports centre and night club. Those wanting to avoid the hustle and bustle can always visit the great selection of smaller independent retailers, bars and restaurants situated all around the town.
How do the schools fare?
For families on the move, the biggest consideration is invariably the children. Parents understandably want to make sure there is somewhere suitable for their children to continue their schooling and that it will provide the level of education they have become familiar with. Basingstoke offers a range of education from primary to post 16, with over 65 primary schools and 11 secondary schools within the area. There are also two colleges, whilst the University of Winchester also has a campus in the town, meaning that no matter the child's age, there should be a suitable place for them just around the corner.
With all this considered, it's little surprise the locals are so very pleased all their town has to offer.
Author Bio:
Bernice Palmer is working for a Real Estate consulting company located in Somerset, UK. He has visited many countries and learnt many languages. His desire for writing something acted upon in such a way that he started writing on many legal issues, problems that people faces while buying a property and also offer possible solutions for those. Recently he is concentrating in new homes Basingstoke offers If you want to know more please visit at
Click here to post comments
Join in and write your own page! It's easy to do. How? Simply click here to return to Homes For Sale - Free Ads .