Why Use Real Estate Letters?

Because Mailing Real Estate Letters is one of the easiest and most cost effective ways to brand you and your real estate business while consistently promoting your services. It's almost a certainty that if you're not mailing letters on a regular basis you are missing out on income generating opportunities.  
Generating leads is every agent's challenge, and direct mail campaigns are an effective way to get them.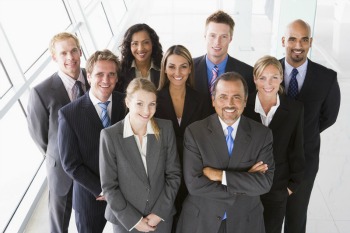 Think about it for a second.  If you are not marketing your services daily it's highly unlikely that you're earning the kind of money you want to make.  And while letter campaigns aren't a magic pill that will generate lots of fast sales they can be one of several marketing tools and strategies that can solidify a sound business plan.
Below Are Nine Reasons Why You Should Seriously Consider Mailing Real Estate Letters To Both Current Prospects As Well As Past Customers On a Regular Basis.
Real Estate Letters are an effective way of targeting specific buyers. Since they are a one-on-one way of communicating, it's easy for real estate agents and marketing firms to go through their database and identify prospects based on specific criteria – FSBOs, Expired Listings, Investors, Renters, etc.  


Pre-written Real Estate Letters can easily be personalized in order to specifically address the individualized needs and wants of each recipient. 


People still enjoy receiving helpful information by mail and opening letters. With an effective opening statement, letters will grab our attention and entice recipients into reading and learning more.  


Real Estate Letters are a subtle way to bring up problems and offer solution.  If you know about a specific real estate problem that your customers are experiencing mailing them a letter that addresses the problem head on that provides effective solutions is a great way to generate leads.  


Letters can warm up prospects and prepare them for telephone solicitation calls. They are an effective way to introduce products and services to people that are not aware of your business and can tweak their interest by showing them how they can benefit from what you offer. A follow-up phone call could seal the deal. 


Letters are an unobtrusive way to advertise, as they allow people to make their own decisions to learn as much or as little as they want to about you products or services. 


Letters are a perfect way to elicit immediate action. By ending your letter with a strong statement, such as: Pick Up the Phone and Call Now! or Tear Off the Order Form and Send It in Today! You can prompt your reader to act quickly. 


Letters are measurable and can provide instant feedback. When letters are coupled with a strong call to action, businesses can easily gauge their effectiveness. 



Letters are reusable. You can create one letter and mail it to your entire database of prospects and customers. With mail merge capabilities, although you use form letters you can personalize each letter with the name of each person you're mailing letters to.

No matter how you look at it letters are a valuable part of every business, real world and online.  And getting started is easy!

To begin, set up a database with all your customer information. You'll want to include name, address, phone number, email address and perhaps what they have listed, rented, or sold in the past.  There is no need to get overly sophisticated, you can use Word, Excel or a number of contact managers that will help you streamline the process and sort the information into specific fields.  

Next, start collecting names and addresses of potential prospects. Save all business cards you receive and consider lead generating ideas that will entice people to give you their name and address in exchange for something free!  There are many ideas for capturing contact information including: giving away free products, asking people if they want to sign up for a free newsletter of white paper and even holding a sweepstake, game or contest.  

Summarily, mailing Letters is a perfect way to keep in touch with prospects and customers; past, current and future. They are an effective and measurable way to increase sales and remain one of the best ways to consistently promote your services while building your business.
Happy Prospecting!
Home Page > Real Estate Letters >> Why Use Real Estate Letters