Expired Real Estate Leads

Expired Real Estate Leads. The rigors of gaining a foothold in the real estate marketing industry can take a toll on anyone, but for some new agents the consequences are devastating.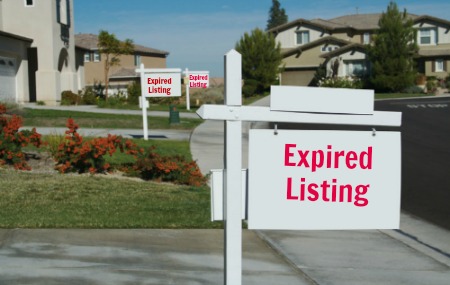 Too many are confronted early on with the certainty of having to end new careers before they've really had a good chance to succeed.

Sadly, in some instances it's their own fault! They spend money to get licensed, but rather shortsightedly ignore acquiring some basic  marketing tools and and implementing ideas to establish a solid foundation.

I'm talking about things like listing systems, email marketing, social media marketing, video marketing, advertising, email flyers, postcards, networking, etc.
But it's never too late to develop a Plan To Succeed; like with Farming for Expired Real Estate Leads. The links below tell more about this well known, but still underutilized strategy to generate real estate leads.
As we all know, having "too few leads" is a significant issue with most new agents...and some veteran agents, too; and without a clear plan of action to get some they're almost without a doubt destined to fail. What they don't know is that free leads are plentiful and are all around them.  All they have to do is look for them.

While you may have a desire to succeed, a gift of gab and a motor that never stops running, it's all for nothing if you don't have a a plan and/or a proven real estate lead generation system - and what could be better than Farming Expired Leads?
Farming Expired Listings is a method to secure quality listings with relatively little, consistent competition...and common to many methods is the mailing of pre-written letters that are already scripted to get maximum results. Following are a few articles that I wrote about them.

Expired Real Estate Leads Articles    
Need More Real Estate Leads? Then Farm Expired Listings
It's true. You can generate an abundance of real estate leads by farming expired listings. Of course some listing systems are ...
Expired Real Estate Listings - Buyers and Investors Have Access to ...
Expired Real Estate Listings have been the near exclusive domain of real estate agents for as long as I can remember.
The Best Way To Get Real Estate Listings
The Real Estate Industry is HUGE and is a golden opportunity for real estate agents. National average home sales exceed...
You were drawn to the real estate field because of the quality of life that it can give you and the opportunity to take control of your own destiny to ensure your success. You can have all of that and more with a little knowledge and the right tools. Don't you deserve to get more satisfaction out of doing what you want to do?
Closing 
Left unchecked, a lack of leads can result in too few sales and commissions, isolation, desperation and ultimately failure. Yet these pitfalls can easily be avoided by simply investing in a proven "lead generation system".
Recommendations  
Mail Letters To Get More Leads 
No To Low Cost Flyer Ideas -  5 Kick Butt Ways To Use Them


Home > Real Estate Leads >> Expired Real Estate Leads