Free Real Estate Marketing Idea

Free Real Estate Marketing Idea. Arguably, an agent with a good real estate marketing script gets lots of listings and makes lots of sales.

Following is one that can increase your income. 
Log onto your Multiple Listing System service.

Print out an update report for the last month, or any time frame you want.

Search specifically for the expired listings
Bam! The MLS update report will show you all of the expired listings for that report period and provide you with just about everything you need to know to re-list expired real estate listings. You can get the seller's
name

mailing address (this could be different than property address.  Knowing this could improve your chances of contacting the property owner)

property address   

phone number(s) - phone numbers change often, so the more current the phone number you have the greater your chances of contacting the owner)  

type of property they had listed (this will help you decide whether or not you want to pursue listing this property.  For example, you may decide that you don't want to farm condos and multi-family units.)

asking price at the time the listing expired 

information about price changes/reductions during the listing period

how much the property taxes are  

and anything else that you even think you might want to know about these properties.
An Expired Listing System Represents a...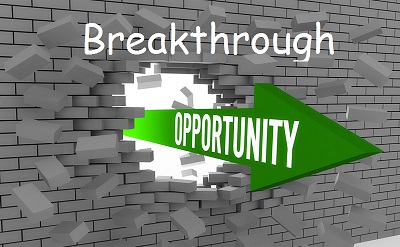 An Expired Listing System can help you explode your business. Scores of listings may expire in your system daily...and somebody is relisting them. Why not you?
The nicest thing about farming expired listings is that you target only known prospects interested in selling their properties. It's an intense marketing of  highly targeted prospects that can yield great results.

Unlike FSBOs, cold calls and other niches, most owners of expired listings are warm, responsive, and still Realtor friendly. They are already sold on the idea of doing business with a real estate agent again, so it doesn't take too much convincing for them to list again. And if you have a good script/pitch/plan  you can convert them as your client just as easily as another agent can convert them.
Related Free Real Estate Marketing Idea Resource:
Here's more about the Expired Listing System that I developed and used. It's user friendly and when used as suggested has the potential to multiply you success in ways that you can't imagine right now.
For example, by using it you'll be positioning yourself to know about some of the best real estate deals available in your area because sometimes owners of expired listings will 1) sell at substantial dicounts 2)vdefault on their mortgages, or may 3) want out of the property for little if any money exchanging hands.
So, by these examples you can either sell the listings for a commission, sell them to investors, or buy and flip them.
See the Expired Listing System I used! 
Home Page > Real Estate Articles >> Free Real Estate Marketing Idea