Use Just Sold Real Estate Postcards To Strike When You're Hot

Just Sold Real Estate Postcards are all about "seizing the moment" and striking while you're hot. And what better time is there than just after you've made a sale. Why?  Because neighbors of just

sold listings, whether they're interested in selling or not, are eager to learn about
who's moving into their neighborhood

and what homes are selling for as it relates to the value of their home. 
In short, they're interested in keeping up to date on sales activity and trending the data so that if and when they decide to sell they'll have some sense of what their property is worth.
Through regular mailings you can create your own recognizable, brand of one. Throw in a catchy phrase or two and you could be the next "You're In Good Hands with ---."
By providing recipients with timely information about listings and sales you can have them looking to you for help with their interest in buying, selling, leasing and investing in real estate.
Using Just Sold Real Estate Postcards Effectively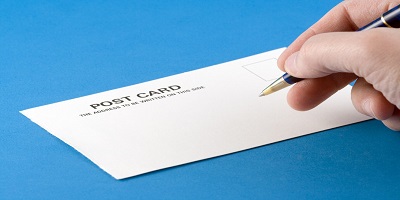 Effective marketing is a matter of numbers, so the more people who know you're in the business and the more frequently you remind them of it the more business you'll generate. Here are a few ideas on how to use them effectively.
Home Buying and Selling Seminars  
A unique strategy for using postcards is to simultaneously announce a just sold listing while inviting potential buyers and sellers to home buyer and seller seminars. 
With sellers you should emphasize the usual things like readying their home for sale, staging for best showing results, etc.. And with buyers you'll emphasize finding the right home, location, financing, closing costs and the like.
Farm Referrals   
Every time you sell a listing you should ask your clients for referrals, get their names and contact information from them, then follow up by mailing just sold postcards to them. Interestingly, Do you ask your clients for referrals? 

Specifically, you can effectively market expired listings by using this strategy. You can send just postcards, a combination of postcards and letters, or just letters. 
People still love receiving mail, especially postcards, even though they get more junk mail faster than they can throw it away. So, why not send something that they'll appreciate it? This video shows simple it is to use them.

Companies That Sell Just Sold Postcards 
Vista Print     
ReaMark         
Prospect PLUS  
Quantum Postcards  
Postcards.com


Home Page >> Real Estate Postcards >> Just Sold Real Estate Postcards