Letters for Real Estate Agents
Prewritten Letters for Real Estate Agents are very popular and relatively easy to find. As an example, Google the term and see how many results you get.  When I did it I got 75,200,000 possibilities, which was approximately 75,199, 977 more than I would ever review...and if you're like me you'll only review 3-4 of them yourself  before making a purchase, too…but which ones? 
Real Estate Marketing Talk Letters

Here are a few possibilities without starting your  search again. If you're looking for letters that come with unconditional satisfaction or money back guarantees then you should consider the ones below. You can download  them immediately and be using them in a matter of minutes.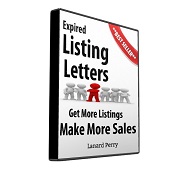 Expired Listing Letters – Want to know one of the best ways to generate new leads, listings and prospects?  Farm Expired Listings with letters like these. Expired Listings are some of the best leads for converting to listings and I used these letters to farm them with a great deal of success.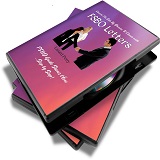 FSBO Letters  - For Sale By Owner listings can be just as plentiful as expired listings and when you farm FSBOs simultaneous with Expired Listings the outcome can be quite impressive.  As are the other letters these are risk free, so there's no reason not to try them. 


Power Real Estate Letters - This set includes letters suitable for farming neighborhoods, buyers, sellers and investors. It also includes matching articles that can be used for special reports, web site content, blogging, etc.  They're a great value for the money.
Caveat Emptor

When shopping online do you consider products and services noted on first page rankings only, or do you consider ones on other pages?  Whatever you do you must do so "caveat emptor", which is Latin for "buyer beware".  Plainly stated, you should take reasonable precautions when buying products and services online, including Letters for Real Estate Agents. 
Why? Because while there's something to be said for Google search engine and website rankings they have absolutely nothing to do with the quality of product or service that you're interested in, nor the integrity or honesty of the services you'll receive when you do business with the websites served up.   
Questions you need to ask yourself include: Is there a phone number that you can call before placing your order? Does anyone answer when you call?  Does anyone return your call when you leave messages?  Will the company deliver your product as promised after you pay for it?  Are they available to provide telephone and/or other support should you experience the use of their product? 
Buy Our Letters With Confidence

Options? Buy our letters!
Real Estate Marketing Talk has been online since 2005 and all of our Letters for Real Estate come with a 100 % Risk Free, Complete Satisfaction or Your Money Back. You can also call before buying just to see if we're legitimate if you want to. See our contact page for name and number to call.

Click here to see the letters again!
Home Page > Real Estate Letters > Letters for Real Estate Agents