Open House Flyer Template -
Get More Leads from Your Listings
Are you looking for an Effective Open House Flyer Template? One that'll grab a reader's attention, make them take notice, compel them to have dialogue with you about your showcased properties when viewing them, and be able to actually recall them above all others after seeing more than they can possibly remember?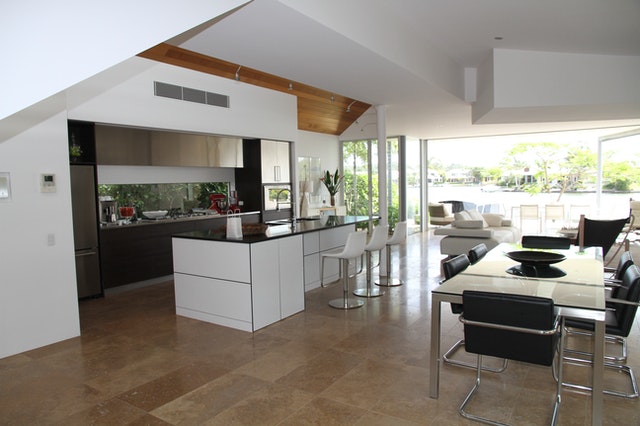 Also, wouldn't it be exhilarating if that very same Open House Flyer Template could help you generate more leads than templates you've used in the past? And while we're thinking about it, wouldn't it also be wonderful if your new template helped you make more sales?
And, finally, just to be a wee bit more transformational with expectations, wouldn't it be thrilling if your new template was to help you set a new benchmark for how Open Houses should be done in your community, while simultaneously building and amplifying your business brand?
Well, you sure do want a lot!  But that's okay, because today grace happens and you have the power to accomplish all of this and more with Turn-Key Flyer's Open House Kit. However, thinking of it as just another template doesn't do it justice.  Frankly,  you'll better grasp how much of a game changer this product is if you think of it as a suite of flyers, where every part of a house is highlighted by its own "featured flyer". 
Let's assume the following scenarios to appreciate the awesomeness of this product even more. Consider the following areas:
The Kitchen - if the kitchen was remodeled tell it on the featured flyer. The template helps you express it in ways that are succinct, informative and engaging.
The Master Bedroom – most buyers are interested in the measurements, so tell that too in the featured flyer. Plus, it's one less thing Open House attendees will have to remember about the home.
The Flooring - does the home have upgraded flooring?  Tell that too with its own featured flyer, and if it has new a/c unit or roof tell that, too! In fact, tell it all in your site of flyers and leave nothing to chance.
Now, for the BIG Question? Do you think Open House attendees will remember your properties if you use this kit? Yes, they absolutely will, and even when your showcased properties aren't the nicest, or even best houses they saw they're still likely to remember them above all others… and it'll all be due to the "Featured Flyers" placed throughout the home.
Rest assured, Turn-Key's Open House Template Kit is an awesome product.  The presentation of the information is effective without being pushy, and it is completely devoid of any sense of high pressure selling of yourself, or your show cased properties.  Plus, as with other Turn-Key Products, they flyers are easy to design; just click on the text to type, click on photos to add, then save and print. 
So, go ahead and start getting prepared for your next showings. Click here to learn more about the kit! Know in advance that I may earn a fee, at no additional cost to you, if you purchase it. Drop me a note letting me know what you think of it you do. I'm anxious to know what you think about it.

You might also like
Real Estate Open House Flyers - Online, Offline, FREE and Paid Steps To Successful Open Houses - by Lorraine (Vista, California).
Ideas For Flyers - Open House Announcements  
Open House Template Kit - It's Really More Like a Suite of Flyers

That's it for now! Here's to Your Real Estate Marketing Success!
Lanard Perry
Home > Real Estate Flyers >> Open House Flyer Template