Real Estate Agents; Business Building Products & Services

There are more than 2 million licensed real estate agents in the United States. It's a pretty competitive profession and to emphasize the point 75-80% of rookie agents drop out within the first twelve months of being in the business.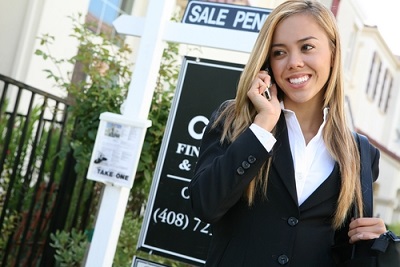 So, how do you, and other real estate agents succeed when others fail?
The short answer is through effective real estate marketing, marketing that will cultivate a constant stream of warm, responsive buyers and sellers.
Okay, so you already know that. But you probably don't know how to do it. Well, that's okay. That's why you're reading this page.
One strategy that some agents work to near real estate marketing perfection focuses on farming expired listings. Personally, I liked this approach above all others, as owners of expired listings are
as close to a captive audience as you're going to get
typically still Realtor friendly, and
more motivated than before to sell their properties
Yep, farming expired listings is a simple, but highly effective real estate marketing script.  However, other agents use lead capturing websites, 800 call capture numbers, auto-responders and an assortment of marketing materials.
In the end it comes down to your commitment to a sustained marketing program. So, no matter whether you're a new or veteran real estate agent, if you're not contacting a minimum of 10 or more prospects daily you're falling behind the go getters  and are probably not earning the kind of money you need to keep you in the lifestyle that you'd like to become accustomed to.
Recommended Marketing Products
Farming Expired Listings. Discover what others already know and are doing.  Listings expire in your local MLS everyday.  Are you marketing them?  See how plentiful they are and easy they are to convert to new listings with the right system.
Turn-key Real Estate Flyers. Want to generate some leads this weekend?  Then get these real estate flyer templates with an ez to use design interface and impressive design themes.  
Expired Listing Letters - Every agent knows about expired listings, but few actively market them.  These letters with bonuses make it easy to start marketing them today.
FSBO Letters - If you hate cold calling FSBOs you'll love these letters.  They make calling optional! They're ready for immediate download and use.

Home Page > Real Estate Articles >> Real State Agents