Real Estate Leads via Parade of Homes
Given current market conditions some people are reluctant to buy a home, despte the fact that it's a buyer's market. They don't seem to be able to get out of the "thinking about it mode" to make it happen.

It's unfortunate, really, because there are a lot of homes available for sale right now. Some previously overpriced homes have been discounted by as much as 25%.
Consequently, some realtors are working double time and employing radical measures to generate enough real estate leads to earn a decent living. However, some won't survive the down turn in the market because they won't be able to generate the quality and quantiy of leads they need to sustain their careers.
But one alternative lead generating strategy that some are using to generate leads has to do with the local "parade of homes", where realtors, builders, and developers work together in order to showcase model houses for sale.


Through the parade of homes, real estate developers are able to systematize the building of a number of homes under one "sub development" through the help of a group of builders. This group of builders is typically arranged and coordinated by the real estate developers themselves.

Basically, homes that are included in a "parade of homes" are freely available to the public for sightseeing and exploration. Usually, they showcase new, cutting edge building and home ideas.
Organizing a "parade of homes" can definitely result in qualified real estate leads, as most people who attend them are the ones who are interested in, and have the potential to, buy a house.
Moreover, local "parade of homes" can give potential buyers a chance to scrutinize the overall condition, structure, and features of the homes on parade. Seeing the houses in their actual condition can definitely influence a customers decision to buy a house.
It's pretty much a given that people who attend "parade of homes" events are often times interested in buying or building homes.   Consequently, there's a good chance of being able to convert them into viable leads, leads that can easily generate deals and ransactions.
Besides, it's easier to explain features and benefits of a house to a person who has taken the time to attend this special event just to see the house than to one who hasn't. The logic is simple. If the person was not interested in a parade home, they probably wouldn't be so inclined to go to all the trouble of finding "parade of homes" events and travel from their residence to the venue.
In addition, through the "parade of homes," realtors can easily take their clients through each property in detail, explaining the topography of the lot, the neighbors, the streets, the drainage, the security, the whole package. In this way, you can explain why the property will fit the buyer's needs.
Indeed, the importance of using "parade of homes" in finding real estate leads is undeniably clear. What is important when using this strategy in generating leads is to help the buyer understand and appreciate the significance of buying a home as an investment.
Summarily, all of these things boil down to the fact that generating leads through "parade of homes" is relatively effective because homebuyers get to see what they are paying for. Hence, they get to be assured that where their money goes is worthy of its cause.

---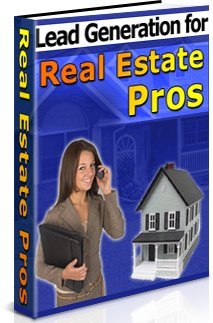 View Full Details...

It doesn't matter if you are new to the real estate profession or a seasoned veteran there is one thing you have in common. Before you can sell any property you have to have prospects. . .or "listings" as they are referred to in the business.
Return from Real Estate Leads via Parade of Homes to Real Estate Leads Main Page
Return from Real Estate Leads via Parade of Homes to Real Estate Marketing Talk Home Page