Real Estate Marketing Strategy -
Sponsor Workshops

Here's a real estate marketing strategy that you can implement to the masses that is both fun and powerfully effective.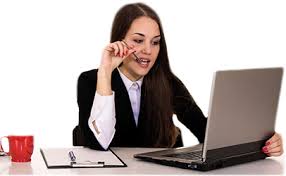 The Idea Is To Sponsor Workshops... for renters, FSBOs, 1st time home owners, buyers interested in condos, etc.). Advertise it indicating that seating is limited.Go to advertising places include social media, flyers, your website, email messages to your prospect list, etc. .

Require attendees to call and RSVP their intent to attend. Make sure they provide name, mailing address, phone numbers, email address and information needed to contact them for followup.  
The workshop should be relatively short; 60-90 minutes long. Provide a movie, popcorn and a sitter for kids so that parents won't have to worry about getting a babysitter. More parents are likely to attend if they know "child sitting" will be available.
The workshop should should be long enough to share useful information, but short enough that you won't stress about how you're going to fill the time.
Workshops Can Open A Floodgate of Leads
Host them in your office if you have adequate space. If not, the local library, a Title Company, Mortgage Company or similar other location will suffice. Do not rent a space. Instead, try partnering with one of these providers as a co-sponsor and use their space and have them provide the refreshments. After all, each attendee is a prospect for their products and services, too.
If the workshop is for sellers, instruct attendees on the dos and don'ts of selling their properties; establishing the right price, creating curb appeal, staging a home for sale, establishing how and when to show their properties, and more importantly how to be safe when showing properties. If it's buyers go the route of expressing the benefits of home ownership.
One objective of the workshop is to give each attendee essentially the same information you give when you go on listing presentations. It's kind of like a listing presentation in reverse, but instead of you going to them they come to you as a group.
So, at the end of it each attendee will have a greater appreciation of the advantages of using a Realtor, your marketing plan, contact number, email address, etc.
Alternative: Given COVID19 Pandemic issues this Real Estate Marketing Strategy can be modified as follows. instead of hosting the traditional way of having participants come to your selected meeting place you might consider the alternative approach of hosting virtual workshop meetings, where folk call in in, or login via their computers to attend and participate.  A couple of services that have easy, user friendly platforms for video and audio conferencing, chat, and webinars are  ZOOM and GoToMeeting. Both are very popular and both have free user plans.
Follow Up With A Series Of Letters To Continue Building The Relationship
As a general rule it takes 4 - 7 contacts before you develop enough rapport with prospects to earn their business, but it's well worth the effort.
You can also make it easy on yourself by using pre-written real estate marketing reports as collateral marketing materials, reports that are ready made to copy, paste and send.

Every attendee will be a potential customer for you; as a seller and/or as a buyer.
Some agents think that an effective real estate marketing strategy has to be expensive and complicated. Hopefully, we just dispelled that notion.
Do You Know Many Agents Who Are Hosting Workshops?  Probably Not!

How about any who host Open Houses for their office? No?! Then how about agents who sponsor workshops on how to finance home loans? No... again? Here's one more!  Do you know any agents who are hosting virtual workshops for any of the above Real Estate Marketing Strategy Ideas? Probably not!
Consequently, this Marketing Strategy offers a serious opportunity for an enterprising agent like yourself to step into breach and provide services to a vast and arguably little tapped  market.

Here's one final question and then I'll let you go.  Can you see the near endless possibilities of this strategy for self promoting your services? Well, if you institutionalize it (meaning make it once or twice a year) it could be one of the things that truly distinguishes you from your competitors.
Home Page > Real Estate Articles >> Real Estate Marketing Strategy