Atlanta Real Estate Leads 

Atlanta Real Estate Leads.  Atlanta is the ninth largest metropolitan area in the United States.   Popularly referred to as "Hotlanta" is great place to live.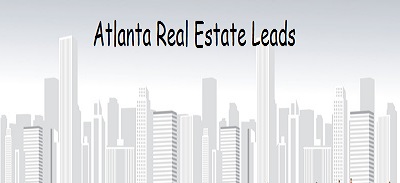 The people, professional sports teams, food, music and history are all part of what makes it as good place for buying and selling real estate.   Combined, these attributes make Atlanta a mecca for generating leads, but to fully maximize the opportunities you must have a focused strategy, the proper tools to get the job done and knowledge and commitment to create a competitive edge over your competitors.  Following are ideas towards that goal. 

Eleven Affordable Atlanta Real Estate Leads Ideas
Consider joining the Georgia Real Estate Investors Association (GaREIA), one of the longest running real estate investor associations in the United States. On the second Monday of every month it holds a General Meeting, usually attended by hundreds of members and guests. With more than 1100 members you're almost sure to develop some valuable relationships for lead generation opportunities. Attend the next meeting to learn about it for yourself. 
Check out BizJournals, a website that offers news and related lead generation platform options.  It has a section titled Atlanta Business Chronicle (ABC), which offers New Business and Homeowner leads in the Atlanta area. The homeowner leads come from the County Clerk or Register of Deeds offices and include both commercial and residential transactions.  Price per lead, should you decide to buy them, run approximately 10 cents each.

Affordable Real Estate Leads - Good for Any City.  You've probably heard the saying "never put all of your eggs in one basket" and it couldn't be truer for lead generation systems. No single lead generation idea is going to supply and renew the number and quality of leads you need to sustain and grow your real estate career. Consequently, you'll need multiple, diverse streams of leads to maximize your success. This article has nine great ideas to consider.

Source Craigslist for Leads. Craigslist is perhaps the largest "free online advertising" outlet in the world; it garners 47 million viewers a month. Among other things it provides local classifieds for jobs, housing, things for sale, personals, services, local community, and events. Here's some information about how to get the most out of your ads whether you're posting Craigslist or other ad sites. 

Make & Post Videos Online.  Here's why. Video is growing to dominate your audience's online activity: 78% of people watch videos online every week, and 55% watch videos online every day. If you don't already have a video marketing strategy in place for your website and social media, you're missing a tremendous opportunity to reach and engage with your audience. Check out this article for more information. 

Add Your Name to Our Free Agent Directory.  Free advertising can't be beat.  The more places you advertise, the more exposure you will gain. 
Advertise Your Listings – For FREE.  How many listings do you have right now.  Can you for tell me anything that makes for why you won't take the time to advertise  all of them - for free?  I can't. Just follow the link to post your listings and begin generating free Atlanta Real Estate Leads now.
Farm Expired Listings for leads. Atlanta is a large enough area that you can expect listings to expire daily. An expired listing system makes it easy to generate real estate leads from a renewable source of leads. And if you think you're too experienced for a system then you should at least consider Expired Listing Letters.

Use Buyer, Seller and Investor Website Content similar to the way you use the credit card reports mentioned above. You'll be able to generate Atlanta Real Estate Leads by it using it as web site content, real estate marketing articles, email campaigns, to create special reports, etc. 
Real Estate Flyer Marketing is a strategy that seems to work wherever it's utilized. Flyer marketing can be especially effective when the flyers are visually appealing. Want to DIY?  Not a problem.  These flyers will have you looking like you spent hundreds of dollars with a professional graphic designer when in fact you may not have spent a single dime. 

Automatic Email Marketing Response Software can be your virtual assistant that works tirelessly around the clock promoting you and your business - even when you're sleeping. It's a shame that although many agents know about them few use them.
Summarily, these are eleven of an unlimited number of ways to generate Atlanta Real Estate Leads.  Try one, some or all of them.  The sooner you get started the sooner you'll experience the thrill of getting your next listing and/or making your next sale. Happy Prospecting!

Home Page > Real Estate Leads >> Atlanta Real Estate Leads