Email Marketing For Real Estate Agents
- Ideas To Magnify Your Success!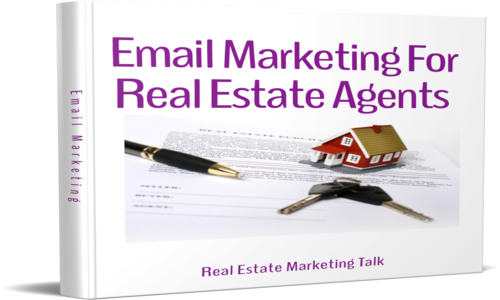 Email Marketing for Real Estate Agents has forever changed because of a single application - sequential autoresponders. Gone are the days of a few leads at a time! Nowadays, agents can generate scores of leads in relatively short order with simple email campaigns! Here's a look at how they're doing it. 

Is Email Marketing Right for You?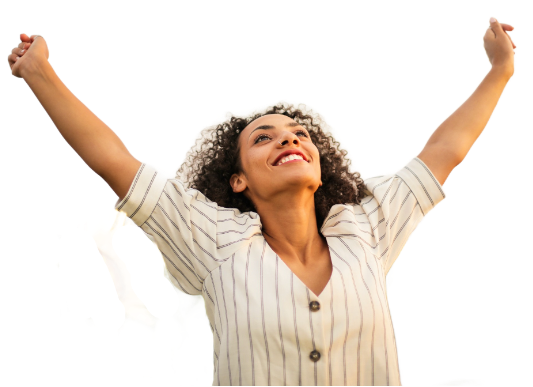 If not, it certainly can be! But here are a few questions to answer to be sure.

Are you a new agent looking for cost-effective ways to generate leads?


Are you a veteran agent looking for ways to progress to higher success?


Would you like to be more productive while spending less time doing what you're doing?


Can automating your ability to follow up on leads help you convert more leads and prospects into paying customers?


Do you like the idea of generating leads 24/7, even when you're sleeping?
If you answered yes to these questions email marketing is right for you!  Return to top
Email Marketing Helps Business To Grow
When someone visits your site or requests information, they do it to learn more about your offer. And they're willing to give you their contact information in exchange for their email addresses. And when they do, it will allow you to have repeat contacts regarding their specific interests.
Not for "selling" - but for informing and educating them on their real estate-related interests, including buying, selling, renting, exchanging, and investing. That's the essence of Email Marketing for Real Estate Agents. 
Email marketing helps potential clients to get to know, like, and trust you. And when they relate to your email messages and feel you are offering true value, they will be more open to purchasing what you offer over time.  People do business with people they know and trust. So, establishing relationships is essential to your success.    >>>   Return to top
Autoresponders and Email Marketing

Autoresponders are scripts that automate email replies. They are triggered when users request information online via web form submissions and email links. And as their name suggests, they provide automatic responses to incoming messages; 24 hours a day - 7 days a week - 365 days a year. With them you can...

1. turn anonymous website visitors into subscribers. Enrolling subscribers, also known as list building, is the most significant benefit of email marketing. The more you have, the greater your chances of converting them to listings, referrals, and sales.
And the best way to get them to subscribe to your mailing list is to give them something of value in return for their name and email address. It can be a free report, a no-obligation consultation, or something with a high perceived value.
Once a visitor subscribes to your mailing list via autoresponder, you can continue sending them emails until you program it to stop. And the more people sign up for your List, the more goods and services you sell. It's that simple!
2. build long-term relationships with subscribers with minimal effort. A remarkable feature of autoresponders is once you've written a set of messages, you can use them repeatedly until you program them to stop.
There's nothing left to do after that but program them to go out on the dates, times, and frequencies you specify. Plus, your messages can reach all of your subscribers with minimal effort. The autoresponder will do all of the work for you automatically, 24/7.
3. follow up flawlessly without missing a single customer. Let's face it. It takes work to follow up with everybody that you meet. And autoresponders lighten the workload by automating your processes for following up with them whenever and as frequently as you decide. They will always know every prospect or customer subscribed to your List and always send messages to them.   Return to top
Three Innovative Ways To Use Autoresponders
One of the most challenging tasks in Internet marketing and online businesses is managing your time with your day-to-day tasks. But with an autoresponder, you can drastically reduce your workload while generating more leads, listings, and sales. Here are three innovative ways to do it!

One. You Can Publish Testimonials with them. In addition to placing testimonials on your blog and website, you can add them to your autoresponder. Testimonials validate your credibility and trustworthiness in the eyes of the readers. Consequently, publishing them via autoresponders is an effective marketing strategy to grow your brand and increase your business.
Two. Repurpose and Publish Some or All of Your Bog and Website Content. Although this may sound silly to some, it's an innovative idea that works. Not all visitors will have the time to read your website and blog, often leaving before they can read everything you want them to know about you. Alternatively, put the content you want them to learn in autoresponder format and email it to them. Delivering it piece by piece will allow them to read when they have time.
Three. Use Your Autoresponder to Publish Your Website/Blog Terms and Conditions. Potential customers and clients often need more time to read your terms and conditions. The terms and conditions are fundamental, so including them in an email never hurts, even when it's an exact copy from your website. 
There are many other ways to use your autoresponder creatively. Give some thought, and prepare to be amazed by possibilities like these.  Return to top
Real Estate Email Marketing Best Practice Ideas 

Best practice tips begin with sending information only to people who request it and end with content that make readers anxious for more. The visual appeal of your messages is also important. Fortunately, most autoresponders offer a variety of templates that look great and are easy to tailor to your unique messaging. Learn more about our specific ideas. >>>    Return to top

Generate More Leads, Listings, and Sales with Mailing Lists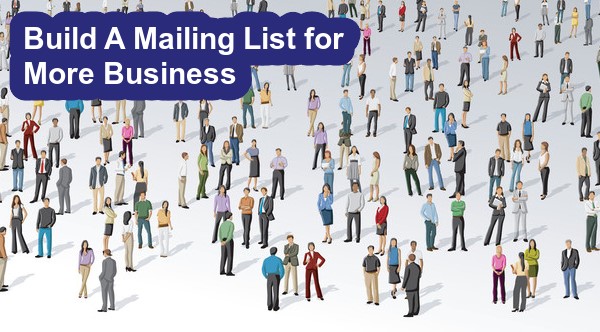 Building a mailing list is the simple act of collecting the email addresses of people who desire your services, and the more extensive the list, the better! With a big list, you can contact hundreds to thousands of people whenever you want to market your services. Also, with one, you will create a sustainable business model independent of outside sources for prospects, leads, and customers! You can read more about it here. >>>  Return to top
Optin Email Marketing & What It Can Do For You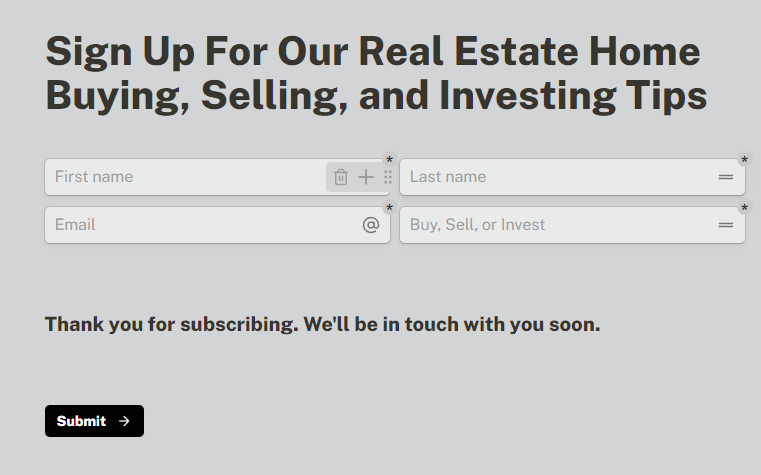 There are some fundamental guiding principles about email marketing that you must observe. One is "never spam" anybody - ever! And the primary way to ensure this is by having each subscriber make a conspicuous and, therefore, conscious decision to subscribe to your email list. >>>    Return to top
Renting Real Estate Email Marketing Lists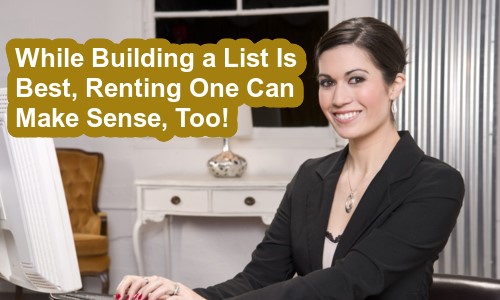 Building a mailing list of prospects is far superior to buying or renting a list. However, it may be worth trying them at least once. If nothing else, they are a quick way of generating traffic and interest in your product. And while the conversion rates may leave much to be desired, it only takes one lead, listing, or sale to make it worthwhile. The kicker is that the recipients of your email message will need to hear from you more than seven times, so be prepared for that when beginning campaigns targeting rental list recipients.   >>>    Return to top
Bulk Email Marketing for Real Estate Agents - Email marketing is all about using emails to promote content, products, or services to a list of subscribers. And it has evolved over the years, going from "massive broadcast promotions" to a more targeted approach involving personalization and segmentation. Here' about it.  >>>    Return to top
Go Hard wth Automated Real Estate Marketing Systems
Automate Your Emailing Chores - How Easy Is It To Get Started? Very! Then trigger welcome email messages that start conversations with your prospects, thank subscribers for signing up for your information and giveaway reports, and turn your emails into money-makers. >>>    Return to top
Harness The Power of Autoresponders - Show me a successful email marketer, and I'll show you someone using autoresponders effectively. Here are more reasons why and how to use them. Included are Three Campaign Ideas that Target Renters, Buyers, and Investors that you can copy and paste and implement today! >>>   Return to top
Email Marketing Lists - You can buy, rent, or create your own. However, the better long-term strategy is to build your List from the ground up so that each person on it will have a personal connection with you. >>>    Return to top

Real Estate Marketing Online - I've been marketing online since 2004. I can verify that I sign up more newsletter subscribers when I give away freebies in exchange for a newsletter subscriber's email address. Here's some information about how you can do the same. >>>   Return to top

Real Estate Email Marketing Software - Every day delayed in getting started with Real Estate Email Marketing is another day somebody gets the business you could be getting. Start changing your future today! >>>   Return to top
Ten Free Email Marketing Services - Need an Email Marketing Service? Try one of these ten services to help you take your business to the next level. Set up a couple of messages, place a subscriber form to capture names on your website, then prepare for a lifetime of subscribers. >>>    Return to top

Related pages you might like
11 Surefire Ways To Get Real Estate Listings    
Auto Responders - Send Your Email Marketing Campaign Into Overdrive 
Three Common Myths About Real Estate Marketing     
3 Reasons Every Agent Needs Email Marketing Software    
Home Page >  Real Estate Marketing Tools >> Email Marketing For Real Estate Agents 
Email Marketing Helps Business To Grow Photo by Windows on Unsplash