Farm Expired Listings For Explosive Results

Converting Expired Listings to New Listings is a Big Deal! Here's why! When you place a "For Sale" Sign & with a Name Rider on one that you've converted to a new listing magic happens!

Letters To Expired Listings
And here's the magic!  Every passerby, property owner, renter, visitor and investor in the neighborhood where your sins are up will potentially look to you as an agent to do business with, too... and the sales and commissions will start rolling in - and when they do they don't stop until you do. 
Ready! Set! Go!    
The magic starts with Letters To Expired Listings using time tested letters proven to be effective. With them you could soon have as many for sale signs up in your community as you'd like. How many would you like - 5,10, 15?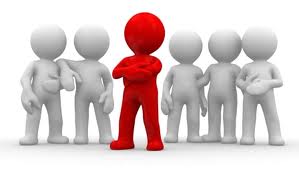 You Can Dominate Expireds... if you want to!
Most agents know at some level that an an Expired Listing System can help them succeed, yet many of them fail to acquire one and some that do are inconsistent in their  application of it.
However, the agents who truly understand how plentiful and profitable they can be prosper, and those who don't sometimes find themselves retiring there licenses due to lack of business.  Bluntly, they fail to generate enough commissions to sustain their careers. 

Are you a passive person? No problem. Mailing letters is a great way to compete with agents who are outgoing and more aggressive by nature... and the more consistent you are in mailing them the more competitive you will become. 
What's Next?
Knowing what to do and actually doing it well are two different things.  Many agents have poor follow-through, use ineffective letters, and/or are easily distracted and move onto the next popular marketing idea before fully giving themselves fuller opportunity to succeed with ones they've already implemented. 
Consequently, Farming Expired Listings is a unique opportunity to up your game by increasing your success and elevating your visibility in your community. But let's be clear.. although farming expireds is an easy process, you consistency in marketing them is required for best results and maximum satisfaction.

For example, if you can't commit yourself to a 5-6 days a week daily routine of reviewing expireds and mailing letters, I recommend that you not start at all because you're almost sure to be disappointed with the results and it'll be a monumental waste of your time!
Successfully Farming Expired Listings  
Some agents find exceptional success using an Expired Listing Script on a daily basis, deliberately and systematically... and why not?  It's exciting when you get listings! Plus, it's rare to experience daily gratification in real estate sales, and getting a new listing is one of them. Plus the process of soliciting them is an efficient use of time, as marketing 5-10-15 of them can be done in less than an hour once you settle into a routine of sourcing them. 
Sourcing Old Expired Listings Is Worthwhile   
When you first get started I highly recommend spending time researching old Expired Listing Prospects and mailing letters to ones that weren't relisted. They represent a veritable treasure trove of leads ready to do business with an gent who thought enough of them to seek them out. 
So, are you ready to Farm Expired Listings for Big Commissions? Congratulations, that's a wonderful thing! Still, no matter how successful you are you can always use more leads, listings and sales…right?  And the process is so simple you're almost assured success. Check out this article about it for more inspiration!
See Our Expired Listing Letters Before You Go...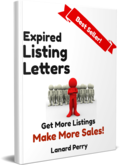 There's no easier way to get started marketing Expired Listings than with these letters. They're ready for immediate download and use and can be used exactly as they are when you receive them.  Plus, they come with a money back satisfaction guarantee - so you have absolutely nothing to lose... but a whole lot to gain! Click here for more information about them!

Related pages you might like...
Real Estate Expired Listing Postcards  

That's it for right now!  Here's To Your Real Estate Marketing Success!

Home > Expired Listings