Real Estate Leads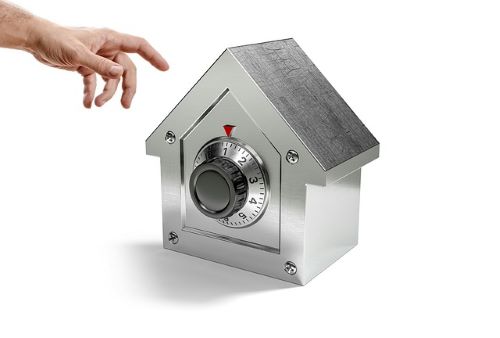 Generating Enough Real Estate Leads to sustain a career is challenging, but it becomes easier to do when the path to them is clearly defined. Here's our growing list of ideas to get more of them.

Advertise More - free and/or paid. >>>

Hand Out Business Cards Every Day; hand to hand, placed on surfaces you pass by, at cash register checkouts, dry cleaning business counter tops, etc. >>>

Embrace Pinterest - read how to dominate Pinterest and generate real estate leads. >>>

 Zillow  - sign up for a free agent profile.
Create Free Agent Profiles on Real Estate Marketing Talk and other directories. >>>

Facebook  - create a page. Share its URL on all of your marketing materials, print and electronic.

Craigslist - place free/low cost ads.

Coffee News Weekly Advertiser - advertise on this growing regional, local newsletter.

Town Planner Newsletter - place free and/or paid online ads.

Real Estate Text Sign Riders  - get instant email and/or text notifications when prospects text for info about your listings.

Text To Landlines - send

text

messages to phones that have fixed wire connection (e.g., home phone, office phone, etc.). 
Get Serious About Blogging – make daily posts.  Get a couple of years worth of great content here for low cost.

Build a Website if you don't have one yet.

Update Your Website -  weekly, with fresh content to make your human and search engine visitors happy.  

Create a section on your website for subdivisions that you want to dominate.

Give Back To Your Community - then share, not brag about, what you're doing to make your community a better place to live.     

Mail Expired Listing Letters - farming expireds is still the industry's worst kept secret. You can be a dominant force farming them.

Mail FSBO Letters - without cold calling... unless you just insist on doing it! 

Flyer Campaigns  - get a listing, mail a flyer; get a list mail a flyer. Got it?  Read more about marketing yourself. >>>  

Host Open Houses - even if you don't have listings of your own. >>> 

Engage In Postcard Marketing Campaigns.Here are some ideas to stimulate and inspire you to success. >>>  

Start Email Marketing for Leads   

Publish a Newsletter - for associations (homeowner, neighborhood), farming areas, etc. >>> 

Start a Mailing List of Prospects - buyers, sellers and former clients.
Publish a book, series of reports or articles. It's easy to do with Private Label Rights Articles. >>>   

Write Press Releases

Join Associations. It will enhance your visibility and give you credibility. But don't just be a member, be an active member.
Teach Workshops or Seminars. You have information that people want to know, so pass it on. 
Network 24/7/365 - church, parties, working out, your other job if you have one, and other gatherings.
Sponsor Fund Raisers for Non-Profit Organizations.  There's no better feeling than helping folk in your community.
Outsource Projects  - hire out ongoing and/or one and done projects... interns (aid and unpaid), your kids, free lancers, etc.

...

Related pages you might like...

Click on the images to read more about them. Enjoy... and Happy Prospecting!
Real Estate Buyer Leads - you can generate buyer leads almost at will, if you're so inclined... and no, I'm not kidding.  Here's how.
Affordable Real Estate Lead Ideas - one idea is called "response marketing," which is where buyers and sellers respond to your...
Blogging For Real Estate Leads - blogs have grown in popularity over the years for many reasons. Lead generation is the biggest.

Three more lead generation pages for your consideration

Lead Generation Websites - Behind Every Great Agent Is a Great...
4 Sure Ways To Generate Real Estate Leads - The Title Says it All
Real Estate Web Site Leads                      
Four Best Real Estate Prospecting Ideas for 2020                                                         
        
 Home Page > Real Estate Leads