Real Estate Leads 

Generating Enough Real Estate Leads to sustain a career is challenging, but it becomes easier when you have a clear strategy for attaining them. Mine was getting two listings a week by farming expireds, fsbos, and vacant properties. And I did this via writing and mailing letters five to six days a week, sometimes seven. However, there are many more effective ways to generate leads, like the ones below. They include some of my favorites, and I'm willing to bet a few will become yours, too!  Happy Prospecting!

Real Estate Leads Ideas That Motivate and Inspire 
7 Low-Tech Real Estate Marketing Ideas - Generate leads and grow your brand from a community awareness perspective. And there are plenty of ways to do it. For example, you could sponsor a youth league by buying uniforms, tee shirts, baseball caps, etc. Or, make tee shirts with your website or business name on them and wear them as often as possible. 
Affordable Real Estate Leads - While you can spend a lot of money buying leads, you can also get them for free! Yes, inexpensive leads are plentiful but arguably overlooked. But that can work to your advantage. Here are 18 affordable ideas to drive leads to your lead capture systems. 

Blogging For Real Estate Leads - Blogs have grown in popularity and continue to do so, and understandably so. How? Well, according to the National Association of Realtors, in 2020, 97% of homebuyers used the Internet in their home search. Consequently, for agents, the more significant their online digital footprint to attract these homebuying prospects, the more successful they can be in converting them from site visitors to leads to customers!
Commercial Real Estate Lead Generation - When I first got my license, pursuing commercial properties was intimidating, so I avoided them! Falsely, I believed I needed a CCIM designation, which stands for Certified Commercial Investment Member, to be considered credible. Months later, I discovered I was wrong and had the knowledge to market commercial properties. And all that I needed was a practical approach to getting them.
Email Marketing for Real Estate leads - Want to engage your audience and grow your brand? One way to do it is by leveraging the benefits of technology through email marketing. With it, you can develop a lead prospect list, generate a newsletter, convert prospects to paying customers, and all that goes with it. The opportunities are nearly boundless, constrained only by one's imagination. Read more on how to generate and convert more high-quality leads via email marketing.
Exclusive Real Estate Agent Lead - Find and connect with your ideal customers with easy-to-implement exclusive real estate agent lead ideas. This article outlines ten highly efficient solutions to generate them, plus four things to consider when sourcing them. Are you limited to these particular strategies? Of course not, but any compelling idea for capturing and managing leads is worth knowing.
Press Release Leads - A press release is an official statement delivered to the news media to provide information and make announcements for public release. Benefits include immediate exposure to an established audience, affordable cost, increased traffic to your website, potential sales increase, and significant SEO benefits. They can also increase customer engagement and help establish credibility while building a brand.
Real Estate Buyer Leads - From leveraging online marketing tactics to nurturing relationships with potential buyers, this page provides practical tips and techniques to attract and convert qualified leads. Whether you're an experienced agent or just starting, this resource equips you with the knowledge to grow your business and succeed in capturing valuable buyer leads.
Real Estate Listing Lead - Discover innovative lead generation techniques tailored specifically for real estate listings. From crafting compelling property descriptions to leveraging online platforms and social media, this page provides actionable insights to help you attract and convert leads effectively.
Real Estate Referral Leads - Looking to expand your real estate business through referrals? Gain valuable tips and techniques to effectively generate referrals, nurture relationships, and boost your sales. Discover how referrals can become a powerful source of sustainable growth and take your real estate business to new heights.
Real Estate Lead Generation Systems - NEW! Gain insights into call capture systems, chat boxes, and marketing strategies to generate a consistent flow of qualified leads. Whether you're a seasoned real estate professional or just starting, this page provides valuable guidance to supercharge your lead generation efforts.
---
If I had to guess, I'd say that there aren't many ideas on this list that are new to you, but I'm hoping you have a newfound appreciation for how even simple ideas can be powerfully effective… and worth your while!
Well, at least that's the case with Real Estate Pros. They understand the importance of learning new ideas and techniques while always focusing on refining and improving on what they already know.
They understand that if they pick up one new bit of information or find a way to improve on something they already do, it could be that very thing that results in a multi-million-dollar sale or the best listing in their career to date!
That's where these ideas come in. No fluff. No hype. Just easy to implement lead generation strategies that are potentially big on results. There is something here for everyone. . .rookies and veterans alike.
Here Are Some More Lead Generating Ideas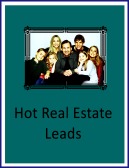 Hot Real Estate Leads! Paths to success are multiple with these seven strategies. You can develop a social media strategy to connect with a broad audience; optimize websites for higher visibility; offer valuable reports to attract motivated leads; advertise for buyers using targeted flyers; sponsor virtual workshops and start community newsletters to engage prospects. A must-read for agents serious about creating more opportunities for success!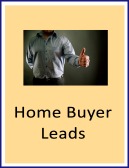 Home Buyer Leads. Here's an idea for generating leads by marketing any listing, even if it's not your own. And yes, there are legitimate ways to do it. This idea focuses on targeting apartment complexes and mailing flyers to occupants, reaching potential buyers who have demonstrated the ability to afford a mortgage. Mailing flyers with compelling wording with offers of freebies can attract many a significant number of home buyer leads.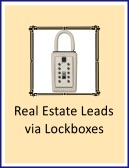 Most real estate agents commonly perceive lockboxes as a singular and limited tool for acquiring leads. Yet, their capabilities stretch much further, with a potential for generating leads that isn't immediately evident. Consequently, they are often reduced to being viewed as the mere container for the key to access a property. However, they're much more than that. Discover secrets you've been missing.
Energize Your Marketing With Some of These Targeted Real Estate Lead Ideas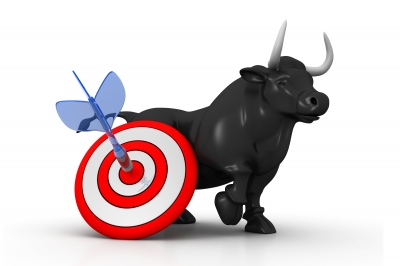 I need to confess! I'm guilty of having ad-libbed many things, including my approach to real estate marketing.  Now that I'm older and flatter myself by thinking I'm a little bit wiser, I can tout the merits of pre-planning and incorporating a diversity of lead generation ideas for more significant, better, and more frequent outcomes.
Can you wing your career and be successful, too?  Absolutely, but when you think of super successful people (real estate agents, football coaches, athletes, etc.), they all share a similar characteristic  - they work at their craft to be the best! 
And they're the best in their professions because they've developed work habits and routines that they stick with daily. Also, they study others who are on top of their games to self-motivate and work toward even more greatness.
Are you ready to step up your game? Then bookmark this page and use it as a guide for greater and more frequent Real Estate Marketing Successes! 
More Real Estate Lead Generation Ideas
Which ideas do you like the most? Also, please share ideas that work for you that maybe aren't mentioned! Thanx!
Check Out These Lead Ideas!
Click below to see additional lead generation ideas and/or comments left by other visitors to this page...

Related pages you might like...

Before You Go
Four More Ideas To Generate Real Estate Leads


Lead Generation Websites - Behind Every Great Agent Is a Great...
4 Sure Ways To Generate Real Estate Leads - The Title Says It All
Real Estate Web Site Leads                      
Five Profitable Real Estate Prospecting Ideas To Start This Week              

 Home Page > Real Estate Leads     
Image of success planning courtesy of pakorn at FreeDigitalPhotos.net
Image of bullseye target courtesy of hywards at FreeDigitalPhotos.net