Free Real Estate Leads 
9 Kick-butt Ways to Get Them!

Are Free Real Estate Leads Worth Pursuing? Absolutely! No matter how long you've been in real estate you can always use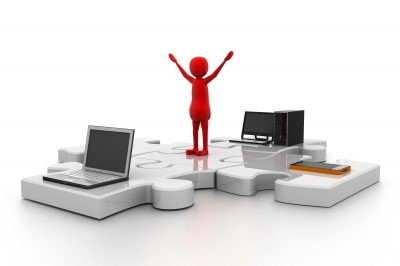 Free Real Estate Leads Can Be The Best Ones To Have
more leads, and who doesn't like free ones!  And some of the best ways to get them involves positioning yourself as an expert problem solver; a rainmaker who makes things happen... like with the following lead generation ideas.
Despite them being free, they can be incredibly profitable... and with a committed effort you can fill your lead pipeline with prospects eager to do business with you.  Here they are!
Nine Kick-butt Ways to 
Get Free Real Estate Leads

1. Publish a Book, Series of Reports or Articles.  Despite the fact that the internet has made this an easy and simple thing to do most real estate professionals routinely overlook the idea.  For example, if you already have a web-site you can use the same content to compile and distribute parts of it as special give away reports. 
Done For You Content Saves You
The Time and Effort of Writing It Yourself 

2. Publish a Newsletter.  Publishing a newsletter is an excellent way to keep your name in front of prospects - buyers, sellers, renters and investors.  Again, you can use existing information from your website if you have one, or you can find out more about prewritten real estate marketing reports right here and use them as newsletters for building long term relationships with your newsletter subscribers.  

Looking for Ideas To Give Your Newsletter a Boost?
These 5 Might Do It For You 
3. Write Press Releases. When used correctly you can get a lot of positive publicity from newsworthy press releases. If you're not a good writer, or just don't want to write them yourself, you can hire someone to do it for or use the prewritten real estate marketing reports mentioned above.  
Just To Name a Few Places To Hire People To Write Your Press Releases, You Can Look to Fiverr, Upwork, Guru, PeoplePerHour, Freelancer, Truelancer, and Outsourcely.
Although many agents don't take advantage of them, press releases can be a way to build your brand
4. Create a Website.  Having your very own lead generating website is more attainable than ever. You can set up a user-friendly one within a few days.  If you keep it timely, informative and add fresh content on a regular basis people will revisit it over and over. And if you don't know how to set one up there are plenty of web designers who will do it for a fee. 

25 Real Estate Agent Marketing Tools
Every Agent Should Know
5. Join Associations.  This will enhance your visibility and credibility. But don't just be a member, be an active member. This will build your reputation among your peers and lead to useful introductions. Membership can help you keep current with issues that will help you build your business. 
We're talking Real Estate Professional Associations, Real Estate Investment Clubs, Home Owner Associations, Parent Teacher Associations, Veteran Organizations, Chamber of Commerce, Boards of Directors and the like.
6. Teach Workshops or Seminars. If you have information that people want you can pass it on. If your presentation is well presented you will be seen as an authority on your subject; which in turn will attract more people and generate referrals. 
Ten Things to Do This Week
To Generate EXCLUSIVE Real Estate Agent Leads
7. Network for Leads.  You can boost your reputation and influence by speaking to people needing your services and keeping your name in front of your prospects.  Nothing is out of bounds, and you can network 24/7 at parties, school activities, work, church and other social and business gatherings.  

Networking for Real Estate Leads;
Walking and Talking Your Way to More Leads
8. Find Partners. Find strategic business partners that have the same objectives as you, then trade leads, share marketing info, offer discounts and offer incentives. It can be a win-win for everybody involved. 
9. Imitate Others.  Model your activities after those of successful agents. I'm not saying that you should outright copy them, but there's nothing wrong with practicing some of their habits that make them successful. Saying it simply. watch what successful agents in your office are doing, then do what they do.  If they mail out 10 letters a day, then you mail out 10 a day.  If they send letters to FSBOs, then you should send letters to FSBOs. 
That's it for now. Happy prospecting and here's to your lead generating success! 
Home Page > Real Estate Leads >>  Free Real Estate Leads    
Red Man Image courtesy of renjith krishnan at FreeDigitalPhotos.net