Free Real Estate Leads 
9 Kick-butt Ways to Get Them!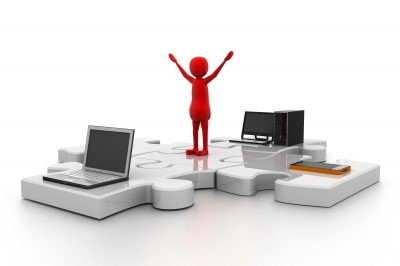 Free Real Estate Leads Can Be The Best Ones To Have
Are Free Real Estate Leads Worth Pursuing? Absolutely! No matter how long you've been in real estate, you can always use more leads, and is there anything better than free ones?
And one of the best ways to get them is to position yourself as an expert problem solver, a rainmaker who makes things happen. The more helpful you are, the more successful you will become!
Despite being free, these lead generation ideas can be incredibly profitable. You can fill your lead pipeline with prospects eager to do business with you with a fully committed effort.

Nine Kick-butt Ways to 
Get Free Real Estate Leads

1. Publish a Book, Series of Reports, or Articles. Although the internet has made this easy, most real estate professionals need to pay more attention to the idea.
Suppose you already have a website. In that case, you can compile and distribute some of its content as special reports. It can be as simple as deciding on a theme and a targeted audience and combining article pages that interest them.

Add graphics and clickable links to your website to increase your SEO, save it as a pdf document, and then distribute it. See, I told you it's easy to do!
2. Publish a Newsletter. Publishing a newsletter is an excellent way to keep your name in front of prospects - buyers, sellers, renters, and investors.
Again, you can use existing information from your website if you have one.  
You can write fresh, new content.  
You can also purchase prewritten real estate marketing reports and use them as newsletter content to build long-term relationships with your subscribers.
3. Write Press Releases. When done correctly, you can get a lot of positive publicity from them. If you need help writing good ones, you can hire someone to write them for you.
Just To Name a Few Places To Hire Somebody, You Can Look to Fiverr, Upwork, Guru, PeoplePerHour, Freelancer, Truelancer, and Outsourcely.
Although many agents don't take advantage of them, press releases can be a way to build your brand. Writing and distributing them 3-4 times a year facilitates that process.
Although many agents don't take advantage of them, press releases can be a way to build your brand
4. Create a Website. Having your very own lead-generating website is more attainable than ever. You can set up a user-friendly one within a few days. If you keep it timely and informative and add fresh content regularly, people will revisit it over and over. And if you need to learn how to set one up, plenty of web designers will do it for a fee.

25 Real Estate Agent Marketing Tools
Every Agent Should Know
5. Join Associations. Becoming involved will enhance your visibility and credibility. But don't just join, be an active member. It will build your reputation and lead to valuable introductions. Membership can also help you keep current with issues that will help you develop your business.
We're talking Real Estate Professional Associations, Real Estate Investment Clubs, Home Owner Associations, Parent Teacher Associations, Veteran Organizations, the Chamber of Commerce, Boards of Directors, and the like.
6. Host Workshops and Seminars. If you have information that people want, you can pass it on. If your presentations are credible, you will be seen as an authority on your subject, attracting more people and referrals.
A best practice is to invite other industry professionals (mortgage lenders, property appraisers, attorneys, title agencies, etc.) to be co-presenters. Doing so will make your workshops more dynamic, impressive, and memorable!

7. Network for Leads. You can boost your reputation and influence by speaking to people needing your services and keeping your name in front of your prospects. Nothing is out of bounds, and you can network 24/7 at parties, school activities, work, church, and other social and business gatherings.

Networking for Real Estate Leads;
Walking and Talking Your Way to More Leads
8. Find Partners. Find strategic business partners with the same objectives as you, trade leads, share marketing info, and offer discounts and incentives. It can be a win-win for everybody involved.

9. Imitate Others. Model your activities after those of successful agents. You should not outright copy them. Still, there's nothing wrong with practicing some of the habits that make them successful—saying it simply.
Watch what successful agents in your office are doing, then do what they do, and more. If they mail out ten letters daily, you mail ten-fifteen. If they send letters to FSBOs, then you should send letters to FSBOs and Expireds! 
You might like these
Done For You Content Saves You The 
Time and Effort of Writing It Yourself     
Care to give your Newsletter a Boost?
These 5 Ideas Can Do It For You     
Ten Things to Do This Week
To Generate EXCLUSIVE Real Estate Agent Leads  
That's it for now. Happy prospecting and here's to your lead generating success! 
Home Page > Real Estate Leads >>  Free Real Estate Leads    
Red Man Image courtesy of renjith krishnan at FreeDigitalPhotos.net