31 Real Estate Lead Generation Ideas Boost Productivity & Skyrocket Sales
Real Estate Lead Generation Ideas - Tell me... what do you like most about being a real estate professional?  Is it the roller coaster income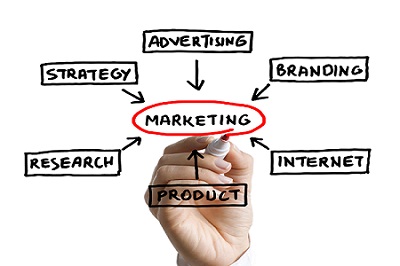 Real Estate Lead Generation Ideas or Business Boosting Campaigns
cycle  - where you're broke one month and rolling in money the next? Or, maybe it's the long weekends trying to get prospects any way you can? Perhaps it's those long boring "office duty" hours waiting for the phones to ring, or better yet for someone to walk through the door!
Okay, so  I'm being facetious, but if you can relate to any of these questions you need help! Specifically, you need some Money Making, Lead Generation, Real Estate Lead Ideas! Here are 31 ideas to get you started.
31 Real Estate Lead Generation Ideas -
Everything You Touch Can Turn Into Gold

Of course I don't mean literally, but the following ideas can bring a bounty of leads and commission generating opportunities. The more you do the more prolific your results will be. Enjoy the read! 
Advertise More - free and/or paid. Opportunities for them abound, some of which are noted below.
Hand Out Business Cards Every Day -  hand to hand, leave on surfaces you pass by, at cash register checkouts, dry cleaning business counter tops, etc. Make a pledge to give away all of the cards yo currently have in 30 says.  Then do it all over again. 
Embrace Pinterest - research how to dominate Pinterest and and then do it.
Zillow - sign up for a free agent profile. 
Create Free Agent Profiles on Real Estate Marketing Talk and other directories.
Facebook - create a page. Share its URL on all of your marketing materials, print and electronic.
Craigslist - place free/low-cost ads.
Coffee News Weekly Advertiser - advertise on this growing regional, local newsletter.
Town Planner Newsletter - place free and/or paid online ads.
Real Estate Text Sign Riders - get instant email and/or text notifications when prospects text for info about your listings.
Text to Landlines - send text messages to phones that have fixed wire connection (e.g., home phone, office phone, etc.). 
Get Serious About Blogging – make daily posts.  Get a couple of years-worth of great content here for low cost.
Build a Website if you don't have one yet.
Update Your Website - do it weekly. Make your human and search engine visitors happy with fresh content..  
Create a section on your website for subdivisions that you specialize in. Make it a primary source for folk seeking information about those neighborhoods.
Give Back To Your Community - then share, not brag, what you're doing to make your community a better place to live. It could be an annual charity event for a worthwhile non-profit agency serving underserved folk in your community, or a fun day of activities you sponsor for neighborhoods you farm.
Mail Expired Listing Letters - farming expireds is the industry's worst kept secret. Still, you can be a dominant force marketing them since few agents do it well. Best of all, when you get your mailing system in place the business won't stop until you do!
Mail FSBO Letters - without cold calling... unless you just insist on doing it! If you've read any of my related pages you know that I hated cold calling and everything about it, but found surprising success with just mailing letters.  That was it! I mailed letters and converted FSBOs to listings.
Flyer Campaigns – flyer marketing is another powerful real estate lead generation strategy. One way to use them is every time you get a listing you should mail a flyer; get a list mail a flyer. And you should mail to other real estate agents, as well as potential buyers and sellers. Got it?  Get a listing and mail a flyer!
Host Open Houses - even if you don't have listings of your own. This is a simple idea, but is so effective till you can generate leads, listings and sales from other agents' listings when you don't have any of your own >>> 
Postcard Marketing Campaigns -     
Start Email Marketing for Leads   
Publish a Newsletter - for associations (homeowner, neighborhood), farming areas, etc. >>> 
Start a Mailing List  - of potential buyers, current sellers,  former clients and top producing agents.
Publish a book, series of reports or articles. It's easy to do with Private Label Rights Articles.     
Write Press Releases - you can find several online services that will release it distribute them across the internet.
Join Associations. It will enhance your visibility and give you credibility. But don't just be a member, be an active member.
Teach Workshops or Seminars. You have information that people want to know, so pass it on. 
Network 24/7/365 - church, parties, working out, your other job if you have one, and other gatherings.
Sponsor Fund Raisers for Non-Profit Organizations.  There's no better feeling than helping folk in your community. 
Outsource Projects - hire out ongoing and/or one and done projects... interns (aid and unpaid), your kids, free lancers, etc. 
Make Your Business Better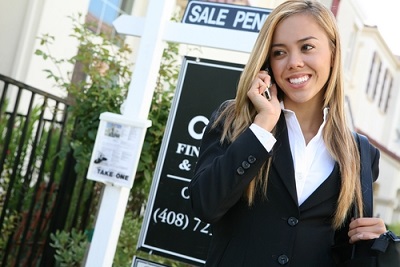 More Real Estate Lead Ideas
Here are a few more Real Estate Lead Generation Ideas since I started this page… 
Newspaper Classified Ads * Private Radio transmitter * Create your own web site * Virtual tours * Local "Parade of Homes" * Signage * Contractor and home builder shows * Promotional handouts * Lock boxes * Press release * Fax * Seminars * Networking * Newsletter * Referrals from clients
Summarily, it doesn't matter if you currently have a large book of listings, or none at all. Beginning right now you, too, can reach the same enviable heights of success that a select few of your colleagues have.  
Here's to Your Continued Real Estate Marketing Success! 
Home Page > Real Estate Leads >> Real Estate Lead Generation Ideas