31 Real Estate Lead Generation Ideas Boost Productivity & Skyrocket Sales
Looking for Real Estate Lead Generation Ideas to help you grow your business and thrive in today's market. Well, below are 31 of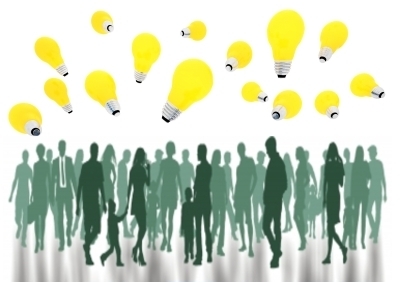 Good to Great Real Estate Lead Generation Ideas
them. Ranging from good to great,  I'm pretty sure you will find at least a few that motivate and inspire you.  But why so many?  Afterall, how many ideas can one person use?
The simple answer is no matter how many lead-generation tips and strategies you read about, there will only be a few that will be a comfortable fit for how you want to conduct business.  For example, one site visitor promoted his business by placing a magnetic car topper sign on top of his automobile and loved it, while another agent thought it was the dumbest thing he'd ever heard of and said he'd feel silly doing it!  
That's the nature of sourcing leads – what's good for one person may be frowned on by another.  And while you want to be comfortable with what you're doing there's also value in getting outside of your comfort zone and thinking and acting outside the box.  
There's no secret about it!  Real Estate Marketing Success begins with having a sustainable source of renewable leads and the more you have the more you can turn into prospects and finally closed clients (buyers and sellers). Here they are!
Direct Mail Real Estate Lead Generation
Campaign Ideas 

Mail Expired Listing Letters - farming expireds is the industry's worst kept secret. Still, you can be a dominant force marketing them since few agents do it well. Best of all, when you get your mailing system in place the business won't stop until you do! >>> 
Mail FSBO Letters - without cold calling... unless you just insist on doing it! If you've read any of my related pages you know that I hated cold calling and everything about it, but found surprising success with just mailing letters.  That was it! I mailed letters and converted FSBOs to listings. >>> 
Flyer Campaigns – flyer marketing is another powerful real estate lead generation strategy. One way to use them is every time you get a listing you should mail a flyer; get a list mail a flyer. And you should mail to other real estate agents, as well as potential buyers and sellers. Got it?  Get a listing and mail a flyer! >>> 
Hand Out Business Cards Every Day - hand to hand, leave on surfaces you pass by, at cash register checkouts, dry cleaning business counter tops, etc. Make a pledge to give away all of the cards you currently have in 30 says.  Then do it all over again. >>> 

Postcard Marketing Campaigns -  get more business with direct mail postcards. New agent, just listed, just sold, open house, price reductions, recipes, thank yous, happy birthday, concgratulation and so just a few campaigns to engage buyer and seller leads. >>> 
Social Media Real Estate Lead Generation Ideas 

Embrace Pinterest - research how to dominate Pinterest and then do it.
Zillow - go where active home shoppers go. Sign up for a free agent account at Zillow. Showcase your expertise while continuing to build yor brand of one. Be sure to add a profile picture and leave reviews, information about past sales, service specialties and the like. 
Create Free Agent Profiles - everywhere else you can, including here on Real Estate Marketing Talk. The greater yor internet footprint is the more leads you can point in yor direction.  >>>
Facebook - create a page. Share its URL on all of your marketing materials, print and electronic. And get personal with it - the more you share about yourself with people you want to do business the more approachable you'll become to them.
Online Real Estate Lead Generation Ideas and Strategies

 

Craigslist

 - place free/low-cost ads. It's also a great place to get free fsbo leads. 

Coffee News Weekly Advertiser

 - what do people do when they're sitting in and restaurants waiting to be served?  They read whatever is available and this is paper is an example of one that might provide you with an exclusie advertising opportunity. 

Town Planner Newsletter

 - place free and/or paid online ads. I've been advertising my Annual Benefit Christmas Concert in it for years and gained wonderful exposure!

Real Estate Text Sign Riders

 - get instant email and/or text notifications when prospects text for info about your listings.

Text to Landlines

 - send text messages to phones that have fixed wire connection (e.g., home phone, office phone, etc.). 

Blog for Real Estate Leads

 - every day buyers and sellers are going online looking for information. Are they finding any provided by you? Get a couple of years-worth of great content here for a reasonable price. Read more about the idea here >>>

Build a Website

 - if you don't have one yet. Sure, you can be successful without one - maybe! But why limp along when you can be a racehorse agent with a website that pulls in leads automatically and with little effort?

Update Your Website

 - do it weekly. Make your human and search engine visitors happy with fresh content. Here's some to consider >>> 

Create a Section on Your Website for Subdivisions

 - make it a primary source for folk seeking information about those neighborhoods. 

Give Back to Your Community

 - then share, not brag, what you're doing to make your community a better place to live. It could be an annual charity event for a worthwhile non-profit agency serving underserved folk in your community, or a fun day of activities you sponsor for neighborhoods you farm.

Host Open Houses

 - even if you don't have listings of your own. This is a simple idea, but is so effective till you can generate leads, listings and sales from other agents' listings when you don't have any of your own >>> 

Start Email Marketing for Leads

 -  email marketing has trashed the idea of business as usual.  

Nowadays, agents can generate large numbers 

of buyer, seller and investor leads in short order with relatively simple campaigns.

 See more

>>> 

Publish a Newsletter

 - for associations (homeowner, neighborhood), farming areas, etc. >>> 

Start a Mailing List

 - of potential buyers, current sellers, former clients and top producing agents. >>> 

Publish a book, series of reports or articles

 - it's easy to do with Private Label Rights Articles.     

Write Press Releases

 - you can find several online services that will release it distribute them across the internet.

Join Professional & Business Associations

 - it will eyour visibility and give you credibility. But don't just be a member, be an active member.

Teach Workshops or Seminars

 - you have information that people want to know, so pass it on. 

Network 24/7/365

 - church, parties, working out, your other job if you have one, and other gatherings.

Sponsor Fund Raisers for Non-Profit Organizations

 - there's no better feeling than helping folk in your community. 

Outsource Projects

 - hire out ongoing and/or one and done projects... interns (aid and unpaid), your kids, free lancers, etc. 

Wear a Name Badge

 - you probably have one, so wear it - everywhere you go, all day and every day.  You may be surprised at how often it's a conversation speech.

Develop a 20 second Introduction Pitch

 - one that includes what you do for a living while handing them a business card.  Make it a warm, friendly, cordial interaction versus that one that you get from a pushy salesperson.



Newly Added Real Estate Lead Generation Ideas To Make Your Business Better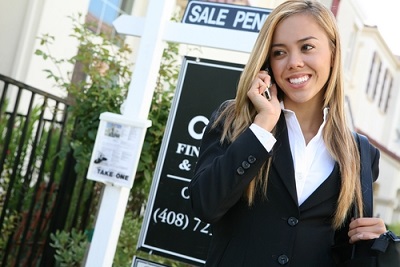 Here are some additional Real Estate Lead Generation Ideas to add to your marketing toolkit… 
Newspaper Classified Ads 
Private Radio Transmitter 
Create your own web site 
Virtual tours 
Local "Parade of Homes 
Signage 
Contractor and home builder shows 
Promotional handouts 
Lock boxes 
 Fax 
Host Home Buyer and Seller Seminars 
Get Referrals from Clients
Summarily, it doesn't matter if you currently have a large book of listings, or none at all. Beginning right now you, too, can reach the same enviable heights of success that a select few of your colleagues have.  
Here's to Your Continued Real Estate Marketing Success! 
Home Page > Real Estate Leads >> Real Estate Lead Generation Ideas