Real Estate Articles for Your Success!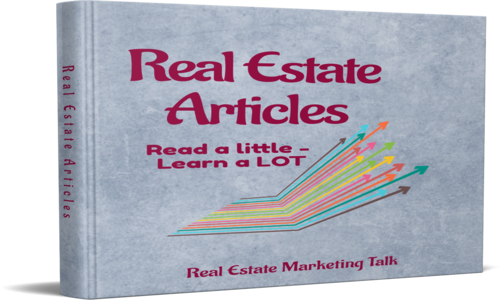 Real Estate Articles for Agents, Marketers, Buyers, Sellers, and Investors! Come Explore, Grow & Learn With Us! 

"Being told something is fleeting, being taught something is more memorable, but learning something is unforgettable."  These aren't my words, nor can I determine who to attribute them to...  but they so eloquently describe what we hope you will experience during your visit with us. So, read with purpose - aspire to great things and be blessed to live your dreams. Enjoy Your Readings!
Real Estate Agent Marketing Articles    
Some agents are so excited about getting licensed and opening or joining an office that they get ahead of themselves. And while they rightly focus on getting leads, they underestimate the work it takes to generate renewable streams of prospects, leads, listings, and selling. And they do it to their detriment, as nearly 50% of agents fall out of the business within a year. The solution? Lead generation strategies like these. >>>
Real Estate Articles for Buyers
Want to have a successful but stress-free buying experience? Do you know the ten things to avoid as a first-time homebuyer? Or how to save money & leverage great deals on low appraisals? Or, where and how to find the best real estate deals? Well, now you can learn this and more with articles like these.
Ten Things To Avoid If You're A Home Buyer   
Ten Tips For The First Time Home Buyer
Buying A HUD Home From The US Government
Real Estate Appraisals Are For Lenders; Not Buyers and Sellers
House Hunting
Location, Location Location! Get The Before You Buy   
Mortgage Loan Discount Points
See them here >>>
Real Estate Articles for Sellers    
Many homeowners dream of selling their homes themselves without a realtor but are understandably hesitant to do it on their own. The process is riddled with complexities that can turn an otherwise easy transaction into a fiscal and emotional nightmare. But with learning comes understanding, which nurtures competence. Start learning now!

Easements, Right of Ways; Restrictive Covenants 
Increase The Value of Your Home 
Resale Value 
Step By Step Closing Procedures 
Title Insurance 
When Your House Does Not Sell 
Why Great Homes Do Not Sell 
Curb Appeal 
Selling FSBO 
See all of them here >>>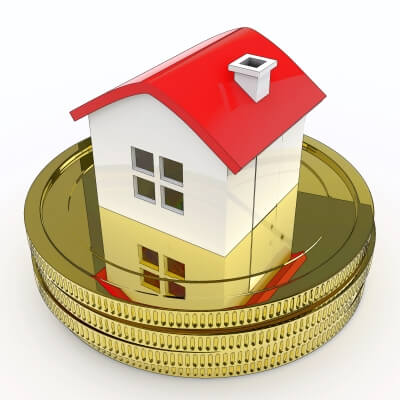 Real Estate Articles For Buyers & Sellers 
While buyers and sellers understandably have different perspectives and interests, they share some commonalities. Could you take appraisals as an example for you? Sellers want them to come in at the highest price possible, while buyers look for fair prices and optimistic assessments. And then, there are Closing Procedures, Closing Costs, Title Insurance, and other matters where buyers and sellers have mutual interests and responsibilities.
Real Estate Appraisals are or Lenders, Not Buyers and Sellers  
Real Estate Closing Costs   
Step By Step Closing Procedures    
Real Estate Title Insurance    
Escrow    
Home Warranties 
Discount Points 
See them here. >>>
PLR Real Estate Articles - For Agents / Marketers   
However you look at it, Real Estate Agents and Marketers need content to nurture and grow their business. And the paths to accomplishing it are many and include newsletters, ezines, blogs, email marketing, text messaging, websites, autoresponders, and the like. And a common denominator that fuels these strategies is content! Here are some that have been done for you. >>>
Miscellaneous Real Estate Articles  
Real Estate Newsletter Articles      

Real Estate Marketing Reports    

Home Page > Real Estate Articles