Ten Prewritten Real Estate Website Content Articles - Lot #2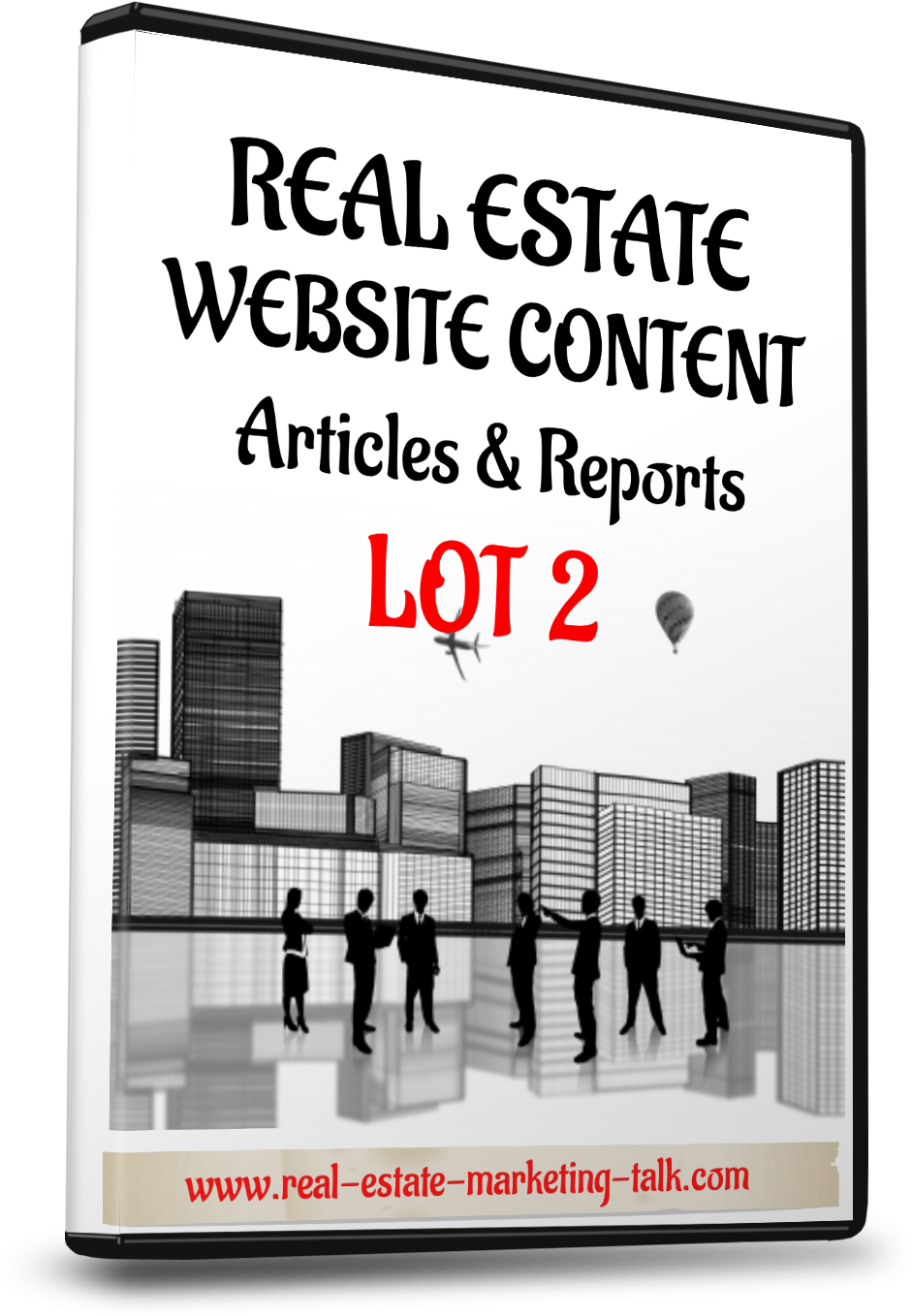 Click To Buy
Do you need Pre-written Real Estate Website Content? Then welcome to what is truly an exceptional opportunity.  Each article has been screened, scrubbed, reviewed and/or rewritten by at least four talented writers.  Consequently, it is some of the best content that you'll find on the internet and the price right now is ridiculously low at less than $5.00 per article.   

Here's What's in This Ten Article Pack
Open House: How to Make the Most of the Visit
Step by Step Closing for the Buyer and Seller
Ten Common Mistakes People Make When Buying a Home
Ten No No's for the Home Buyer
Ten Tips for the First Time Home Buyer
The Basics of Buying a Home
The Fixer-Upper How Much Work is Too Much
Title Insurance: Do You Need It?  What is It
Ways to Make the Most of Your House Hunting Trip
Your Mansion Buying a Million Dollar or More Home
This pack is a combination of buyer and seller articles, and is therefore great for offering buying and selling advice.  Here's a case in point.
Have you ever seen a homeowner hold an Open House and the house wasn't ready to be shown?  Sure you have and you've seen how the clutter, mildewed bathrooms and unmowed lawns get in the way.
Take that same house and stage it for showing and you'll get entirely different results.
If you need quality real estate website content articles or reports this is a "must own" bundle of ten articles, each ready for fast start use.

Product Rights:
[YES] Can put on your website and/or blog
[YES] Can be edited completely and your name put on it
[YES] Can use to make marketing reports, flyers & brochures

[NO] Can be given away
[NO] Can be added to paid membership sites
[NO] Can be offered through auction sites
[NO] Can be submitted to article directories
[NO] Can resell
[NO] Can sell Resale Rights
[NO] Can sell Master Resale Rights
[NO] Can sell Private Label Rights
Buy Now! $47

Home Page > Real Estate Web Site Content >> Real Estate Articles Lot #2