Real Estate Marketing Talk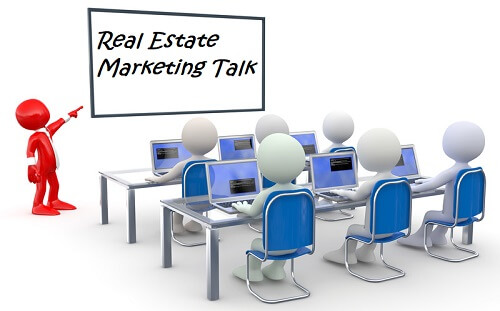 "Real Estate Marketing Talk" is a growing community of folk like you regarding best practice marketing tips, tools & strategies for real estate agents, buyers, sellers, and investors. We' invite you to chime in, too! To share your thoughts, ideas and questions! Anytime!
The real estate industry is very competitive! Everybody is vying for the same buying, selling, and investor prospects. 
Magnify Your Success! 
Mail Real Estate Marketing Letters
The pressure on agents is getting enough buyers and sellers to grow and sustain a promising career. One that would even help them earn enough money to save for their golden years. Some do it with direct mail marketing campaigns, which can still reap substantial-excellent outcomes.
Information for Real Estate Agents & Investors
It's different with investors, however. Their real estate marketing revolves around high vacancies, loss of income, debt load, problematic tenants, and the like. 
Finally, buyers have an equally tricky course of traveling to homeownership because of lost buying power due to being out of work, furloughed, or just plain laid off.
Real Talk

To gain an edge, real estate agents, buyers, sellers, and investors should define their marketplace by clearly identifying exactly what their market is. They should become specialists…
• with real estate agents, their marketing forte could be upscale homes, country estates, move-up single-family homes, etc.
• with investors, it could be selling no money down homes or allowing move-up buyers to exchange current homes to investors for their larger, move-up homes.
• similarly, buyers can increase their real estate savvy by learning where the best deals are and how to negotiate the best prices for them.
• finally, sellers increase their bottom line by learning how to select the right agent to market their homes, how to prepare their homes for the market, and get the maximum price for it.
Here at Real Estate Marketing Talk, you're sure to find something helpful! And in return, we encourage you to share what it was with our other readers! Best of luck, and I look forward to hearing from you!
Before You Go
Bookmark our site and be sure to come back to explore all that it has to offer, and...

Take Advantage of These Freebies To Increase Your Internet Presence & Generate Some FREE Leads!