Real Estate Agent Flyers
Lead Generating Real Estate Agent Flyers can be Effective, Low Cost, High Impact Marketing Tools. With a focus on individual listings,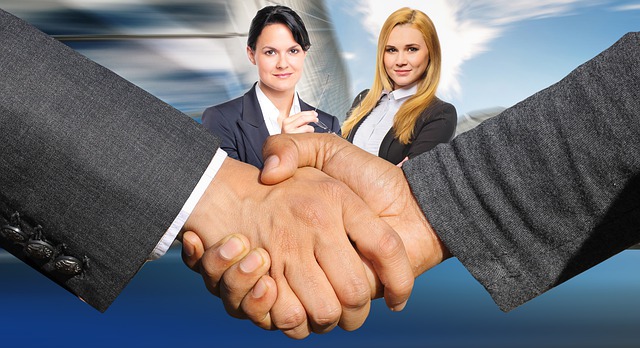 you can anticiate and expect dynamic results... and, perhaps best of all making Lead Generating Real Estate Agent Flyers can be as easy as point, type, paste and print.
In fact, you can create first rate real estate flyers that will impress sellers and attract buyers in about 15 minutes - no prior design skills necessary! 
Dynamic Real Estate Agent Flyers
Command Attention 
Attractive, well designed Real Estate Agent Flyers will make folk take notice and pay attention to you! They're an ideal marketing strategy because they are:
Affordable and easy to produce and reproduce 

Perfect for mass production, thereby enabling you to reach a lot of people 
Ideal for scaling your campaign to as large or small of an audience as you'd like 
Plus, they offer simple messaging that is easy to read 
Real estate marketing flyers are multi-purposed. You can use them to build a mailing list, build your brand, promote a new or old listing, recruit other agents to help you promote your listings, promote listings of other agents in the event that you don't have any of your own… and much more.
Real Estate Agent Flyer Appeal
If you're serious about increase your volume of business you can do so starting today with a Flyer Marketing Campaign (FMC), which when designed properly will drive prospective buyers and sellers into your lead funnels for the sole purpose of capturing their contact information and permission to contact them about their real estate related interests!  
At a minimum you can expect an uptick in activity – more calls from prospects and agents, putting more materials in the hands of prospects interested in buying and/or selling real estate, and the like. 
Here' what's best about Real Estate Agent Flyer Campaigns! They're...
Low Cost, Effective Marketing Options - good ones don't cost a lot of money, and it costs little to nothing to email them.
Low Effort, But High Impact - you can get great results (more leads, listings and sales) with steady, consistent marketing campaigns.
The Perfect Leave Behind Piece - they can persuade readers to contact you for information and assistance with their real estate interests... and are perfect for placing in open houses, posting on bulletin boards and other places where people frequent. 
Single Focused Marketing Pieces - people respond well when you promote one property at a time.
Fast and Easy to Design and Distribute - you can create stunning ones from great templates and be ready to distribute them in minutes.
TurnKey Flyers Offer Some of
The Best Real Estate Agent Flyers Available
Studies show that communicating with visuals is up to 6 Xs more effective than with words alone, yet less than 3% of businesses communications include visuals. Maybe it's because creating visually appealing graphics can be difficult for most marketers to master! 
Fortunately, creating stunningly visual flyers is made a whole lot easier with Turn-Key Flyers' open, point and click user design - even for agents with limited computer skills - and with its' Trial Offer you get to try them Risk Free!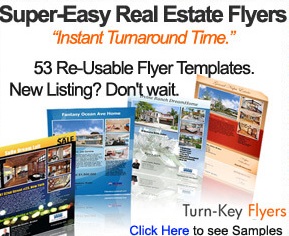 I'm an affiliate marketer of this product and may receive a commission for purchases made w/o additional cost to you.
If you want to achieve the next level of marketing success these flyers merit serious consideration. 

Related Real Estate Agent Flyer pages...
Articles To Grow Your Flyer Marketing Success
Eight Real Estate Flyer Ideas To Boost Your Business - Everyday across the United States thousands of people are interested in buying and selling real estate.  In many instances they are looking for an agent to help them out.  Why not be that agent?

Five Kick Butt Ways to Use Real Estate Flyers - The point of flyer marketing is to provide enough information to generate your desired response, whether it's a phone call, email message, subscription to your newsletter or whatever it might be. And it works, so it's baffling that few agents use them when so many are aware of their effectiveness.  Are you using them yet?

Real Estate Flyer Boxes - Flyer boxes come in every shape, size and material imaginable. From clear plastic to colored metal you can find one that matches your needs and specifications.  And the advantage of using flyer boxes of course is that they can...

Real Estate Flyer Design - Eye pleasing colors, fonts and designs.  Just point and click to design your own from pre-made templates, or upload and use your own originals made from scratch.
Real Estate Flyer Templates - When Less is More - When making your own real estate flyers a good principle to be guided by is that 'less is more". Allow for lots of white space, as people find it hard to focus if the flyer contains too much information. 
Real Estate Listing Flyer Best Practice: Get a Listing, Make a Flyer -
If you're not sending flyers to other agents you should be. Despite it being a proven concept, many agents simply don't do it. Go figure, as you can design, build and distribute flyers for relatively little cost while generating impressive results. 

How To Make a Home for Sale Using Real Estate Marketing Flyers - Flyers give agents, owners and investors the ability to market their listings and properties with pizzazz. Sure, you can always go the "Plain Jane" route with boring, ineffective flyers; but how much more market share are you willing to concede to your competitors?   
Real Estate Open House Flyers - Here's a step by step roadmap for increasing the success of your next Open House event, or for some of you your first one. Here's how it goes! 
TurnkeyFlyers - Step up to next level marketing. Transform ordinary homes into powerful and effective visual images and watch your marketing effectivenes shift into another gear. And you get to start risk free! Be sure to let me know what you think about them. That's it for now!
Home Page > Real Estate Agent Flyers