Start Building  Mailing List -
Real Estate Marketing Tip #2
Ready to Start Building a Mailing List? If you're new to Real Estate Internet Marketing you probably don't have one yet! And if you don't you probably don't have a lot of prospects either - listings or potential buyers! If that's the case the information below can help you develop a robust list filled with prospects who can be easily warmed up to do business with you.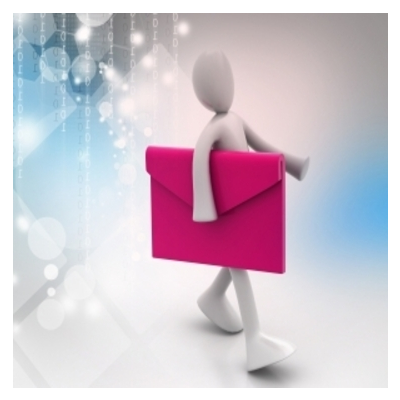 On the other jhand, if you already have a list, the information below can help you grow it with new subscribers!
Building a mailing list is a simple matter of collecting email addresses of people who want to be contacted by you. The benefit of building a large list is you could potentially have contact with hundreds to thousands of people whenever you have a message you want to send.
With a list you can create a sustainable business model that is not overly dependent on outside sources for traffic, leads and/or income.

One and Done? Nevermore!
If you aren't collecting names and contact inormation of people visiting your website and/or blog you are missing out on an opportunity to convert them to paying customers.
Most people who visit your website may only do so once, but by collecting email addresses you are able to redirect them back to your website, special offers and/or develop a relationship with them through email messages...
and as you probably know, emailmarketing is arguably the most effective business building and sales generating marketing tool of our era!
Also, by building a list you might even be able to afford to pay to generate traffic to your website and newsletter opt in form.  Each visitor can then be contacted repeatedly with your message to request your services, develop rapport with them and become a trusted source of services you provide.

List Building Is Easy
A great way to start building a list is to put newsletter sign-up forms on your most visited website pages - near the top of the pages so people can see them. Giving away a free e-book, or something else of perceived value, is a great way to incentivize people to sign up to your list. Similarly, many Internet Marketers use pop up forms on their websites and blogs to collect names of site visitors. 

Single versus Double Opt-In Subscribers
The amount of spam people receive nowadays can be downright annoying and too much to even attempt to read it all.  Consequently, it is best to have a double opt-in list to help them minimize email overload and ensure that your messages are read and you can do that by having a double opt-in list.
Double opt-in means that people who enter their contact information into your sign-up form must also confirm via a second message that they want to subscribe to your list.
By building a quality double-opt in list you will have more favorable responses to your messages and/or offers. Some marketers find that building a double-opt in list is harder to build than a single opt-in list.
While it is true that it takes longer to grow a substantial list, in the end it saves everyone a lot of hassle. It assures you are not sending spam to people who don't want your emails, and people who are receiving your emails will be more likely to respond favorably to them.
Start Building a Mailing List Today -
& Watch Your Business Explode
A Mailing list comprised of physical home addresses is better than none at all, but one with email addresses is ultimately better, faster and cheaper.

With email messages you can hit the send button and mail messages to all of your prospects...instantly; and for a fraction of what mailing via the US Post Serviced costs. For example, mailing 100 letters would cost you $55.00, plus the cost of paper and envelopes. Emailing the same recipients will cost you nothing if you already have an emailing service… and if you don't you can get one for $15- $30 or so a month! Some providers even offer free trials – like Get Response!

Real Estate Email Marketing is becoming increasingly popular for these and many other reasons, even though many Realtors and agents fail to maximize the use of what is the arguably the most powerful and effective marketing tool on the market today in their daily marketing strategies.
Its' near instantaneous delivery capability will enable you to quickly build your "brand of one" a lot faster than you can via snail mail campaigns. You can also engage in repetitive marketing more often via email marketing than through snail mail marketing.

Convert Contacts to Email Lists
If you have a conventional mailing list you ought to consider converting it to an email list. You can do this by simply offering something of perceived value and requiring those who are interested in receiving it to opt in to your list. You can convert many of them to paying customers through similar, repeated mailings and offerings.
As online marketers say, you can't make money without a list...and in this instance the list would be the same as leads. No leads = no listings or sales.
Start Building a Mailing List Today
An effective way to start is by offering or sharing information about a service or product idea that you're excited about and offer it as a freebie in exchange for a person's e-mail address. When you do, you'll have taken your first step to promoting yourself as an industry expert.
Here's how it works. When web-site visitors give you their information in exchange for your product they are also giving their explicit consent and permission to you to send them email messages.
If you already have something to give away you can start now! If you need something to offer you can check out these real estate web site content articles. You can send these articles as: single article reports, newsletters articles to be sent once a week, special buyer and seller reports where you combine two or more articles, mini e-books, etc.
Closing
Ready to Get Started? Good! There's no better time to start building a list than right now. Here's to your successful list building campaigns!
Home > Real Estate Marketing Tips >> Start Building a Mailing List 
Image by Loveluck at FreeDigitalPhotos.net