Flipping Real Estate

Can you make money Flipping Real Estate? Absolutely!  And you don't have to look hard for opportunities to buy low and sell high!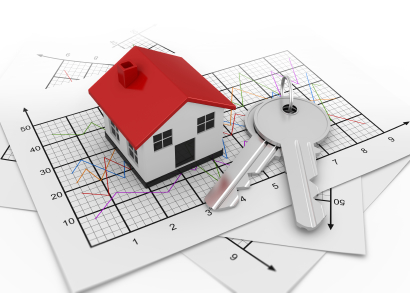 And ordinary people are doing it and banking wild profits by flipping affordable homes versus the million dollar flips you see advertised on tv shows! 

I was first exposed to the idea of flipping properties during a conversation with a stranger on an airplane that turned out to be a life changing event. And although it wasn't right away, I went on to become a full-time real estate investor for a number of years. It was an exhilarating time! Here's a little bit of what I learned.

Making Big Money Investing in Foreclosures is one way to make money in real estate. Here's a book will show you how to find motivated sellers and structure deals.  Good for beginners and experienced investors, it's sure to sharpen your skills and land you some big deals! 

Flipping Real Estate Story 
Pages You Might Like

Fix and Flip - My investment strategy was to find a property, borrow enough money to buy it, fix it up and have enough money left over to put money in my pocket - and that was before I sold it!  Later, after I found a buyer, I'd close on the sale of it, get the rest of the profit left in the property and deposit it into my bank account! It was pretty sweet! You can read more about it here. >>>
Flipping Homes - Once I got a lead on a house, I immediately started looking for a buyer for it. As a real estate agent, I was always cultivating buyer leads – for commissions when I sold real estate of others and for my own properties that I owned or controlled with contracts. You can do it, too!  >>>

Real Estate Flipping - I discovered, and you'll learn, that banks, Credit Unions and other lending institutions have more repossessed homes, houses and investment properties than they know what to do with. When approached with the right terms you can leverage them for personal profit and gain. >>>
Flipping Land -Some investors prefer to putting their money in land, from residential single family lots to large tracts of land.  Some that I worked with included doctors, insurance agents, dentists and judges – all of whom had more discretionary income than most of my other clients. >>> 

Flip This House - I use to watch episodes of "Flip This House" and think…I can do that, too... and went on to actually do it. I bought a flipping property course, started talking to others who were already doing it and went to work. Of course, I made some mistakes, but I also made a lot of money! >>>
No Money Down Real Estate - No Money Down Real Estate Opportunities are plentiful. Strategies include lease options, sandwich leases, rent to own, bird dogging and a whole lot more! >>>
House Flipping Tips - The single most important tip that I can offer to any interested potential investor is to treat doing it like you would any business. Specifically, establish a plan for each property - make sure that it's written down - and then execute it.  >>> 
Flip A House - Late night Infomercials make house flipping deals look easy and while it's not as easy as they make it appear, ordinary people like you and me can do it, too!  >>> 

Flipping Property Course - Finding good deals and being prepared to act on them is basic to flipping houses... and that's exactly what you'll learn in this flipping property course. You'll also bolster your confidence and strengthen your belief that you, too, can do it. >>>
Make Money Flipping Real Estate - Serious investors look to the investment tips and strategies used by best-selling author Robert G Allen.  You should, too!  >>>  
Here's a review of some real estate flipping books to check out
Click below to see more information about them...
Home Page >  Flipping Real Estate