Real Estate Marketing Stories;
Share One Today - Right Here, Right Now!
I love reading stories about how readers like you are prospering in today's market, whether it's flipping houses, excelling in sales, or finding outstanding real estate deals in today's market;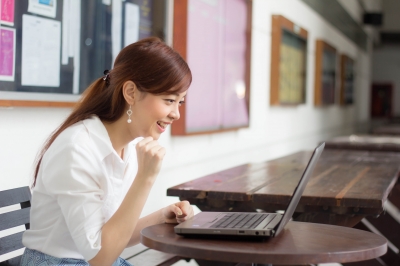 Do You Have A Successful Story Buying, Selling or Listing Real Estate?
If so, please share it here. Our readers would like to hear it! Maybe it's about a property you listed; a home you sold; buyers or sellers you worked with; or even success you had flipping real estate! Whatever it is please share it...you can even brag a little bit if you want!
Here are stories shared by other readers..
Click below to see contributions from other visitors to this page...

Home Page > Real Estate Marketing Stories   
Image of woman at computer courtesy of tiniroma at FreeDigitalPhotos.net