Real Estate Marketing Stories;
Read One - Share One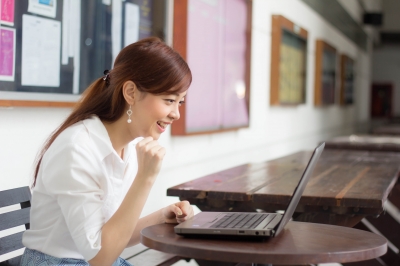 Welcome to our Real Estate Marketing Stories page! Here we offer a captivating glimpse into the ever-evolving world of property promotion and market dynamics. These stories shine a spotlight on innovative strategies, industry disruptors, and marketing maestros who have left an indelible mark on the real estate landscape that readers like you can benefit by. Journey with us as we learn the secrets behind their successes, and draw inspiration and wisdom from their remarkable achievements. Whether you're a seasoned real estate professional or a potential buyer or seller, these narratives will spark your creativity and illuminate the path to marketing excellence in the dynamic realm of real estate.  Enjoy!
Do You Have a Real Estate Marketing Success Story that You're Willing to Share?
Enter it here!
Success Stories Shared by Other Readers..
Click below to see contributions from other visitors to this page...

Home Page > Real Estate Marketing Stories   
Image of woman at computer courtesy of tiniroma at FreeDigitalPhotos.net