Real Estate Marketing Success Stories;
Read One - Share One
I love reading stories about how our reader/website visitors are having success finding prospects, selling houses, flipping properties and finding deals in today's market.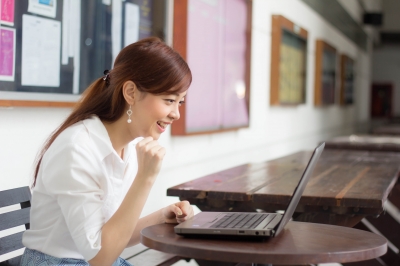 Real Estate Success Stories are both educational and inspiring; educational because I'm always eager to learn something new ... and inspiring because the success of others motivates me to be better, get better and accomplish more. 
Do You Have a Real Estate Marketing Success Story that You're Willing to Share?
Enter it here!
Success Stories Shared by Other Readers..
Click below to see contributions from other visitors to this page...

Home Page > Real Estate Marketing Stories   
Image of woman at computer courtesy of tiniroma at FreeDigitalPhotos.net