Flip This House
Buy Now - Flip Later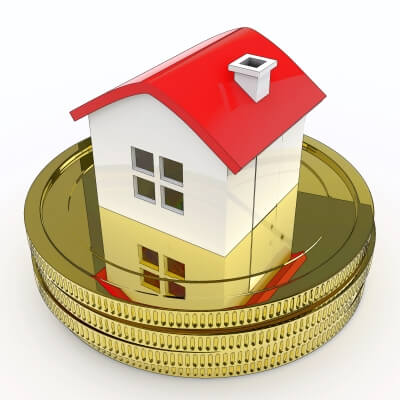 Ever watched an episode of "Flip This House" and thought…I can do that? Well, you can and learning how to do it is simple...
buy a flipping property course
absorb everything you can
and then apply the techniques in a real house flipping situation.
Well, at least that's how I did it, but my journey from thinking about flipping houses to actually doing it spanned a few years. 
First, I got excited about the idea of buying and selling real estate as investments.  Next I had to acquire the knowledge needed to do it without putting myself at too much of a financial risk.  Finally, once I was ready I had to figure out how to get the money needed to buy my first and subsequent properties.
Still, the "Flip This House" show was a motivator and I was in a hurry to make the money, but instinctively knew that I could lose my shirt if I acted before I was reasonably educated about how to go about it.
So, I suppressed the impulse to "just do it" and slowed down long enough to learn how to do it.
And learn I did. I read Robert Allen's "No Money Down" books and started to get the hang of what creative financing was all about. But what it came down to then, as well as in today's market, is finding out what it takes to put a "win-win" deal together - 
a situation where the seller will feel good about selling and you'll still be able to turn a profit on the deal.
I also attended real estate investment seminars and conventions, and networked with other investors to become more knowledgeable about flipping houses; real estate owned properties (reos), foreclosures, pre-foreclosures (commonly referred to as short sale properties nowadays) and other potential flipper properties.
Flip This House
- with Nothing Down for The 2000s

Thankfully, I did pretty good for a country bumpkin and with  a new housing crisis on the horizon investment opportunities still abound. The availability of affordable housing is at concerning levels, but at the same time there are plenty of foreclosures and other properties that can be purchased cheaply.  
And that is a recipe for profitable real estate investment opportunities... and there's no one better than Robert G Allen to show you how to find and purchase properties with little, if any, of your own money down .
His Nothing Down for the 2000s book will show you how to locate the best properties to buy with little -  or no -  money down...  and  

• Use owner financing to create opportunities
• Use real estate to build monthly income
• Finance bargain properties for equity or cash flow
• Find and profit from foreclosures before they are publicly listed
• Increase property value
• Sell and trade for maximum gain, and much more

Click here to preview it
You might also like...
House Flipping Tips    
Make Money Flipping Real Estate  
Flipping Land     

Summarily, if you've ever thought about investing in real estate now is a great time to do it. 
That's it for now.  Here's to to your real estate marketing success!

Home > Flipping Real Estate >> Flip This House    
Image Courtesy of Stuart Miles at FreeDigitalPhotos.net