The Best Real Estate Marketing System
I Ever Used Genrated 2 New Listings a Week... and It Still Rocks!

The Best Real Estate Marketing System I ever used was one that I created.  Okay, so I'm biased... but I readily admit it!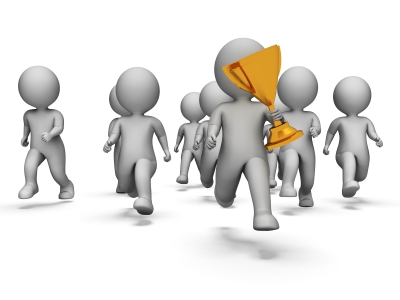 Get Ahead of Your Competition With The Best Real Estate Marketing System Yo Can Find
However, that doesn't negate the fact that it was and still is pretty doggone effective while being easy enough that a simpleton like me could do it.
How simple you ask? Well, I'm a meat and potatoes kind of guy who believes in keeping things easy and practical, which is exactly what the system does!  But don't go assuming that simple means "okay or average", because it isn't! It packs a serious punch!    
So! Just How Good is This Supposedly
Best Real Estate Marketing System?
Here's how good it is! I listed more properties using it in a month's time than most agents did or do in a year! I don't recall the exact number, but my high point was somewhere around 17 and it included a 40 acre tract that was divided into 7 different listings (4 ten acre parcels  + 2 twenty acre parcels and 1 forty acre parcel)
When I first got licensed I was like other rookie agents; green, clueless, but willing to learn.  I wanted to be successful, so I walked around pretty big eyed trying to take in everything I could from agents who appeared to "have game." 

Pretty soon I started sensing a theme.  Everybody was talking about listings and seemed to assess their productivity by either the number of sales they made, the number of listings they got, or both!  But oddly enough nobody was farming expired listings!
It was a huge disconnect, but a golden opportunity to dominate that niche!
Having Listings
Effects Every Aspect of Your Business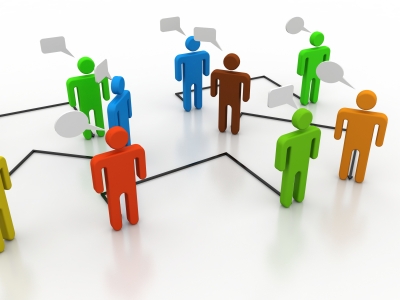 As you get to know me you'll realize I can be a little slow at times, but I eventually get around to understanding what others may already know.  In this instance it happens to be a cliche that  "listings are the lifeblood of the real industry".  Well, they are.. and it is as true today as it was yesterday.  That's where my "Best Real Estate Marketing System" comes in.
Listings have a way of stimulating every aspect of your business!  When you have listings you can generate leads!  Although it is rare that buyers responding to ads will buy the particular listings they call about you can direct them to other properties!
That's the beauty of having listings – people might call in about a particular one, but end up buying something else.
I know I'm not telling you something you don't already know, so you have to ask yourself why are you still reading this article?
Maybe it's because of what I'm about to say, which is "expired listings are the worst kept secret in the industry."  Almost every agent knows about them but they are still overlooked to the point that they are arguably under marketed!
Why?  I think it comes down to agents thinking that other agents are already all over them, so why bother!  But it's actually just the opposite.  Every agent knows about them, but only a few systematically and consistently pursue them!  Well, at least that's my story and I'm sticking to it!
Get Better Real Estate Marketing Results
With an Expired Listing System

Our system, an Expired Listing System, was created to offer a step by step guide for converting expireds to new listings.  Additionally, the original system, includes letters that target fsbos, absentee property owners, vacant properties, abandoned properties, commercial properties and others. 
Inexplicably, there's a huge disconnect when it comes to expired listings. Simply stated, many agents ignore them, which makes it easier for someone with an effective system to move in and dominate the market! perhaps that someone will be you!
Don't just accept my word for it... put it to the test!  Quietly ask around your office to see if your co-workers are farming expired listings.  Be discreet though, because you don't want them to alert folk to what you're about to do if they aren't already doing it.  Why share the wealth by broadcasting what you're about to do when you can keep all, or most of, the business to yourself?
What you're going to find out is this!  Only a few agents in your office, if that many, are farming them.  Congratulations!  You've discovered a niche real estate market that over time you can dominate with the right marketing system.
Owners of expired listings are some of the most motivated sellers you'll find.  They're saddled with double mortgages, bad tenants, vacant properties, high taxes, higher insurance premiums, separations, liquidating assets, combining assets, etc., and want, or need, to sell!
They have real estate problems to solve and you can be the problem solver!  But to be a player you have to get on the playing field and a good real estate marketing real estate system comes into play.  A good one can help establish you as a go to person, someone who can help Sellers solve their problems!
So, think about it!  If you know about expired listings and aren't marketing them then you have to surmise that other agents know about them and aren't farming them either!  Like I said before, it's a huge disconnect, but a golden opportunity!
That's why I think my expired listing system is the Best Real Estate Marketing System of all time.  Yep, I'm still biased and will likely remain that way until someone shows me something better!
Real Estate Marketing System Recommendation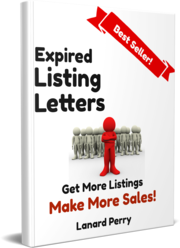 Click here to learn more about them.
Home Page > Real Estate Articles >> Best Real Estate Marketing System
Top Image by Stuart Miles at FreeDigitalPhotos.net