Best Real Estate Emails 

Best Real Estate Emails include information desired and expected by newsletter subscribers and if they receive it on a regular and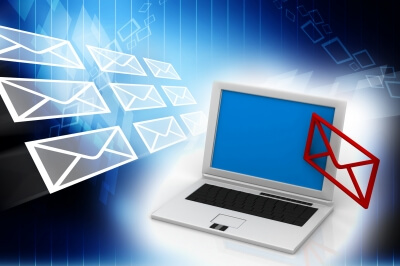 Email Marketing and Design Tips
consistent basis there's a relatively high probability that they will convert to paying customers. 
For buyers, best real estate emails include articles and reports on homebuying, financing, getting one's financial creditworthiness in order, how to qualify for home loans, etc. 
Sellers, on the other hand, want information about selling their homes for the most money, tips on staging their homes for selling success and the like.
Messages to both groups though should include information about the benefits of working with an agent; subtly, of course, but sent nonetheless.
What Makes For The
Best Real Estate Emails?
Best Real Estate Email Campaigns have great! With that as a foundation there are other things to consider, such as the design tips offered in the following article. It may take a minute or so to read but the value of the information is much larger that the time spent reading it.  Enjoy!
---
Email Campaign Design Tips to Get Your Email Read!
By Jane Stone
Email campaigns such as postcard type emails, newsletters and special message emails are fast and efficient ways of getting your 
message to a very targeted group of people.
They can work wonders to boost traffic to your website and really help you generate business.
Knowing your audience is one important aspect of an email campaign, but the design of your email is also key in gaining readers, promoting click throughs and generating business.

Here are some design tips to help your emails get read.
Be consistent in the design. This means across the board your email campaign should resemble your website as well as other email campaigns you have going. This works in your favor by creating instant recognition for your brand.
Optimize images to fit in the preview pane. Many readers scan emails through programs such as Microsoft Outlook. If your email design has images or a logo that does not fit in the preview pane, chances are readers aren't going to take the time to open it and read it therefore they won't be getting the full effect of your email.
Consider a table of contents. This is specifically for newsletters. A table of contents will tell your readers up front what the newsletter contains saving them the time of having to scroll through your entire newsletter - which let's face it, many won't do.
Imagine your email campaign design without images. The sad truth is that images are disabled 50% of the time in email programs. For this reason your email should not rely solely on images. Imagine what your email message will look like without images and add other design features like a color scheme to enhance the message without relying on images.
Avoid free email templates. Free templates won't get you very far in the world of email marketing design. Sure the word FREE may entice you, but the whole point of an email campaign is to get your subject matter read by a large, targeted audience. If they see a template that looks generic and like every other email design out there, they won't read it. While free is sometimes good, in this case you're better off investing some money into a professionally designed, unique email campaign design.
Jane has spent the last 12 years as an online marketing Consultant for small businesses. She is currently the VP of Marketing for http://www.designpax.com.
Article Source: https://EzineArticles.com/?expert=Jane_Stone
Home Page > Email Marketing For Real Estate Agents >> Best Real Estate Emails  
Image by renjith krishnan at FreeDigitalPhotos.net