Real Estate Email Marketing Services: Driving Success in the Digital Age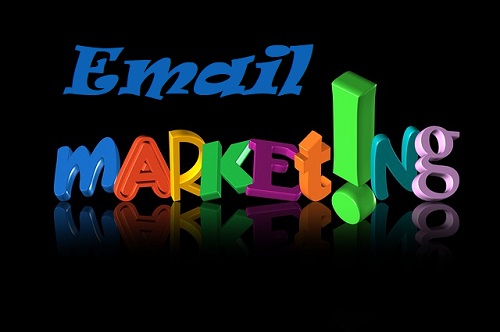 Real Estate Email Marketing Services
Real Estate Email Marketing Services providers represent indispensable assets in the contemporary digital landscape of real estate marketing. They play pivotal roles for agents, marketers, and enterprises by facilitating email marketing to effectively connect with targeted audiences. Related service providers offer many benefits, empowering their users to skillfully captivate customers, boost sales, and cultivate enduring client relationships. Following are five reasons to consider utilizing one of them more than you currently are!
1. They're Cost-Effective With a High ROI

Email marketing services provide a cost-effective solution for agents, teams, and businesses of all sizes. Email campaigns are more cost-effective than time-honored methods like direct mail and print advertising. They can be executed at a fraction of the cost. With email marketing, there are no printing or postage expenses, making it an affordable option. Additionally, when implemented strategically, email campaigns can generate high returns on investments (ROI) by reaching a targeted audience and driving conversions.
2. Their Broad Reach and Ability To Target Audiences

Email marketing services enable you to reach large audiences instantaneously. By utilizing subscriber lists and segmenting recipients based on demographics, preferences, or previous interactions, you can tailor your messages to specific groups. This targeted approach ensures that the right message reaches the right people, increasing the chances of engagement and conversion. Furthermore, email marketing allows personalized communication, enabling you to build stronger customer relationships.
3. They Provide Increased Engagement & Conversion Rates

Email marketing services are beneficial for increasing customer engagement. With well-designed and compelling emails, you can capture your audience's attention, encourage interaction, and direct them to take specific actions. Whether purchasing, signing up for a newsletter, or downloading a resource, emails can be crafted to guide recipients through the customer journey and boost conversion rates.
4. Results Are Measurable and Trackable

Unlike traditional marketing methods, email marketing services provide detailed analytics and metrics to measure the success of campaigns. You can track various parameters, such as open rates, click-through rates, bounce rates, and conversions, to gain insights into your audience's behavior. This data allows for continuous optimization and refinement of future campaigns, ensuring you can adapt your strategies based on real-time feedback.
5. Time-Saving Automation and Personalization

Email marketing services often offer automation capabilities that streamline the campaign process. Automated emails can be triggered by specific actions or events, such as a new subscriber, a completed purchase, or an abandoned shopping cart. You'll be able to deliver personalized messages at the right time by leveraging automation, nurturing leads, and keeping customers engaged. This level of personalization can enhance customer satisfaction and loyalty, leading to repeat business and long-term success.
Nine Email Marketing Service Providers To Consider

Ensuring high deliverability rates is a primary focus for reputable Email Service Providers (ESPs). This commitment guarantees that your emails reach recipients' inboxes and avoid being flagged as spam, a vital component for the success of your email campaigns. To explore a variety of functions, services, and benefits, consider the offerings of these nine email marketing service providers.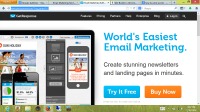 I Use Get Response's Real Estate Email Marketing Services
Get Response - I've used Get Response since 2005, first via a FREE Trial and then as a paid service. Their auto responders are intuitive and easy to use, and their customer service is consistently extraordinary. Discover for yourself why they're my Top Recommendation. Check out their Free Trial Offer!
---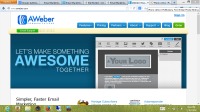 Aweber - Aweber develops and runs an opt-in email marketing service used by over 120,000+ small businesses, bloggers, and entrepreneurs around the globe. Their web-based tools help businesses grow by staying in touch with customers and prospects through email.
---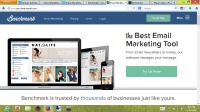 Benchmark - What can you do with Benchmark? Plenty!  Create Professional Newsletters, Build and Manage Unlimited Email Lists, Facebook & Twitter Integration, Real-Time Survey and Email Tracking, and more. They offer special pricing for email lists over 100k.

---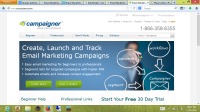 Campaigner - Get started quickly by attending a "Getting Started Webinar."  Available at three different times during the week, this flexible, interactive webinar will give you the direction you need to get started. You'll be able to see a live demo, ask questions and interact with some Campaigner experts.
---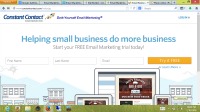 Constant Contact - Although it's not the largest provider over 650,000 customers trust Constant Contact with their email marketing needs. And why not? With over 400 Ready-to-Use Newsletter Templates they are ready to help you acquire new customers through email, event and social media marketing.
---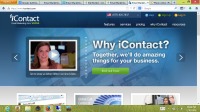 iContact - From welcome messages and webinar series invites to reminders about how many days are left in a free trial, autoresponders make keeping your brand in front of your customers effortless. Visit its website and read more about how its tools can increase your reach and enhance your success.
---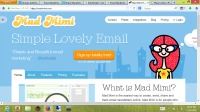 Mad Mimi - First, let's address the obvious. Mad Mimi is a highly unusual name...for anything, let alone an email marketing service.  They didn't set out to create an email marketing company, but that's what they did...and over 125,000 customers think it's wonderful.
---
MailChimp - If size matters MailChimp is a heavyweight contender with more than 11 million active customers and a massive total audience of 4 billion users. With its intuitive email designer you can easily add content and collaborate on emails that fit your brand.

---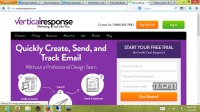 Vertical Response - Marketing your business can and should be easy, quick and effective, so you can focus on doing what's most important — running your business. Vertical Response has helped over 1 Billion businesses worldwide do just that.  With over 700 Plus Templates you're almost sure to find one to meet yor needs.
---
Conclusion

Summarily, Email Marketing Services are invaluable to companies and individuals seeking to increase business volume and profits. The benefits are numerous, from cost-effectiveness and broad reach to increased engagement and measurable results. By leveraging these services and adopting a strategic approach, companies and individuals can maximize their marketing efforts, drive conversions, and foster long-lasting customer relationships in the digital landscape.  
Home Page > Email Marketing For Real Estate Agents  >> Real Estate Email Marketing Services
Image by Gerd Altmann from Pixabay