Best Real Estate Agent Marketing Tools
in 2023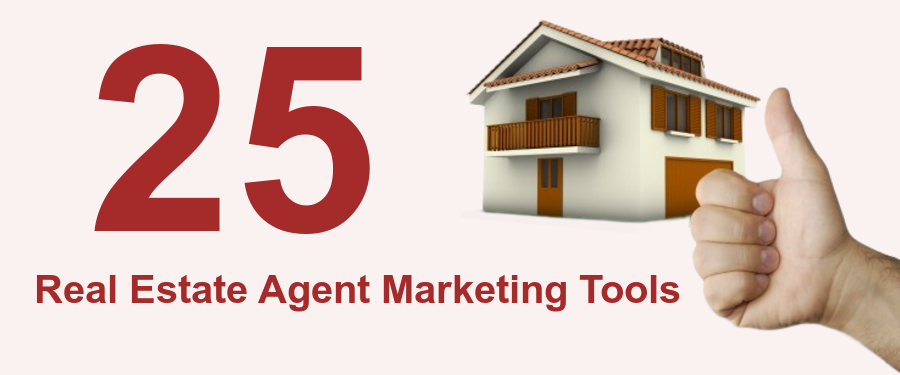 Real Estate Agent Marketing Tools! In today's fiercely competitive real estate market, the ability to market effectively is vital in attracting clients and achieving successful deal closures. There needs to be more than traditional marketing methods to stay ahead in the game. Real estate professionals need to leverage the power of technology and utilize cutting-edge marketing tools to maximize their reach and generate leads.
If you think you're current and ahead of the curve, think again! As up-to-date as you might think you are, you'll still find plenty of ideas to help you engage more meaningfully with clients... and at a level unmatched by most other agents.  Ideas like these:
1. Zillow Premier Agent
Zillow Premier Agent is a widely used platform that allows real estate agents to advertise their services directly to potential buyers and sellers. It offers an extensive property listing database, targeted advertising options, and lead generation tools. By utilizing Zillow Premier Agent, agents can enhance their online presence, increase brand visibility, and connect with motivated buyers and sellers in their target markets.
2. Buffer
Social media plays a crucial role in real estate marketing. Buffer is a prevalent social media management tool that enables agents to schedule, publish, and analyze their social media posts across various platforms, including Facebook, Twitter, LinkedIn, and Instagram. With Buffer, real estate professionals can maintain a consistent social media presence, engage with their audience, and promote their listings effectively.
3. Matterport
Matterport is a cutting-edge virtual tour platform that allows potential buyers to explore properties remotely. Using 3D and VR technology, Matterport creates immersive and interactive virtual tours, providing viewers with a realistic experience of walking through a property. Real estate agents can use Matterport to showcase their listings to a broader audience, attract more qualified leads, and save time by reducing unnecessary property visits.
4. Mailchimp
The value of email marketing persists as a potent tool for nurturing leads and fostering ongoing engagement with clients. Mailchimp is a robust email marketing service that simplifies creating and managing email campaigns. Real estate professionals can utilize Mailchimp to send their subscribers personalized property updates, newsletters, market reports, and other relevant content. With its automation features, Mailchimp ensures that the appropriate message is delivered to the intended audience precisely when it matters the most.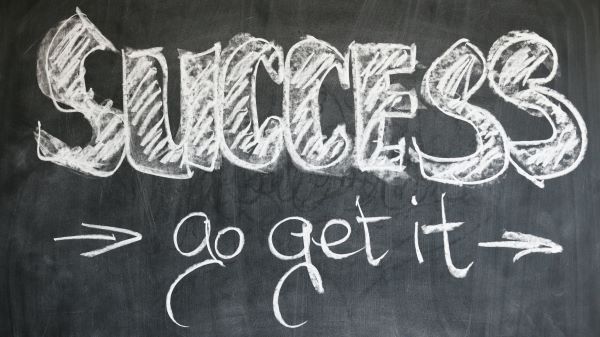 "Unleash Your Potential By Mastering Real Estate Agent Marketing Tools"
5. Canva
Visual content is of utmost importance in grabbing the attention of potential buyers. Canva is an intuitive design tool that empowers real estate agents to create professional-looking graphics, infographics, and other visual content without requiring extensive design skills. From property flyers and social media banners to blog post images, Canva offers a wide range of templates and customization options to enhance the visual appeal of your marketing materials.
6. CRM Systems
Customer Relationship Management (CRM) systems are critical for organizing and managing client relationships, leads, and transactions, ensuring efficient and streamlined operations.  Platforms like HubSpot, Salesforce, or Zoho CRM enable real estate professionals to track leads, schedule follow-ups, automate communication, and maintain a centralized client information database. With CRM systems, agents can streamline their workflow, improve customer service, and gain valuable insights into their marketing performance. 
7. Google Analytics
Knowing how your website is performing and where your leads are coming from is crucial to optimize your marketing efforts. Google Analytics is a free and comprehensive web analytics tool that provides valuable data on website traffic, user behavior, conversion rates, and more. Real estate professionals can identify the most effective marketing channels by analyzing this data, making data-driven decisions, and refining their strategies for better results.
8. Hootsuite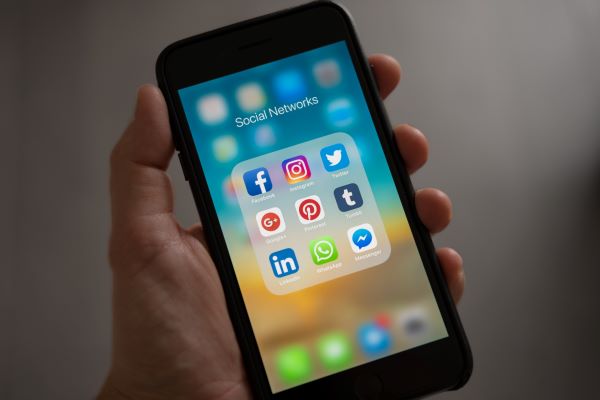 Hootsuite is a rugged social media management platform designed to streamline and enhance your social media presence. It enables real estate professionals to schedule and manage social media posts across multiple platforms from a single dashboard. It offers advanced features like social listening, content curation, and analytics, allowing agents to optimize their social media presence and effectively engage with their audience.
"Success Starts Here: Transformative Real Estate Agent Marketing Tools"
9. Instagram for Business
Instagram is a visually-driven platform that can be a powerful tool for real estate marketing. Instagram for Business provides additional features such as Instagram Insights, which offers analytics on follower demographics, post engagement, and more. Real estate agents can utilize Instagram to showcase stunning visuals of properties, share success stories, and engage with potential clients.
10. RealScout
RealScout is an intelligent lead generation and client collaboration platform for real estate professionals. It gives buyers a personalized property search experience and valuable insights into their preferences. RealScout's collaborative tools enable agents to engage with clients, share listings, and track client activities, leading to more meaningful interactions and successful transactions.
11. BombBomb
Video marketing has gained significant popularity in recent years. BombBomb is a video messaging platform that allows real estate agents to send personalized videos to clients and leads. This tool helps agents establish a more personal connection with potential clients, showcase property features, and provide virtual tours. Video messages can be embedded directly in emails, increasing engagement and response rates.
12. Google Ads
Google Ads is a powerful advertising platform that allows real estate professionals to reach potential buyers and sellers through targeted ads. By creating compelling ads and leveraging specific keywords related to their target market, agents can increase their visibility in search engine results and drive traffic to their websites or landing pages. Google Ads provides comprehensive analytics to track campaign performance and make data-driven optimizations.
"Maximize Listings and Leads With Real Estate Agent Marketing Tools That Deliver"
13. DocuSign
Streamlining the paperwork process is crucial for real estate transactions. DocuSign is an electronic signature solution that enables agents to securely send, sign, and store documents online. With DocuSign, agents can save time, reduce errors, and enhance the client experience by facilitating convenient and efficient document signing, even remotely.
14. Leadpages
Leadpages is a landing page builder that allows real estate professionals to create highly effective landing pages without coding or design skills. These landing pages can capture leads, promote specific listings, or offer valuable resources such as market reports or property guides. Leadpages provides a range of customizable templates and integrates seamlessly with popular email marketing platforms.
15. Placester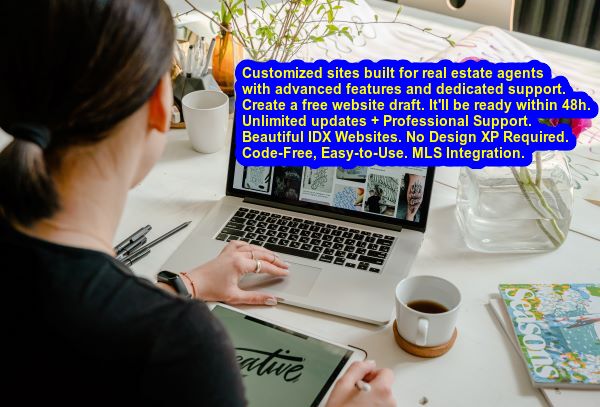 Placester is a comprehensive real estate marketing platform that offers customizable websites, lead capture forms, property listing management, and integrated CRM functionality. It allows real estate professionals to build a robust online presence, showcase listings, and capture and nurture leads effectively.
16. Buffer Reply
Buffer Reply is a social media engagement tool that helps real estate agents manage and respond to messages and comments across various social media platforms from a single inbox. It streamlines communication, ensures timely responses, and helps build strong relationships with potential clients.
"From Listings to Closings: Real Estate Agents Rave About These Marketing Tools"
17. Propertybase
Propertybase is a robust CRM and marketing automation platform for real estate professionals. It offers features in lead management, email marketing, transaction management, and analytics. Propertybase helps agents streamline their marketing efforts, automate workflows, and gain valuable insights to drive growth.
18. Real Estate Virtual Tours
Real Estate Virtual Tours is a specialized platform that allows agents to create immersive virtual tours of their properties. It offers interactive floor plans, 360-degree images, and virtual reality integration. Real Estate Virtual Tours enables agents to provide potential buyers with a realistic and engaging experience of exploring properties remotely.
19. CoSchedule
CoSchedule is a powerful content marketing and social media management tool. It helps real estate professionals plan, create, and schedule content across multiple platforms, ensuring a consistent and cohesive marketing strategy. CoSchedule also provides valuable analytics to measure the performance of content and social media campaigns.
20. RPR (Realtors Property Resource)
RPR is a comprehensive data and analytics platform the National Association of Realtors provides. It offers access to extensive property data, market trends, and reports. Real estate professionals can leverage RPR to conduct in-depth property research, generate accurate and professional reports, and gain valuable market insights to serve their clients better.
"Achieve Marketing Mastery With Real Estate Agent Tools That Drive Results
21. Real Estate SEO Tools
Search engine optimization (SEO) is crucial for improving the visibility of real estate websites in search engine results. Several SEO tools, such as Moz, SEMrush, and Ahrefs, provide keyword research, competitive analysis, backlink analysis, and other SEO insights. Real estate professionals can utilize these tools to optimize their websites, attract organic traffic, and outrank competitors.
22. Localize
Localize is a localization and translation platform that helps real estate professionals cater to multilingual audiences. It allows you to translate your website content, property listings, and marketing materials into multiple languages, ensuring your message resonates with diverse communities and expanding your reach to international buyers.
23. Real Estate CRM Mobile Apps
Mobile apps specifically designed for real estate CRM systems, such as Follow Up Boss or LionDesk, provide on-the-go access to your client database, lead management, and communication tools. These apps enable you to stay connected, respond promptly to client inquiries, and manage your business efficiently while in the field.
24. HomeJab
HomeJab is a professional real estate photography and video production service. They offer high-quality photography, 3D tours, aerial videos, and virtual staging. By utilizing HomeJab, real estate agents can create captivating visual content that captures the attention of potential buyers and helps them stand out in a competitive market.
25. Real Estate Podcasts - The Darling of Real Estate Agent Marketing Tools
Podcasts have gained significant popularity; several are dedicated to the real estate industry. Listening to real estate podcasts like BiggerPockets or The Tom Ferry Podcast can provide valuable insights, tips, and strategies from industry experts. Agents can gain knowledge, stay updated on industry trends, and find inspiration to enhance their marketing and business practices.  

Conclusion
Incorporating the agent marketing tools above into your overall marketing strategy can enhance your reach, streamline communication, create captivating visual content, cater to diverse audiences, and gain valuable industry knowledge. The unique functionalities of each can help you stay ahead in the competitive real estate market while providing exceptional service to your clients.
Related pages you might like...
Real Estate Marketing Scripts -  
Farm Expired Listings - 
FSBO Letters    
Real Estate Marketing Flyers   
Auto-Responders/Drip Systems  
Virtual Reality Tours - A New Generation Real Estate Marketing Strategy   
Related Articles: 
Who Else Wants More Real Estate Leads? 
30 Real Estate Marketing Tools Every Agent Needs (+ Reviews & Pricing) 
Home Page > Real Estate Marketing Tools >> Real Estate Agent Marketing Tools