Real Estate Agent Marketing Tools

Real Estate Agent Marketing Tools - the right ones can make a difference in your ability to successfully compete for business.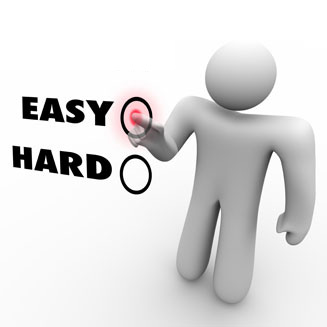 Real Estate Agent Marketing tools
Without them your real estate career could be short lived.  Also, like many things in marketing, what was good a couple of years ago may now ineffective if not downright obsolete.
For example, the right real estate agent marketing tools in today's market include single property websites, social media marketing (Tweeting, Facebook, etc), mobile texting, mobile device friendly websites, flyers, postcard marketing, video marketing, etc. 
Following is a quick look at some that have withstood the test of time and morphed into current ideations of their old selves, or are in fact new age marketing tools.
Expired Listing Systems are Effective Real Estate Marketing Tools that every Agent should have in their toolkit. Farming Expireds, my all time favorite marketing strategy, is hard not to like. They're plentiful, renewable, sustainable and relatively easy to convert to new listings with a good system.  

Lead Capturing Real Estate Agent Websites are great platforms for 24/7 Internet marketing. In the grand scheme of things, websites are relatively inexpensive to make and go live on the Internet. However, all websites are not created equal.  So, before spending your money on one you should learn something about them.
No, I don't mean that you have to become a techy, but if you at least understand some basic concepts you'll end up with a better website, whether you build it yourself or hire a professional to do it for you.
More Real Estate Agent Marketing Tools
Real Estate Marketing Scripts are powerful real estate marketing tools and every agent should have at least one script in their real estate marketing tool kit. And the choices are diverse and plentiful;

Farming Expired Listings, Marketing Letters, FSBOs, Cold Calling and the like.
Any one or all of these scripts can be an effective real estate marketing tool.  In fact, one or more scripts is recommended, as the more real estate marketing tools in your tool kit the better off you'll be.
However, you should have at least one script as part of your Marketing Strategy, as in many instances they can work as good for you as the originator of the script.
Why reinvent the wheel when you can simply buy a script and implement it all in the same day for less than the cost of a tank of gas!
Electronic Newsletters are also good Real Estate Agent Marketing Tools.  They're especially useful for cultivating long term relationships with client prospects and nurturing them to paying customers.  Give away free and useful information to entice them to sign up and you can explode your sales lead pipeline in prompt order!
Real Estate Marketing Flyers can also be a great, low cost way to market your services to the masses. You can do nearly anything with flyers; farm neighborhoods, advertise new listings, solicit buyers, announce open houses, etc.
It used to be that the best option for generating flyers was having them professionally printed by a printer.  However, you can now easily find software programs where you design and print your own, and they look as professional as those you'll get from printing businesses. 
Auto-Responders/Drip Systems are great.  With them you can set up a series of email messages that will effectively follow up on the interest of prospects who leave their email addresses with you.  Ran an ad this weekend?  Have respondents email for additional information.  Or, have them email for additional information after you pre-qualify them.
Real Estate Marketing Books can be key to your success.  Some agents think that once they get licensed they've learned all they need to know about real estate marketing. However, some fail to realize that being licensed does not make one a good marketer.
Real Estate Agent Marketing can be achieved by using any number of marketing tools, including real estate scripts, letters, postcards, text messaging, call back systems and more.  Two biggies are to 1) get as many listings as you can and 2) to always be growing and culling your prospect! Read five srtategies that you need to know about.
Want To Be an Effective Marketer?
Then continue to invest in yourself. Read marketing books, newsletters and trade magazines.  Also, listen to tapes and attend real estate marketing seminars as often as you can.  The more you learn the more you'll earn!

Related Article: Who Else Wants More Real Estate Leads? 

Related Pages    
Real Estate Letters    
Real Estate Website Content  
Real Estate Leads     
Home Page > Real Estate Marketing Tools