FSBO -
Sell Yourself & Save Money? Maybe

FSBO (For Sale By Owner) - Selling Your Home Alone is a mixed bag.  On the positive side, you can potentially save tens of thousands of dollars in Realtor fees, depending on the value of your real estate.

On the other, you can end up being stuck with your home and unable to sell it all or losing money because you don't know how to command market value.

It takes skill, knowledge, and sometimes plain old-fashioned luck to sell real estate; some are better at it than others.
So, educating yourself about the "dos" and "don't" will directly impact how successful you will be in getting your house sold!
Is Selling Your Home FSBO Really Doable?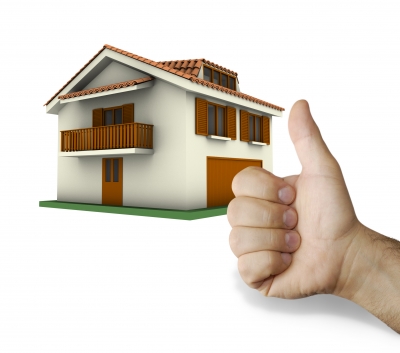 Yes, it is and may be easier to do than you think. But it is not for the uninformed seller who believes that all they have to do is establish a price and stick a for sale sign in the yard.  It would help if you educated yourself before venturing down the FSBO path, or it could be disastrous.
Establishing the value of your home can be very tricky. Because you have an emotional attachment to it and a natural bias, you may tend to overestimate its market value. It doesn't mean you can't do it, but it may be challenging to consider it an at-arms-length transaction based on what the market will bear and not what you think it's worth.
Selling FSBO and Getting The Best Price
You can do several things to ensure you price your home right. 
Pay for a professional appraisal.  The money you pay for one can set your mind at ease that you've established the best price for your home that the market will bear.  And as a general rule, most transaction prices are set by appraised values in the end.  Getting one done upfront can be a brilliant move.

Talk to several Realtors and tell them that you're selling your home FSBO, but if unsuccessful, you're likely to list it with a Realtor.  And even if you're not ready yet to list with an agent, many will still be willing enough to provide you with a Comparable Market Analysis (CMA) to be a viable candidate for listing your property if you cannot sell it yourself.
FSBO Websites Can Be Helpful, Too
Want More Help? You might find what you're looking for at an "FSBO" website that specializes in helping homeowners sell their homes for sale by owner. Some even offer prebuilt websites to compete with Realtor listing websites. 

These sites are popping up almost daily and are growing in popularity, mainly in response to the rising housing costs and the associated Realtor fees and commissions incurred when selling a home.  It's the new wave of home selling without the benefit of a realtor, but as noted, there are risks associated with selling FSBO, and often unexpected costs, too!
Despite that, people wanting to sell their homes FSBO are no longer limited to sticking a homemade sign in their front yard and running an ad in their local newspaper. For a fee, they can get as many internet-based services to sell FSBO that they need.
Still, be wary and aware of the risk of taking advice from any internet website; not all are ethical and honest.  My rule of thumb is never to buy anything over the Internet if I can't reach somebody to discuss the product before buying it. 
If you have difficulty reaching an online business to talk to a rep before ordering their product or services, imagine the frustration you'll suffer when you try to get them for support after buying it.
Here is a typical outline of services that many websites promote online, but sellers beware.
Pay For Services – In this scenario, you pay for a package of services.  There are different packages at different costs.  Remember to read the fine print; payment is usually accepted via credit card.
Picture Submittal Service – Limitations exist on the number of pictures you submit. Additional fees are required if you feel more are needed to show off your home to its best potential. Also, if you're not too handy with a camera or don't have the requested type of camera for the picture, a submittal fee is charged if you need them to take the pictures for you.
Yard Sign Service – A professional-looking yard sign is available in many packages, but for an extra rental fee. Understand, too, that any unintentional damage to the sign will cost you for replacement.

Need or want more than one sign?  Expect to pay extra for them.  Also, be careful where you post your sign, as you'll be responsible for any damage to underground utility services, such as electrical, gas, and telephone lines.  It's your responsibility to find the existing lines and your financial burden if they're damaged.
Contracts – These forms are often available for you to print with an additional fee. Please familiarize yourself with them before meeting with potential buyers so that you'll be comfortable completing them when it's time to draft and sign the paperwork.
Real Estate Flyer Box – A separate informational sign may be rented or a tube attached to your rented-for-sale sign for an additional fee. Again, any damage to the individual sign or tube will be your finical responsibility.
These are just a few of the many services and options available to an FSBO.  When done right, you can save tens of thousands of dollars in Realtor fees.  .  However, when done right, it's possible and likely to sell your home and save thousands in realtor fees! 
Home Page > Real Estate Articles for Sellers >> FSBO  
Tags: Real Estate Articles  
House/Thumb Image Courtesy of Danilo Rizzuti at FreeDigitalPhotos.net