Real Estate Agent Marketing
Strategies To Dominate 2021
Real Estate Agent Marketing Strategies can be expensive and complicated, but they don't have to be! Simple and affordable works 

A Combination of Two or More Strategies Yield's Best Results
best for me. Still, some agents dole out thousands of dollars for an elusive "magic system" that'll help them strike it rich! Invariably, they're doomed for disappointment, as there is no magic system!

Understandably, agents who receive the most phone calls and show the most properties are the ones who make the most money... and as we all know, the bread and butter of the business is real estate listings - the more you have the more rewarding your career will be. So, the first strategy involves getting listings.

Top Real Estate Agent Marketing Strategy -
Get As Many Listings As You Can!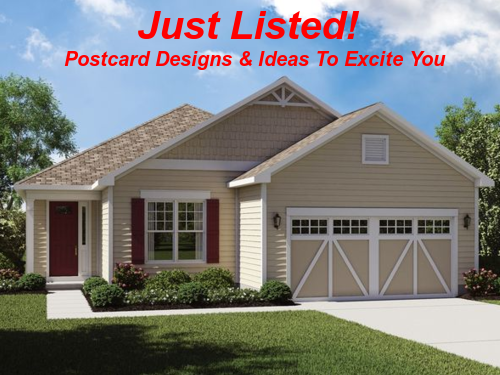 I assume that you have ample desire and determination.  This leaves you with needing to focus on acquiring knowledge and the right tools to be effective, which often times are one and the same.
Getting enough listings to ensure a successful career is every agent's biggest challenge, but getting them isn't easy, but it is very doable. Following are "go to" resources of Top Producers.

Lead Capturing Websites - websites can provide you with 24/7 Internet marketing capability and are mandatory tools of the trade. However, all websites are not created equal, so be sure to do your research before spending your money. 
Real Estate Marketing Scripts - scripts can also be effective lead generators and every agent should have at least one in their tool kit. Choices are diverse and plentiful and include the following...

These Real Estate Agent Marketing Scripts
Are Highly Effective
One or more scripts is recommended. The more marketing tools in your tool kit the better off you'll be. Click on the images to learn more about them.

Here Are a Few More Marketing Strategies
For Your Consideration

Electronic Newsletters are good tools for cultivating long term relationships with client prospects. For example, with my electronic newsletter you get invaluable real estate agent marketing business building tips once a month. Sign up today and get some tips and pointers for starting your own.
Real Estate Flyer Campaigns can also be great, low cost ways to market your services to the masses. You can do nearly anything with them, including; farming neighborhoods, advertising new listings, soliciting buyers, announcing open houses, etc.
It used to be that the best design and print option was having them done by a professional printer. However, nowadays you can easily design and print them online and have them look as good as a professional printer cold have done.

Auto-Responders/Drip Email Systems are must have tools, too. With them you can set up a series of email messages that will effectively follow up on the interest of prospects who leave their email addresses with you. For example, you can advertise property this weekend (yours or somebody else's) and have respondents email for additional information, thereby capturing their contact information for repeat marketing.
Finally, Real Estate Marketing Systems can also contribute to your success. Some Realtors think that once they get licensed they know what it takes to be a successful, but that's no the case. Good marketers practice at being good, and so should you.
Summarily, and in closing, continue to invest in yourself. Read marketing books, newsletters and trade magazines. Also, listen to tapes and attend real estate marketing seminars as often as you can. The more you learn the more you'll earn!
Here's To Your Real Estate Marketing Success!

---
Home Page > Real Estate Agent Marketing Tools >> Real Estate Agent Marketing