Real Estate Marketing Post Card
Below is a Real Estate Marketing Post Card Article to stimulate ideas on ways to use post cards to generate more business. Enjoy the read!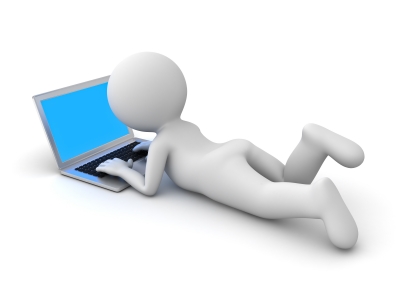 Real Estate Postcard Ideas – This Town is a War Zone
By Brandon Cornett
This real estate postcard idea is brought to you by Brandon Cornett, the Texas Department of Transportation, and the City of Cedar Park, Texas.
If that seems like an unusual trio for postcard marketing advice, let me explain.
I made an office visit to a client recently. Her office sat at "Ground Zero" of a massive highway-improvement project, one of the largest projects of its kind in Central Texas history.
For obvious reasons, I had a little trouble finding her. None of the roads were labeled any more, and the landscape looked nothing like I remembered it. Heavy machinery roared along dirt lanes, and a constant cloud of dirt hung over everything. It was like a war zone.
During our meeting, we talked about ways she could generate a response from her real estate postcard mailings. I'm a fan of making strong offers on any marketing piece, so I pointed outside her window at all the controlled chaos.
"Why not use that?" I asked her.
I went on to explain the power of information, and how she might create a report that detailed the current state of affairs with the city's projects, how it affected house values and so on. Polish it up, give it a nice cover page and a title -- something like "Cedar Park Expansion Report: How Today's Developments Will Affect Tomorrow's Home Values."
"Feature the report on your marketing postcards," I explained, "and then tell people how to download it (or request it) through some kind of lead-capture system."
This concept leverages the power of information. Certain people will want certain information, and they will go a certain distance to get it. This real estate postcard strategy capitalizes on that notion.
Helpful questions to ask yourself:
What do I really want my postcards to do?
Do I want to convince each recipient that I'm the most capable real estate agent in town? (A lot to ask of a postcard.) Or do I want to generate leads ... some form of first contact?
What is needed to accomplish this goal?
How do I get people interested / curious / excited enough to overcome their natural skepticism and contact me? What priceless information (or other assets) do I have to offer? Hint: It should be something people really want, something other agents are not offering, something with relevance to your target audience, and something with genuine value and usefulness. Don't think "gifts" ... think "tools for success."
What do I have to offer that meets these requirements? A special report like the example above? A seminar? A handbook or information kit? A unique service that other agents can't offer? Access to better, more up-to-date listings?
Conclusion
With real estate postcard marketing, the creative possibilities are endless and (as we've seen from the highway project idea) all around us. Some people complain about a highway project that turns their neighborhood into a "war zone." Other people leverage it for their own gain.
* Copyright 2006, Brandon Cornett. You may republish this article if you leave the hyperlinks active, and also retain the author's note and byline.
About the Author
Brandon Cornett is the author of "Real Estate Postcard Marketing," an insider's guide to real estate agent postcards. Agents -- increase your postcard I.Q. by visiting http://www.realestatepostcardbook.com
Article Source: EzineArticles.com
Home Page > Real Estate Postcards >> Real Estate Marketing Post Card
Image by Master isolated images at FreeDigitalPhotos.net