PLR Real Estate Marketing Reports
- with Private Label Rights -
Incredible Lead Generators!

Over 71% of today's real estate buyers and sellers use the Internet to gather information before buying and selling 

real estate! How much home-buying and selling information are you providing them? Only a little? Don't worry about it because, with the PLR Real Estate Marketing Reports below, you can give buyers and sellers exactly what they're looking for. 
So, What Are Private Label Rights?
In this instance, Private Label Rights (PLR) mean you can rebrand and use the articles in the following ways:

You can put them on your website or blog; edit them and, put your name on them; and use them as marketing materials (email marketing, marketing reports, flyers & brochures, and the like).
Here's what you can't do with them: give them away, add them to paid membership sites, be offered them through auction sites, submitted to article directories, and resell them. 
Grow Your Business with 
Prewriten Real Estate Marketing Reports
Buyers and sellers have many choices in today's market, so if you can't quickly deliver information that they are looking for they will go elsewhere.
Smart agents are instantly delivering the information they need, no matter the time of day and are doing it in various way...as letters, email messages, articles, web site pages and buyer and seller reports - all of which are effective marketing strategies.  
Proven Effectiveness

Real Estate Marketing Article Reports are a great way to establish relationships with prospects. And as you know, selling anything only happens after you establish relationships with your clients and they've come to trust and like you! 
The biggest benefit to these particular Real Estate Marketing Reports is that they are content rich and chock full of useful information and easily establishes you as a helpful, competent and trustworthy agent.
And best of all you are able to provide good, swift information almost effortlessly!
Hard sell tactics are noticeably missing in these reports, as prospects want information, not sales pitches. If they get just a whiff of you being insincere or pushy just so that you can get a commission they'll cut off all ties with you.
Available PLR Real Estate Marketing Reports 
50 Buyer and Seller Real Estate Marketing Article Reports with Private Label Rights.  Informative Buyer and Seller information regarding the dos and dont's of buying and selling real estate. Lead Generate with them like a Top Producer and watch your  >>>

50 Mortgage and Finance Marketing Article Reports with Private Label Rights. It's not uncommon! Many prospective Buyers don't know how their credit ratings impact their ability to purchase a home. For example, making a significant purchase >>>  
25 Credit Card Article Reports with Private Label Rights. Attract, relationship build and convert more leads to customers by sharing little-known "credit card" secrets for negotiating better rates, reduced payments, etc. One article can have a significant impact on one's  >>>
Here are a few samples to take a look at!
Sample 1
Sample 2 
Your articles will be a variation of these, as these were personalized a little to fit my personality and communication style.
See 275 Website Content & PLR Real Estate Marketing Reports 
Ready to grow your business? There's no better way to do it than with content - articles and reports that you can claim instant authorship.  Give it away; sell, post, blog, email. Generate multiple streams of income.  Best >>> 
When you invest in these Real Estate Reports, you'll receive another 150 Bonus Reports/Articles that will fit into your real estate marketing plans for inclusion in your newsletters, as more real estate website content, autoresponders >>>
50 Bonus Home Business Articles
50 Bonus Time Management Articles
50 Bonus Getting The Perfect Lawn Articles

Satisfaction Guaranteed

All orders come with a 30 Day Satisfaction or Money Back Guarantee!  If you are unsatisfied, I'll refund 100% of your money with no questions asked!
Best Regards!
Lanard Perry
352-283-9316 cell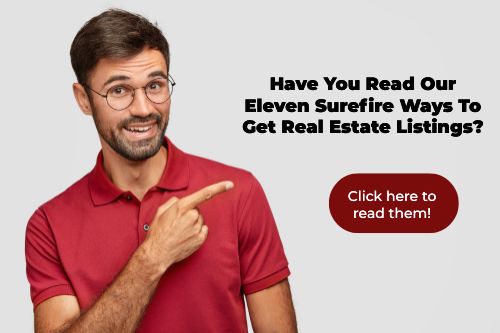 Home Page > Real Estate Articles >> Real Estate Marketing Reports
Image of man by wayhomestudio on Freepik