Low-Cost Marketing With Postcards
Low-Cost Marketing With Postcards - By Bob Leduc
Here's a simple way you can generate lots of sales leads... or traffic to your web site. Use postcards. They're highly effective and very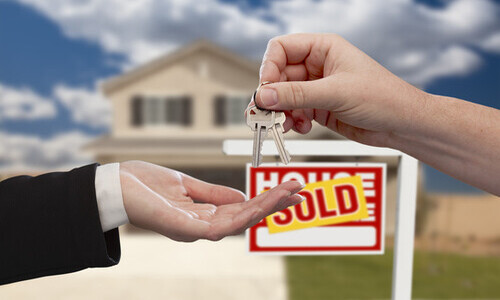 low-cost. Plus, postcards provide the following 6 unique advantages over most other types of advertising.

1. Maximum Exposure for Your Sales Message
Postcards are delivered "ready to read". Even people who usually ignore other advertising will find it hard to avoid looking at your message when it's on a postcard... especially if you keep it brief.
With other types of advertising you often lose prospects who would have been interested in your offer... but they never saw it.
2. Simple and Low-Cost
Postcards are simple to produce - and very low-cost. You can print 4 x 6 inch postcards on your own computer for less than 2 cents each. Or you can reduce the cost down to about 1 cent each if you print 4 at a time on 8 1/2 x 11 sheets of card stock and cut the sheets into quarters.
Even postcards printed by a commercial printer are not expensive... usually about 4 cents to 8 cents each.
The postage for mailing postcards is low too. In the US you can send postcards by First Class Mail for only 23 cents. This reduced postage rate applies to postcards that are at least 3 1/2 x 5 inches but not over 4 1/4 x 6 inches.
3. Get Immediate Results
Because postcards are simple and easy to use - they produce results quickly. Often your postcards can be mailed within a week from the time you decide to use them. You will start getting replies 2 or 3 days later.
4. Gain Control of Your Sales Activity
Postcards put you in control your sales activity. You can avoid getting too many or too few responses during any time period by regulating how many postcards you mail and how often you mail them.
That means you can quickly boost your sales activity anytime it slows down. And you can avoid losing customers you can't handle immediately because you got flooded with too much activity at one time.
5. No Wasted Advertising Expense
Postcards enable you to spend your entire advertising budget on your best prospects. You don't have to pay for advertising to a large audience in order to reach a few good prospects.
With a little advance planning you can make sure your postcards only go to prospects likely to be interested in what you offer... and who also have a prior history of acting on offers that interest them.
For example, analyze your customers and make a list of the characteristics they share. Then call several national mailing list brokers and tell them what you are looking for. You'll be surprised at how specific some mailing lists are today.
6. Can Evaluate Results Quickly
Postcards normally generate 90 percent or more of their total number of replies within 7 to 10 days. This enables you to quickly and accurately evaluate the results of postcard advertising. You'll know in about a week if you can confidently send more of the same postcards - or if you need to make some changes.
Don't overlook postcards when you want to generate sales leads - or web site traffic. They're highly effective, very low-cost... and they provide these 6 unique advantages you cannot get with most other types of advertising.
Copyright 2004 Bob Leduc
Bob Leduc spent 20 years helping businesses like yours find new customers and increase sales. He just released a New Edition of his manual, How To Build Your Small Business Fast With Simple Postcards... and launched *BizTips from Bob*, a newsletter to help small businesses grow and prosper. You'll find his low-cost marketing methods at: http://BobLeduc.com or call: 702-658-1707 After 10 AM Pacific Time/Las Vegas, NV
Article Source: https://EzineArticles.com/?expert=Bob_Leduc
https://EzineArticles.com/?Low-Cost-Marketing-With-Postcards&id=11682
Home Page > Real Estate Postcards >> Low Cost Marketing With Postcards