Best Real Estate Referral Leads!
Stop Paying for Them & Start Generating Them for Free!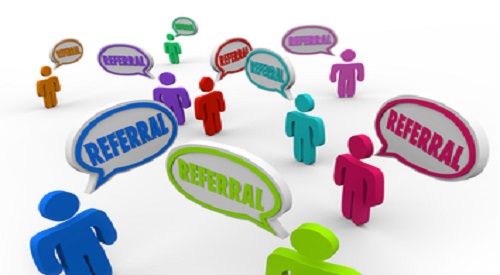 Real Estate Referral Leads come in a variety of ways! You can buy them from sites like Zillow, Market Leader, The OJO Network, and OpCity. Some agents do well with purchasing leads, but I never did.
In addition to being expensive, none of them ever bought anything. There are probably many reasons for it, but suffice it to say that I never thought of paying for leads as money well spent.
You can also get Referral Leads for free! Specifically from former clients, friends, networking events, direct mail marketing, and other activities where you don't pay a fee. These organic leads you cultivate on your own through cold calls, direct mail campaigns, networking, and the like are the best leads to have!
I had excellent luck with organic leads, especially for FSBOs, Expired Listings, Absentee Property Owners, Vacant Property Owners, and Investors. Consequently, my preferred method of generating leads was and still is to capture and nurture my own.
THE SYSTEM -  BIG Business for SOLO Agents

Imagine a referral system that serves up one lead after another, so diverse and multi-dimensional that you never go lacking prospects again.
And what if I told you that instead of your system having 1-2 lead generation sources, it could easily span five or more?
And finally, what if I also told you that the cost would be negligible compared to the typical cost of paid leads? Are you curious to know more about it? If so, welcome!
Now, prepare yourself for an "ah ha" moment! Let's think outside the box and look at Generating Real Estate Referral Leads from a different and unique perspective - autoresponder marketing!
Stay with me to the end, and you'll discover how to integrate this mind-expanding concept into your current marketing strategies to grow and expand your business to new heights of success!
Autoresponders, Email Marketing and 
Real Estate Referral Leads

Email marketing has found its way into mainstream real estate marketing. However, an essential aspect of it is still relatively unheralded. Respectively, it is underutilized by many Realtors to generate referrals.
At the heart of email marketing are Autoresponders, computer programs that automatically answers email sent to it. Different things trigger them, but most commonly, it's when someone requests information, signs up for newsletters, complete an online form, etc.
With them, you can program a series of messages to be delivered whenever you want! It could be immediately, a day later, every other day, on holidays, etc.
Even though Autoresponders have increased in popularity in recent years, some Realtors remain unaware of how remarkable they are. They excel in capturing leads, building lists, and converting prospects to paying customers.
And with plentiful leads comes money, lots of money. You may disagree, but a customer list is what leads to money. You won't be making many sales without a customer list or database.
Thus, having customers to send emails to is critical to your success. Without customers, you wouldn't make any money at all.

Attract Exclusive Real Estate Referral Leads
with Autoresponders Like Bees To Honey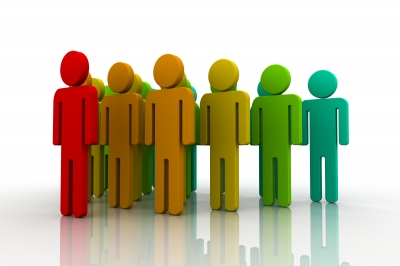 How? Here's an example for generating sellers! 
Get an Autoresponder - chances are you have one already! If not, you can get one starting as low as $9.00 per month.
Next, set up a 7-Part Series of a Special Real Estate Marketing Reports for sellers; "Selling Your Home Fast in a Changing Market!
Next, select a subdivision with 100-300 homes in it. But by all means, scale the number up or down to suit your specifications.
Lastly, mail letters to the occupants living in the homes. Include an offer for a FREE copy of an Exclusive Report. Something that will speak to their interest in buying, selling, and investing in real estate. And be sure to include the Autoresponder email address for them to sign up for the report.
So, There You Have It!

An automated lead generation idea that can boost your leads, listings, and sales in a powerful way!
When implemented, here's what will happen without fail!
Buyers and sellers will start signing up for your Special Reports without any more effort.
The game is on once you have their email address. Your chances of converting them to paying customers will skyrocket infinitesimally!
Finally, as referenced in the beginning, you can set up as many Autoresponder Lead Generation Campaigns as you want. It's a strategy perfect for:

FSBOS  
Investors
First Time Home Buyers
Absentee Property Owners
Commercial Property Owners 
Single Parent Owners 
Step Up Homeowners 
Step Down Homeowners, etc.    
That's it For Now. Happy Prospecting!
Other pages you might like
Best Real Estate Investor Lead Tips You'll Read This Year  
Real Estate Listing Flyer Best Practice; Get a Listing, Mail a Flyer  
Email Marketing For Real Estate Agents - Three Business Boosting Ideas 
That's it For Now. Happy Prospecting!
Home Page >  Real Estate Leads >> Real Estate Referral Leads 
Image of People @ Bottom of Page by renjith krishnan at FreeDigitalPhotos.net