Is Real Estate Investor Lead Generation Worth Your Time? Absolutely!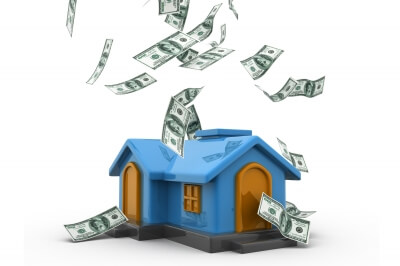 Finding real estate investor leads is challenging but highly rewarding... and very lucrative. One investor can generate thousands of dollars in sales commissions several times over. Consequently, aggressive agents are finding creative ways to establish relationships with them. Here are three ways some are doing it! They...
Network Opportunities Overlooked By Others
Professionals and Business Leaders within your community can afford primary homes and, in many instances, second homes, vacation homes, commercial buildings and land, and other investment properties! 
And chances are good that you know many of them already, or at least more than you think you do! For example, I'll bet you know at least one judge, high-profile attorney, dentist, doctor, or surgeon.  You also probably know or know of a college professor, real estate developer, elementary/high school principal, police chief, and sheriff. And that's just for openers! 
But what if you had tens of highly qualified potential investors like them? Would that make a difference in your marketing success? It absolutely would, and here's how to get them!
Use FREE Online Databases to Source Real Estate Investor Leads
A laser beam-like approach to finding investor leads begins with understanding the people in your community with the earning capacity and incentives to purchase investment properties. Let's look at lawyers as an example.
Money.USNews says that in 2020 "Lawyers made a median salary of $126,930… and that the best-paid 25 percent made $189,520 that year, while the lowest-paid 25 percent made $84,450"... https://money.usnews.com/careers/best-jobs/lawyer/salary. 

All are excellent real estate investor prospects for buying or selling a home, with many being likely candidates for investment properties, too.
I searched the Florida Legal Bar Association website for attorneys in Broward County, FL. Amazingly, more than 10,000 attorneys were eligible to practice law in Broward County. That's right… more than 10,000. The information included:
Their Names
Mailing Addresses
Bar #s
Office Phone #s
Cell Phone #s
Fax # Email Addresses
Here's the takeaway from the example! No Real Estate Agent should ever be in the predicament of having too few leads. This example is proof positive of leads being all around you; all you need to know is how to look for them!

Have Leads Call You Versus You Calling Them! 
How? By writing compelling ads. A unique way to increase your success in sourcing investor leads is by writing effective ads and headlines in your communications that inspire and motivate them to call you… rather than you having to call them.
Do you need to improve at writing ads? Here are a couple of options if you do. 
One. You can hire a copywriter, but who does that? I do... and plenty of other marketers, too!
Why? Because we've learned the value of outsourcing tasks that don't match our strengths or are best delegated to others to free us up to attend to more important matters. The bottom line is no matter how we try to be exceptional at everything; sometimes our best must be better!

Plus, we understand the power of the printed word and know that poorly written ads cost time and money.  
Question: How many ads have you overlooked because they were poorly written and didn't compel you to call for more information?  Plenty, I'm sure!  
Two. Invest in or use an ad writer software program. Enter a few words, and they will generate attention-grabbing, call-inducing ads – hundreds of them – repeatedly. And once you have an ad writer program you like, you'll find many opportunities to use it.
A Go-To Headline & Title Generator I Frequently Use is "Tweak Your Biz."  With One Click, it creates hundreds of headlines. Some of them are awesome, making it challenging to settle on just one.  When that happens, you can use one as the main heading and others as subheadings. You can also get content ideas when using it. Try it out and see if you like it, too! It's free!
Compelling ads are not the exclusive domain of newspaper classified ads. You can effectively incorporate them in flyers, postcards, letters and brochures, emails, website content, text messages, and more.
Additionally, you can use the Internet and place ads designed to elicit calls and responses from buyers, sellers, and investors!
Once your copy is worth promoting, you must be organized to respond to callers and follow up on their interests.  Here are some options -
• Use your phone's voice message, call forwarding, and other available options to conveniently and automatically handle all incoming client-initiated calls. Voice messaging could be in the form of automatic recording from mobile phones or regular voice call recorders.
• Use instant messaging, text messaging, email, personal digital assistant, and fax to facilitate your business connections and send information to your clients.
• Direct respondents to your website. Make sure it has lots of content.  Pre-written content makes it super fast and easy to generate hundreds of pages in a relatively short time.
• Forward them to your autoresponder so that you can capture contact information for follow-up.
When pursuing Real Estate Investor Leads, you want to offer better, faster, and friendlier service than others and win them over to you... and when you do, it can be for as long as you're an active agent.

Other pages you might like...

Marketing Yourself For Success   
No Money Down Real Estate Investments Can Still Be Found   
Real Estate Foreclosures Across The United States  
That's it for now.  Call me if you want to talk. Either way, here's to your Real Estate Marketing Success!
Home > Real Estate Leads >> Real Estate Investor Lead  
House With Money Image courtesy of ddpavumba at FreeDigitalPhotos.net 
Woman on Phone Photo by MART PRODUCTION from Pexel