Is Real Estate Investor Lead Generation Worth Your Time? Absolutely!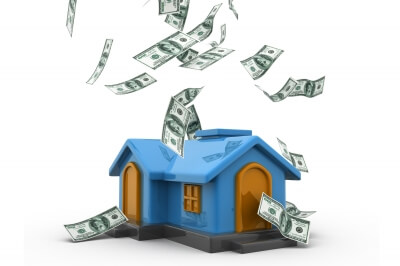 Sourcing real estate investor leads is challenging, but potentially very lucrative. One investor can generate thousands of dollars in sales commissions several times over...  and that's why aggressive agents are finding creative ways to establish relationships with them.
A major hurdle that stops most marketers is the daunting DNC (Do Not Call) list.  It's a huge impediment to sourcing leads, but some are creating strategies for effectively working around it. You can too...but you have to think outside the box a little bit and dare to do what others aren't doing.
Write Compelling Ads To Have Investors Call You
If you're not good at writing ads you have  a couple of options...
One. Hire a copywriter, but who actually does that?  Plenty of folk, that's who!
Ask the agents who are making money, as they've learned the value of outsourcing tasks that don't play to their strengths. 
They understand the power of the printed word and know that poorly written ads are a loss of time and money.  
How many ads have you overlooked because they were poorly written and didn't compel you to call for more information?  Plenty, I'm sure!  
Two. Another option is to invest in an ad writer software program.  You can find them for $30.00 or so, and they will generate attention grabbing, call inducing ads – hundreds of them – over and over. And once you have ad writer program you'll find many opportunities to use it.
Update: Try this one for free!

Once your copy is worth promoting you need to be organized to respond to callers and follow-up on their interests.  Here are some options -
• Use your phone's voice message, call forwarding and any other available call options to conveniently and automatically handle all incoming client-initiated calls. Voice messaging could be in the form of automatic recording from mobile phones or from regular voice call recorders.
• Use instant messaging, text messaging, email, PDA and/or fax to facilitate your business connections and send information to your clients.
• Direct respondents to your web site. Make sure it has lots of content.  Pre written content makes it super fast and easy to generate hundreds of pages in a fairly short period of time.
• Forward them to your autoresponder so that you can capture contact information for follow-up.
Summarily, when pursuing Real Estate Investor Leads you want to offer offer better, faster and friendlier service than others and win them over to you... and when you do it can be for as long a you're an active agent.

Other pages you might like...

Marketing Yourself For Success   
No Money Down Real Estate Investments Can Still Be Found   
Real Estate Foreclosures Across The United States  
That's it for now.  Call me if you need to. Either way, here's to your Real Estate Marketing Success!

Home > Real Estate Leads >> Real Estate Investor Lead  
House With Money Image courtesy of ddpavumba at FreeDigitalPhotos.net