Real Estate Listing Flyer Best Practice!
Get a Listing - Mail a Flyer!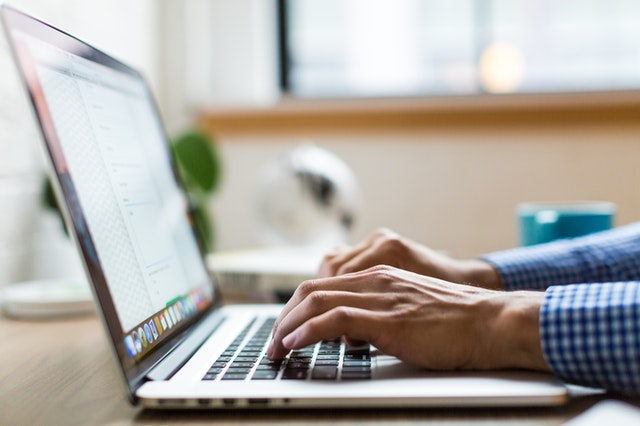 Real Estate Listing Flyer Marketing - Some things make sense, like marketing your listings to other agents.
As a new agent needing business leads, or a veteran wanting to increase your current volume of business, I highly encourage you to consider mailing Real Estate Listing Flyers of your listings to agents in your Multiple Listing System (MLS). I did, and the results were incredible!
It took a while to put this winning formula together, but the strategy worked like a charm after I did! Whenever I got a new listing, I'd create a flyer for it and send it to agents in my local MLS. Why? Because they had buyers and I didn't. 
Then, when I had multiple listings in my portfolio, I'd create a master flyer advertising all of my listings and distribute them to the same agents!

A Lazy Way To Real Estate Listing Flyer Success
The results were excellent! The strategy worked well. And when I started offering Limited Time Incentives to engage their interest further, things got interesting!
The incentives, which I changed monthly, varied but were usually monetary bonuses that I was willing to pay out of my commissions! It was worth it to get as many agents interested in showing and selling my listings as I could. Money, as you know, can be a great motivator!
Targeted Marketing on Steroids
Here's what you can expect when you start marketing your listings to Realtors! 
One. It will get your listings shown. Let's say you target 100 agents to send flyers. There's a good chance that you will engage the interest of 10% of them. That's ten agents. Now let's say that half of them show the properties. Five agents with clients interested in your specific listings where you would have had none before. I'll make up a term here and call it "leverage marketing."
Two. It will also generate conversation. When agents call about your listings, you'll have an opportunity to share information about other properties that might interest them. You should follow up with flyers about those properties as well.
Three. Once you've mailed/emailed 3 or 4 New Listing Flyers in this manner to agents in your system, you'll be on your way to becoming recognized as a top listing agent in your community.
Now, let's appreciate the power of this strategy for a moment! People like doing business with folk they think of as successful, and some will become a part of your marketing machine - you get a new real estate listing, and they, in turn, help you show and get it sold! Such, my friend, is the Power of Targeted Marketing!
Real Estate Listing Flyer Software
Intuitively, you probably understand that the quality of your flyers will directly impact the idea's effectiveness. Awesome-looking flyers will always perform better than poorly designed-ones. However, that doesn't mean you have to spend much money creating them.
Various companies offer free online design software that's easy and intuitive. Some offer templates you can use "as is," and you can design and create new flyers in short order. However, it's best practice to modify them to your visual and contextual satisfaction. The following are five options to consider.
Flyerco – Flyerco offers real estate flyer templates that are prefilled with text and images but easily customized. And while it's a pretty standard feature common in the industry, it's easy to save your flyers for future editing and reuse. Purchase options include:
A one-time use fee ($19.99).
A monthly fee of unlimited use ($9.99).
An annual fee-based subscription ($99.99).
Offerings also include Lead Capturing and Integrated Social Sharing. I recommend signing up for a month and giving them a try!
ProspectsPlus – Capturing the awesomeness of ProspectsPlus in 4-5 lines is difficult, but I'll try! Its services, including real estate flyer making, are specific to real estate professionals. Their benefits are far-ranging, robust, and exciting! They offer live training, training videos, a Return On Investment calculator, paper and digital products, and more! Visit them to learn more. You'll be glad you did!
Easy Flyer Creator - Easy Flyer Creator offers an efficient solution for designing not only flyers but also banners, posters, tickets, certificates, invitations, various cards, and many others. And it is as its name suggests, and it's easy to use.
TurnkeyFlyer Templates - If you're looking for the best Real Estate Flyer Templates, you must look at TurnkeyFlyers. Made primarily for Real Estate Agents, Real Estate Investors and FSBO Home Owners can use them, too.
Finally, there is Fiverr, where you can hire someone to design and create a flyer for $5.00; hence the name Fiverr (www.fiverr.com). Visit them and see what else you can get for $5.00. I guarantee that you'll be amazed by what you discover.
So, there you have it! Designing a flyer is as easy as choosing a template that reflects your interests and modifying it to your satisfaction. You'll then be ready for your lead-generation campaigns.

Home Page > Real Estate Agent Flyers >> Real Estate Listing Flyer