Eight Real Estate Flyer Ideas To Boost Your Business

Real Estate Flyer Ideas - looking for ways to do more in less time while increasing the effectiveness of your marketing efforts?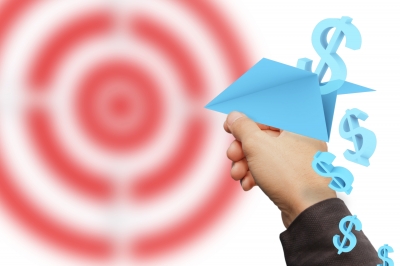 Real Estate Flyer Ideas
Then consider marketing with Real Estate Flyers! With "attention grabbing" appeal, snappy headlines and colorful presentations focusing on the benefits of your products and services, flyers are hard to beat as effective lead generators.
Throw in some striking graphics and there's no limit to how successful your flyer marketing campaigns can be.

Get Big Results with Simple Real Estate Flyer Ideas 
Flyers, as advertising tools, can do wonders for self-promotion.  After-all, the whole point of distributing them is to find potential customers to engage your services, which is exactly what will happen when you use them effectively.
From logo design to carefully selected eye-catching graphics, flyers are perfect tools to advertise and promote open houses, new listings, rentals, leased properties, commercial properties,  sponsor workshops, etc.
Eight Big Lead Generation
Real Estate Flyer Ideas


Promote Yourself With Real Estate Flyer Ideas
The Flyer Marketing Ideas below are techniques and strategies used by successful real estate agents across the country.  The order of them is entirely random and not based on any rank of preference or effectiveness. Hopefully you'll find something that resonate with you that you can use in your market!

One. Use Real Estate Flyers for Farming – become a neighborhood specialist! The payoff is the community will start thinking of you as their subject matter expert for when they want to conduct real estate business. While this may not necessarily result in the immediate gratification of listing or selling something, it'll significantly increase your potential for future business! Carefully considered and selected communities today can mature into mega leads, listings and sales tomorrow!
Two. Circulate Real Estate Flyers to Get Buyer Leads – distribute flyers about hot properties where people shop or gather on weekends, like shopping malls and grocery stores.  Place them on car windshields or hand them out.  You can do it starting this coming weekend, even if you don't have listings of your own to promote. 
As a member of an MLS you can promote any listing in your system. In fact, if you're short on leads and prospects this is an easy way to get some – and get them fast!  There are few things that happen fast in real estate, but this is definitely one of them!
Three. Send a Real Estate Agent Introduction Flyer Often – not just once, but several times a year to new audiences. Whether you're a new or veteran agent you can always benefit from having as many people know that you're a licensed agent offering assistance with their real estate needs.  Your flyer can 1) announce that you're a neighbor specializing in neighborhood real estate, 2) tell them about a new listing, or 3) any other messaging you want to convey. 
Check out Three Free Email Lead Generation Campaigns here!
Four. Take Advantage of Real Estate Open House Flyers – circulate open house flyers to create interest and drive traffic to your open houses.  Circulate and distribute them to neighbor, your farming area, your contact list, via advertising and the like.  Once they're at the open house be sure to have flyers for people who show up from signs, ads or just from having driving by and noticing something special was going on.
Five. Capitalize on Just Listed Real Estate Flyers – a variation on the theme of sending flyers to prospective buyers is to send them to your farming areas, neighborhoods in which you've established yourself as a neighborhood specialist, to a niche market (doctors, nurses, attorneys, judges, teachers) etc..  You can create niche marketing lists to your liking by going online and research licensing and certification boards, to include states, counties and/or cities that you're most interested in.  
Six. Create and Distribute Just Sold Real Estate Flyers – everybody loves hearing success stories, especially those that you have made a part of your sphere of influence (neighbors, farming areas, niche prospects, etc.).  Doing so will help toy establish yourself as a n agent that gets the job done and nurture and grow relationships with future, potential buyers and sellers.  
Seven. Email Flyers to Real Estate Agents – embrace and capitalize on the fact that agents have buyers.  Consequently, it can be very productive to send copies of new listing flyers to them whenever you get new listings.  Best practice could include identifying and making sure that the Top Ten Selling Agents in your city personally know about your new listings.  
Eight.  Distribute Flyers Via Paper and Electronically – posting them on Facebook and Craigslist are two platforms that should utilize for flyer marketing needs, since both can be free!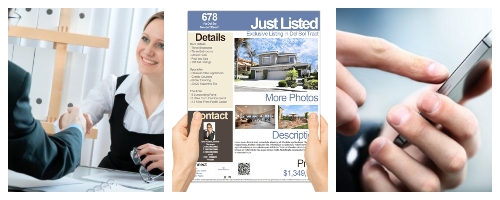 How and Where To Circulate These Real Estate Flyer Ideas for Best Results
             On Windshields of automobiles located at 
Grocery Stores 
Shopping Center Parking Lots
Mall Parking Lots 
Parades  
Sporting Events 
Laundromats   



On Countertops, Tables and Other Surfaces located in...



Dentist Offices 

Doctor Offices 
Stores 
Laundromats 
Dry Cleaning Businesses 
Stores  
Restaurants 
Any business not specifically mentioned on this list 



Hand To Hand


 
Where you encounter people at any of the locations and/or events described above 
On Billboards



Electronic Distribution 




Email
Mail 
E-Newsletters
Email Marketing 
Neighborhood Association Newsletters or Websites
Text Messaging   
Online Community Forums (There's a free one in almost every community.  All you have to do is google to fine it).
On Your Website 



Via Social Media Platforms




Facebook

Craigslist 
Twitter  



Via Printed Media 




Newspaper Inserts 
Magazines 
In Thrifty Papers
Here's a Recommendation For 
Awesome Looking Real Estate Flyer Templates
***It contains an affiliate link and we may receive a commission for purchases made through it. It's one way of generating income to cover the cost of running this site. However, it won't cost you a enny more than if you bought them through some other link."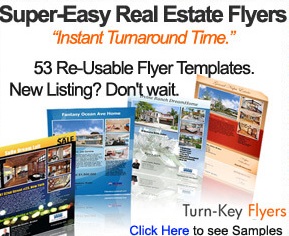 Turn-Key Flyers. * I'm an affiliate marketer of this product and may receive a commission for purchases made. However, it will be at no additional cost to you.
Turn-Key has awesome flyer templates that can be easily tweaked to reflect your exact requirements. Integrating the Flyer Ideas above with Turn-Key Flyer Templates can be a big contributor to your ascent as a Top Producer in your community.  Check them out.  You'll be glad you did! 
Well, that's it for now. Here's To Your Real Estate Marketing Success!

Home Page > Real Estate Agent Flyers >> Real Estate Flyer Ideas  
Flyer Image by nokhoog buchachon at FreeDigitalPhotos.net Crowd of People Image by Vlado at FreeDigitalPhotos.net  Man With Cell Phones Image by KROMKRATHOG at FreeDigitalPhotos.net