Real Estate Open House Flyers
Distributing Real Estate Open House Flyers of your listings, or someone else's, is an opportunity for new business that you shouldn't pass up. Good turnouts can mean more leads, listings and sales... even poor ones can result in at least some new leads.  Below is a trifecta for increasing the success of your next Open House event.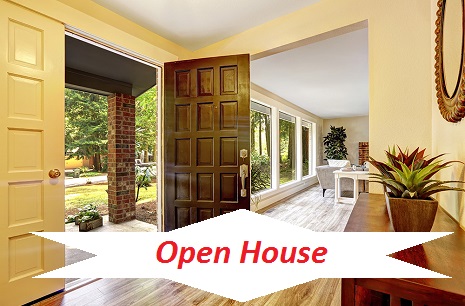 One - Make the flyers.  For purposes of this article I'll say there are two types; Open House Announcement Flyers and Open House Flyers. Templates are available for both.

The Open House Announcement Flyer does just that.  It announces to all the fact that you're holding an open house.They're the ones you mass distribute...inviting everybody to come

Conversely, the Open House Flyer is used a little different. It should be on prominent display in the property highlighting the home's best features. Make sure that everyone who attends the open house leave with one for future reference. Turn Key Flyers has an Open House Template Kit that takes showcasing houses to another level.

Two - Generate Some Buzz About Your Open House.  Identify the Top 50 Selling Agents in your community and email them a copy of your Open House Flyer Announcement...and personally invite them to drop by. 
You should also distribute copies of your flyers to property owners in the neighborhood/subdivision.  However, don't mail them.  Instead, hand distribute them. 
Do it yourself; or pay your or somebody else kids a few dollars to do it for you.  Place them in mailboxes, on car windshields, in screen doors, etc.  You'll save the cost of the postage, plus you'll meet a lot of people and generate some leads.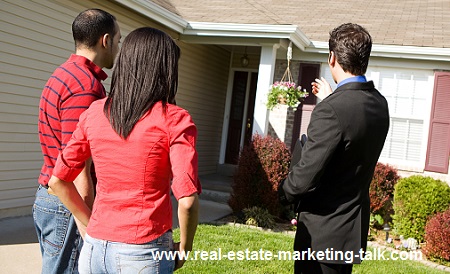 Three - Prepare yourself for some visitors. Realtors will bring their prospects, which is a good thing, and if you get lucky they'll sell it to one of them. And of course the neighbors will come just to check out the home to compare with theirs. While you're not likely to sell it to any of them you'll be uniquely positioned to pitch your services for listing their properties and helping them transition into new homes when they're ready to sell.  

Open House Flyer Template Recommendations

Turkey Flyers
1. Turnkey Flyers  I've been an affiliate sales rep for these particular flyers for several years and have sold to many happy customers.  Check out the Open House Kit hen you visit the site. It's a veritable suite of flyers and is an AWESOME Product! Buy once at a reasonable price and use them forever.  Try them out Risk Free.
2.  Real Estate Flyer Software This page highlights twelve flyer websites that offer a variety of open house and other real estate flyers.  Visit and bookmark it as a favorite today.  Also, please share the page with friends and coworkers needing what it has.

3. My Own Computer. You can use your word processor on your computer to design and print Real Estate Open House Flyers for FREE.  Here's how. Many computers have templates on them and one way to find them is open up a Word Document, then select the template of your choice. 

Summarily, Open House Success can be yours with well designed, visually appealing Real Estate Open House Flyers. flyer design.  You can razzle dazzle them with colorful, eye popping designs, or just give it to them plain and simple, but appealing enough to pique their interest.
Related pages you might like

Open House Flyer Template - Get More Leads from Your Listings  Steps To Successful Open Houses - by Lorraine (Vista, California).
Ideas For Flyers - Open House Announcements  
Open House Template Kit  

Click here for Top Recommended Flyer Making Software!


Home Page > Real Estate Flyers >> Real Estate Open House Flyers