Real Estate Open House Flyers
Marketing With Real Estate Open House Flyers is a quick way to generate new business.. and you can start this weekend!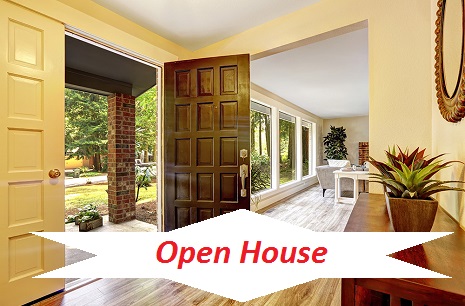 Real Estate Open House Flyers
Good turnouts can mean more leads, listings and sales... and just to say it, "poor ones can, too!"
 Steps To Hosting a Well Attended Open House -  A Trifecta For Success
Below is a step by step roadmap for increasing the success of your next Open House event, or for some of you your first one. Here's how it goes!
Step One. Select a Listing, Even if It's Not One of Yours - while this might seem like a "duh",  you should select a house that has great curb appeal and shows well on the inside.
This will draw people driving by and if the home is staged well they'll be wowed once they're inside. This combination of things will serve to make it easier to pull attendees into your lead pipeline and place on your email mailing list for future marketing messages. 
If you don't have any listings of your own, borrow one! Approach an agent with lots of them and offer to hold an Open House on their behalf! What are they gonna do - tell you no?
Hopefully, the benefit to them will be is obvious; but here it is if it isn't. Specifically, they will get extra help marketing their properties, and even when your efforts don't result in a sale it could still gain the homeowners appreciation for them thinking out of the box!  Can you see agents accepting your offer? I can... and they will!
If you have lots of listings, but work alone, this idea can benefit you, too!  Similarly, approach a newbie in your office and offer them this opportunity. While you'll be doing something to help yourself it could also be a confidence builder for a struggling new agent with few leads!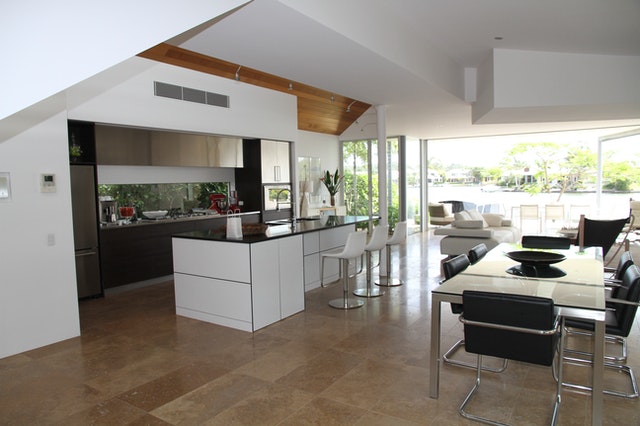 Select an Attractive House That Will Attract a Crowd
StepTwo. Make the flyers -   in fact, you want to make two sets of flyers; a Real Estate Open House Announcement Flyer to promote the event and another for placing in the Open House as hand out to attendees. There's more about this below!

Step Three – launch your event! Distribute the Real Estate Open House Flyers, far and wide, to generate some buzz. Here's how!  
Send the Open House Announcement Flyer via a Special Invitation to the Top 10-15 Selling Agents in your MLS.

Even if they don't come it could be well received and serve as a first step in developing a working relationship with them.    
Send flyers to other agents you know to be successful in their own right (you've observed their listings and sales coming across the MLS).

They could have active buyers.  Also, the more agents you invite the more likely you are to get a good turnout!    
Advertise and promote the event:  
Advertise it on tv and radio if you have the budget for it. Otherwise, skip to the next step which which is a more affordable option.
Promote the event via Facebook and other Social Media platforms.  If you have a Facebook account create an "Open House Event" and invite your friends to it… at no cost!

When I last did a variation of this idea I was able to invite 500 Facebook friends to the event I held!    
Generate Excitement! Distribute Your Real Estate Open House Flyers Far and Wide.
Similarly, post the Flyer on your Facebook Page and ask your friends to share it with their friends, resulting in eben more shares and likes.  This is free, too!     

Contact your leads and prospects. Send them a flyer and invite them to the Open House.

Text and email are the preferred methods of communication and you get to promote the event at minimal cost.    
Finally, hand distribute the flyers to homeowners living in the community where the home is located. They may be curious enough to come to evaluate how their homes stack up against their neighbors'. 

Ultimately, you should place them in mailboxes, on car windshields, in screen doors, etc.  You'll save the cost of postage while personally meeting a lot of people and generating great leads in the process!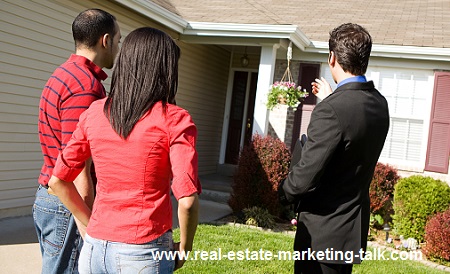 Now, prepare yourself for some visitors. People will respond to your invitations and handouts, Realtors will bring their prospects, and neighbors will come… and even if you don't sell it during the event you can still generate some significant leads. 
Top Recommendation for
Real Estate Open House Flyers 

Open House Success can be yours with well designed, visually appealing Real Estate Open House Flyers...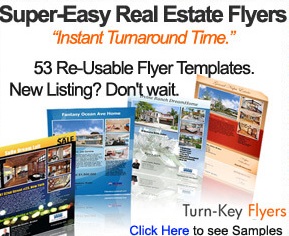 Real Estate Open House Flyers! I'm an affiliate marketer of this product and may receive a commission for purchases made. There will be no additional cost to you.
and that's exactly what you get with Turn-Key Flyers!
Dazzle with colorful, eye popping designs; or give it to them plain and simple.  Either way they can be appealing enough to get people interested what you're promoting.
Consider the following scenarios to appreciate the awesomeness of Turn-Key's Open House Kit, featuring individual flyers for each room in a house. 
·  Let's Take a Look at The Kitchen First - if it was recently remodeled tell it on its' featured flyer. The template will help you express it in ways that are succinct, informative and engaging.
·  The Master Bedroom – most buyers are interested in the measurements, so share the flyer specific for it. Plus, it's one less thing Open House attendees will have to remember about the home.
·  The Flooring - does the home have upgraded flooring?  Tell that too with its own featured flyer, and if it has new a/c unit or roof tell that, too! In fact, tell it all in your site of flyers and leave nothing to chance.
Do you think Open House attendees will remember your properties if you use this kit… even when the showcased properties aren't the nicest, or best houses they've seen?   
I think they absolutely, but what do you think?
Summarily, Turn-Key's Open House Template Kit is an awesome product.  Its presentation of information is effective without being pushy.  Additionally, it is completely devoid of any sense of high pressure selling of yourself, or your show cased properties. 

Finally, as with other Turn-Key Products, the flyers are easy to design; just click on the text to type, select the photos you want to add, save and print.  
Click here to learn more about the kit! 

 That's it for now! Happy Prospecting!
Home Page > Real Estate Agent Flyers >> Real Estate Open House Flyers
Image of Agent Networking on Cell Phone by Kromkrathog at FreeDigitalPhotos.net