Real Estate Lead Generation

Psst! Is there a Best Real Estate Lead Generation Strategy?  One so effective at generating leads that it becomes the only one you use?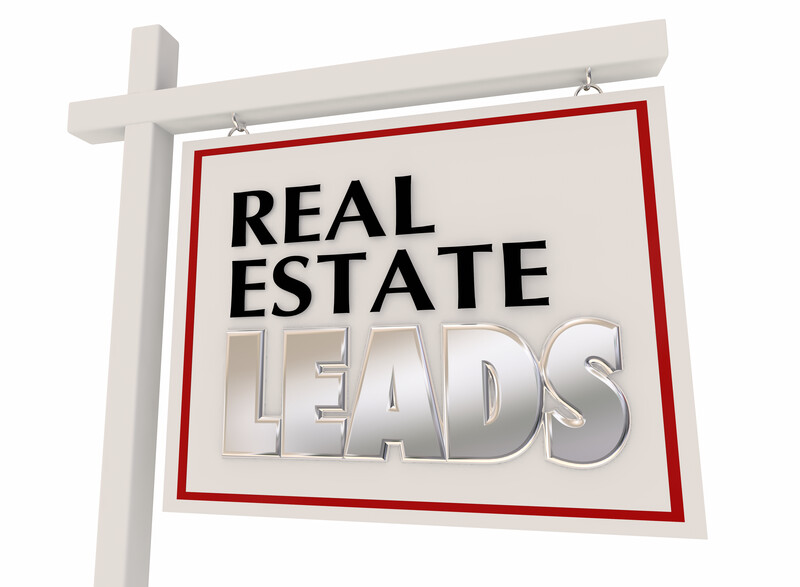 Sorry, the answer is no! In fact, there are an endless number of ways to generate leads, but the challenge is to find ones that best suit you;strategies that you can get and remain excited about. Following are ideas that just might do it for you.

Seven Real Estate Lead Generation Ideas To Grow By
1. Contact People You Know – whether you call, text, or mail or let people you know that you're a newly licensed agent it's a "must do" activity. Not only can it lead to immediate results for getting leads, listings, sales and referrals, it also creates a solid foundation from which future business opportunities are generated. 
More than likely you'll be surprised by how many people you know; family members, friends, acquaintances, business owners, doctors, dentists, physicians, attorneys, etc. And as you know, or will come to learn, real estate sales is a numbers game and the more people who know and are reminded that you're a licensed agent the more likely your business will take root, grow and prosper.

2. Meet New People – no matter your personality type, introvert or extrovert, you need to get comfortable with the idea of meeting people.  Since you need people to be successful in real estate sales you need to get good at meeting people.  Fortunately, there are many ways to do it that might be a good fit for you, including:

Joining a gym (might as well stay healthy while networking for leads)
Joining your local Chamber of Commerce
Walking your dog
Walking your neighborhood
Walking a new neighborhood at least once a month
Biking 
Introduce yourself to workers where you do business (stores, cleaners, auto sales and repair, etc.)
*** Take a moment and add five ways that you can meet and engage people to add to your lead contact lists. 

3. Make a Listing Presentation and/or Refresh the One You Have – ask questions of potential clients to determine whether you're the best agent for them and that they are good clients to work with.  Some of hat you need to know is what they think and know.  Questions like the following will help tease out the information in order to make an informed decision.   

4. Find Hidden Sellers in Buyers  – tell me, what do you is the best source of leads is it buyers, or sellers?  I think that they're equally profitable and that with buyers in particular there's an important question that gets overlooked for perhaps too long… and here's the question: "do you currently own a home that you need to sell before buying a new one?"

If the answer is yes, you'll have hit the trifecta of real estate sales; the potential of 1) getting a new listing, 2) selling that listing and3) selling the buyer homeowner a new home! Failure to ask the question could easily result in the homeowner buyer listing with another agent while looking for a new home with you. So don't leave it to chance that you might eventually get a listing out of the deal, ask the question upfront and early on when you meet and or speak with them.
5. Showing Homes During Covid 19 – understandably, sellers may be concerned about potential buyers previewing their homes during the Covid.  However, sensible precautions can make showings safe for all parties involved; sellers, buyers and agents.  Things to do include:
Everybody should wear masks
Gloving up is a good idea, as people will touch surfaces, as sure as the sun will rise in the morning and set in the evening
Realtors should make it a point to be the designated person to open and close doors to limit whose touching surfaces while in the home can also alleviate concerns about tracking foreign particles from outside to inside a home. 
Here's a video that does an outstanding job discussing how to show properties during COVID 19 concerns. 

https://www.facebook.com/ColeTeamRealEstate/videos/240941050842245/
 6.  Add Contacts to Your Customer Relationship Management System (CRM) – if you don't have a CRM you need to get one, because sooner than later you're going to need a way to stay organized and keep up with all of the people you know, want to do business with, are doing business with and want to do repeat business with… and a CRM is a great way to do it. 
With a CRM you can provide follow-up on customer interests and nurture relationships by providing useful and desired information, whether it's via regular phone calls, text messages, email messages, newsletters, flyers, postcards and/or a combination of these communication methods.

Here's a challenge for you!  Add 3 new contacts a day, 5 days a week and watch your prospect list grow by 15 people per week, 60 per month and swell to 720 per year.  Sound too aggressive for you? Change the formula to just above your comfort level and you'll still end up with an impressive # of new client contacts over a year's time. 

7. Get A Listing, Mail A Real Estate Listing Flyer! The message is simple, but the results can be awesome!  Follow the process, then watch your commissions grow!
---
Wrapping Things Up
 Admittedly, there are a near infinite number of ways to generate leads, but these seven can help you move things along in a steady and increasing way. 
That's it for now and here's to your continued real estate marketing success!
Home > Real Estate Leads > Real Estate Lead Generation