7 Low-Tech Real Estate Marketing Ideas  Having Fun While Creating a Brand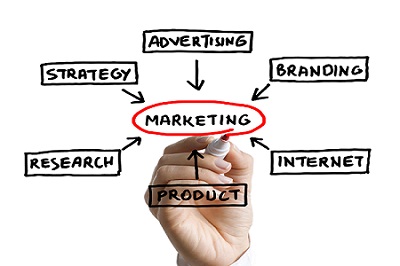 Creative Real Estate Marketing Ideas - Let's Have Some Fun!
Coming up with Creative Real Estate Marketing Ideas can be challenging to do.  Many that I read about are ho-hum boring... or are so technologically driven that they don't satisfy the need to have my marketing efforts contribute to "branding" my business for the general public. 
And it's not always about cost, as some low tech ideas ultimately can cost as much or more as technologically inclusive ones. There are aspects of low-tech branding that technology-driven ideas can't match, like the following ideas. 
Seven Fun, Creative Real Estate Marketing Ideas To Boost Your Business
#1 Bumper Stickers. I never met a car that a bumper sticker didn't like! Another way of saying it is "people love bumper stickers, and the more unique they are, the more appealing they can be. 

So, make some with your website address and other business information, and then give them away. You might be surprised by the number of people wanting one for their vehicles:
church members and sorority &fraternity groups 
agencies where you volunteer time and services 
friends and family 
and clients who are happy with your services 
... all will be willing to share how great they think you are. 
#2 Tee - Shirts & Jackets. Real estate marketing via tee-shirts and jackets is a familiar and novel idea, but how many Realtors do you see promoting their business this way? Did you think "none?"  I'd wager few, if any!

So, dare to be different! Have some tee shirts and jackets made with your website address and other business information on them. And then find as many reasons to wear them as you can...
when grocery shopping; going to doctor appointments; attending your children's school events; watching parades, etc. 
The point is you, your family, and your friends can wear them almost anywhere. Market your business year-round for a one-time cost. When it's too cold for tee shirts, wear a jacket. 
#3 Baseball Caps are another great way to advertise that you're in the real estate business while branding your name. Make some baseball caps with your website address and other real estate business information on them. Heck, you could spend a few more bucks and outfit your child's baseball team with them. It makes for great publicity and is also a nice thing to do for kids! 
Ask the parents for "quid pro quo" by asking them to place your bumper stickers on their cars. 
#4 Envelopes, Stationary & Business Cards. These are the mainstay of any real estate marketing campaign and a must for your marketing campaigns.  Ensure your website address and other business information are printed on all your stationery, envelopes, and business cards. Leave a few wherever you go. Give them out like candy, as they are doing nobody any good in your pockets. 
#5 Magnetic Signs. Automobile signs are a "meat and potatoes" marketing idea for many real estate agents. If you don't already have some, get some. No, not the generic ones your Broker has lying around, but signs with your name, website address, and other business information. Place them on your car doors or car top even. Take them off and reattach them in different spots occasionally to avoid fading your paint job. 
#6 Real Estate Flyers. Print flyers with your website address and other business information on them. Keep some with you at all times to pin to bulletin boards or place on surfaces you pass by (checkout lines, pick-up locations, waiting rooms, etc.
Flyers are powerful, inexpensive real estate marketing lead-generation tools that reach many people fast. Print a couple hundred at a time and pay your kids to place them on car windshields in grocery store and shopping center parking lots on Saturday mornings. 
Imagine your business if you printed and distributed flyers every weekend. For that matter, why can't you?
#7 Business Cards.  Hand out your business cards.  You've already paid for them, and chances are most of them are still sitting in the box they arrived in. They're not doing you any good there. Every card in the box represents the unfulfilled potential of it being in the hands of a prospective buyer or seller. Put yourself on a first track to hand out all of them in the next 30 days, order some more, and repeat the process! 


Summarily, these real estate marketing ideas, anchored by a good real estate listing system, can help supercharge your business and achieve more success... all while growing your business brand. 
Thanks for dropping in and be sure to visit our Home Page before you to see how else we might be able to help you. 
Home > Real Estate Leads  >> Real Estate Marketing Ideas