Exclusive Real Estate Agent Lead

Exclusive Real Estate Agent Lead. One of my newsletter subscribers recently told me that they're paying $200.00 a month to a lead generation service for Exclusive Leads...and they weren't too satisfied with the service, or the quality of the leads.
I guess it goes to show that some things just aren't worth what you pay for them.
I've tried a few lead generation services myself, and even though they were affordable they weren't worth much either!
I bought hundreds of them, but none of them ever bought a thing!  Nothing - zippo - zilch!
So, I changed tactics and implemented other ways of  how to generating leads.
First, I started giving away lots of Freebies, including Real Estate Buyer and Seller Marketing Reports. Yeah, I know...it defies logic, but giving things away to generate leads works exceedingly well...especially over the Internet.
When marketing real estate online a real estate prospect is like any other Internet shopper eager to receive free sample products and information that will meet their needs.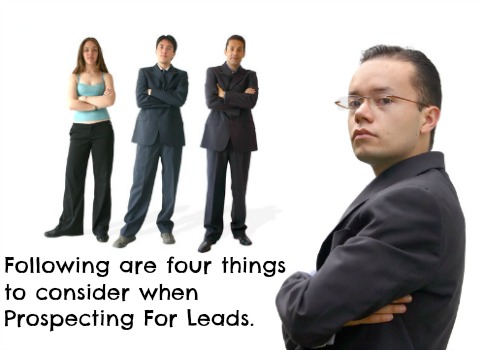 1. How qualified are they? Did they request information, or are you forcing the information? If they requested it they may be highly qualified leads interested in buying or selling property soon, or very soon.
2. If you have a list of leads contact them immediately! If a prospect indicates an interest in your services follow up immediately!
3. Online consumers log onto the Internet expecting immediate gratification. If you don't have an auto responder to provide it you should consider getting one! They're relatively inexpensive and can help you generate exclusive agent leads automatically.

4. Think one lead, one agent. Work hard and show them that you are worthy of consideration as their exclusive agent.
Following Are Ten Exclusive Real Estate Agent Lead Tips!

#1. Go shopping and pick a community with maybe 100 homes and businesses and be their only contact in terms of product or services.
 #2. List all the people you know, say about a hundred or so. Send them brief letters, updates and information about the services you provide at regular intervals. Also, ask them for referrals. If they like you, the information and services you provide they'll be happy to refer their friends, family and co-workers to you.
#3. Select a target market and cold call them.  Before you do though know your objectives, have a script on hand and know as much about them as you can. Be prepared for rejections, but think of them as opportunities to get past the "nos" to the "yesses."

#4. Canvas neighborhoods  - go door to door to meet the residents. It is time consuming and labor intensive, but it only takes one lead to make it worth the effort.

#5. Take advantage of your beauty or barber salon sessions and participate in the chitchat. You know how conversation covers a lot of topics. Be aware of opportunities to offer your services.

#6. Give away as many business cards as you can on a daily basis.   In fact, give them way 3 to 4 cards at a time as often as you can. Business cards sitting in the box that you bought them in are not doing you one bit of good!
#7. Read your local newspaper as often as you can and pick up leads from articles on job promotions, upcoming weddings, baby showers, new babies, etc. While newspaper ads are short-lived they are still a powerful marketing strategy. Perhaps that's why so many people advertise in them.
#8. Start an Email Marketing campaign. Make a habit to get the email address of everybody you meet, then set them up them in an auto responder and watch your marketing efforts take off like a rocket.
#9. Mass mail letters and conduct direct marketing campaigns on a regular basis. People still enjoy receiving and opening letters and with effective opening statements letters can grab their attention and entice them to read and learn more about what you have to say. That's why I remain an advocate of letter writing campaigns.

#10. Host seminars and workshops.  Anecdotally, few agents do, so you'll fund that you'll have little competition for the buyer and seller leads you pick up through this strategy.

Summarily, you can take your pick of the Exclusive Real Estate Agent Lead Generation.

Exit Exclusive Real Estate Agent Lead and Visit Main Page For Real Estate Leads.
Last but not least is more information about Real Estate Leads.