Home Buyer Leads

Generating Home Buyer Leads is challenging, but do you know how thrilling it can be when you have a "ringer" strategy that will have leads calling you wanting to engage your services?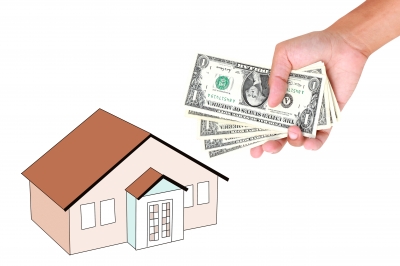 The specific strategy here is getting home buyer leads by using real estate flyers, even when you don't have listings!
That's right!  As simple and low tech as real estate flyer marketing can be, it can be wildly successful generating an abundance of quality buyer leads eager to do business with you. 
All that's required for this particular strategy is a listing that you'd like to sell - and because you get to select it you also get to determine the size and amount of the commission you'll earn. Assuming a 6% commission, will you choose a $200,000 home for a $12,000 pay day, or a $500,000 home for a $30,000 commission?  I'll not guess about what your decision is! 
Don't have a listing?  Not a problem, because the beauty of this idea works whether you have a listing of your own, or not; because as a member of a Multiple Listing System (MLS) you can select any listing in the system to promote for sale! Or, if you work in an office with other agents, you can almost be assured that they won't mind you promoting their listings for them either!
Once you've identified a listing and received the expressed permission from the listing agent to proceed (a matter of professional courtesy) you'll be ready for the next step, which is to...
Make a flyer that says something like
"Tired of Renting?"
Let me show you how this Beautiful Home! 
3 Bedrooms, 2 Baths, Double Car Garage
Exclusive Neighborhood
Buy for Same as Rent! 
Call me at 333-333-333 for a FREE consultation.
But Hurry! I don't think it'll be available for too long! 
...then distribute several hundred copies every weekend.  Then wait for your phone to start ringing.
There are a number of things worth noting here.
The flyer starts out with a question that begs to be answered.

People like freebies, so an offer of a free consultation to show them how to buy a home will generate some phone calls.
The possibility that callers may be able to buy a home for the same as rent will interest a lot of people.  Most people want to own a home, but feel that they can't afford it.  So, when an opportunity to buy for the same as rent is presented many will jump on it. 
Finally, the disclaimer that the home might not be available for too long will generate a sense of urgency, which will get people calling sooner rather than later.
For this idea it's okay to design your own flyers and not spend a lot of money doing it. If you own a computer and printer you can print and distribute hundreds of them for relatively low cost.
And the more you distribute the more home buyer leads you'll generate.  Shopping centers, hospitals, malls, apartment complexes, parades, sporting events, arts festivals and wherever else people gather are great places to distribute them.  Simply place them on car windshields and be on your way.
Summarily, you don't have to have listings to generate home buyer leads, you just have to have a plan...like this one!  And now that you have it you are empowered to go out and generate home buyer leads every week.
Home Page > Real Estate Leads >>  Home Buyer Leads   
Image by Sujin Jetkasettakorn at FreeDigitalPhotos.net