Real Estate Web Leads -
Three Ideas for Online Maketing Success

Want to generate more Real Estate Web Leads? It not as daunting as you might think.  Here's how simple it can be!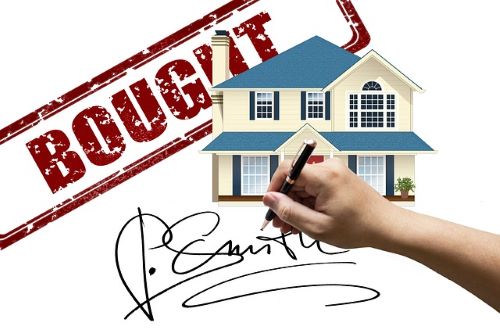 Thought Provoking Ideas to Generate Real Estate Web Leads
STEP ONE - Focus On a Specific Audience

Decide precisely what you want your web site to be about.  For example, do you want to use it to capture prospective buyers, sellers, investors, and tenants? Or, do you want it to generate sales?  Your answer should be reflected in the design of your website and content found on it.
Be specific in your approach and if you confine your marketing your geographic area, versus one that's world-wide, you stand a good chance of establishing an appreciable online presence.
The more specific your target market is the better your leads will be. Don't try to do too much - a single niche market may be all you need to produce all the leads you want. A single niche approach can also accelerate your being perceived as a subject matter expert sooner than it will versus if you are spread out all over the place and don't appear to have any high expertise in any one subject - land, commercial properties, single family homes etc.
But let's be real here! Generally speaking, agents have to be positioned and knowledgeable enough to work with any and all leads that come their way, even if that means referring clients to specialty agents when that best serves the needs and interests of the clients,  however hard that might be to do.  Consequently, their expertise should be broad and far ranging, and their niche markets diverse.
Examples of Niche Targeted Audiences:  FSBOs, Expired Listings, Commercial Property Owners, Absentee Property Owners, Military Veterans, First Time Homeowners, Investors

STEP TWO - Provide Great Content (Quality and Quantity)

Fill your site with lots of content. The information you provide should be specific to your targeted audience. You may need to personally write the main pages yourself, but there are pre-written articles that will help you fill out your web site quickly. Some good, affordable content can be found here.  
Be sure to add articles and information to your site on a regular basis, preferably weekly. That will get people coming back to your site and it will also make sure the search engines notice and visit your site often, too.
Note: See Our Content Here, which is content rich and written well enough to use "as is" with only the need to personally the information with your name, contact information, website address, etc. 
STEP THREE - Give and Get Links To Your Site

 Get links from other relevant sites; those that are related to anything related to real estate; banks, finance companies, mortgage lenders, title companies, appraisers, etc.  This helps to validate yours as being credible amongst your industry co-professionals, which in turn
You also want to get back links from high PR Ranked Websites, and a measured way to do this is by having great content on your website and/or blog that people find interesting enough to share on their websites and blogs. 
Home Page > Real Estate Leads >>  Real Estate Web Leads