Real Estate Marketing Tip #6:
Farm Expired Listings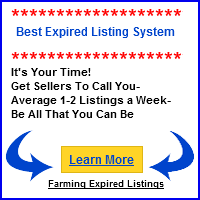 Why Farm Expired Listings? There are many things about farming expired listings that are appealing. 

1) owners are usually realtor friendly. 
2) you know where and how to find them
3) they lend themselves to automated marketing strategies
4) some owners are eager to negotiate terms, conditions, and sales prices because their properties didn't sell during previous listing periods - and they're anxious to sell
5) cold calling is not required
6) door to door knocking is not required
7) the systems don't cost a lot of money (at least mine doesn't)
8) the leads are replenishing, as listings expire nearly every day in many communities
9) farming expireds is not hard to do (but it does require a commitment to time and consistency)
10) you can farm them with letters, postcards, or flyers
11) you can get started today
12) you don't need high-tech software programs; a computer and a printer will do just fine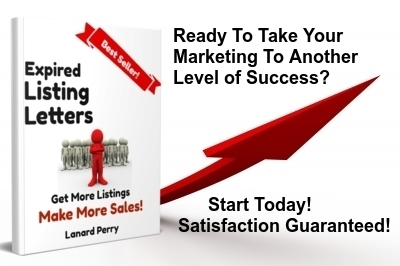 Here's the system I used. However, there are many others that you can choose from...and I encourage you to take a look at them before deciding on any one system. And before you choose, pick up the phone and call the seller.  Reaching a live person is a good indication of their availability should you have problems with a purchase (corrupt download link, the product didn't arrive, etc.).  A call back in case you have to leave a message is just as good.
On the other hand, if you can't reach a live person or get a return call, I'd recommend that you refrain from buying anything from them, no matter how great they make their system sound.  If you can't talk to someone before you buy something from them, there's a good chance that you probably won't be able to reach them with customer service issues after you purchase something from them.  
I, on the other hand, am available 24/7.  And if you don't reach me when you call, I typically respond to all calls by the end of the day.  Go ahead. Call me and see for yourself.  I can be reached at 352-283-9316 for your convenience.
Happy Prospecting!
Lanard Perry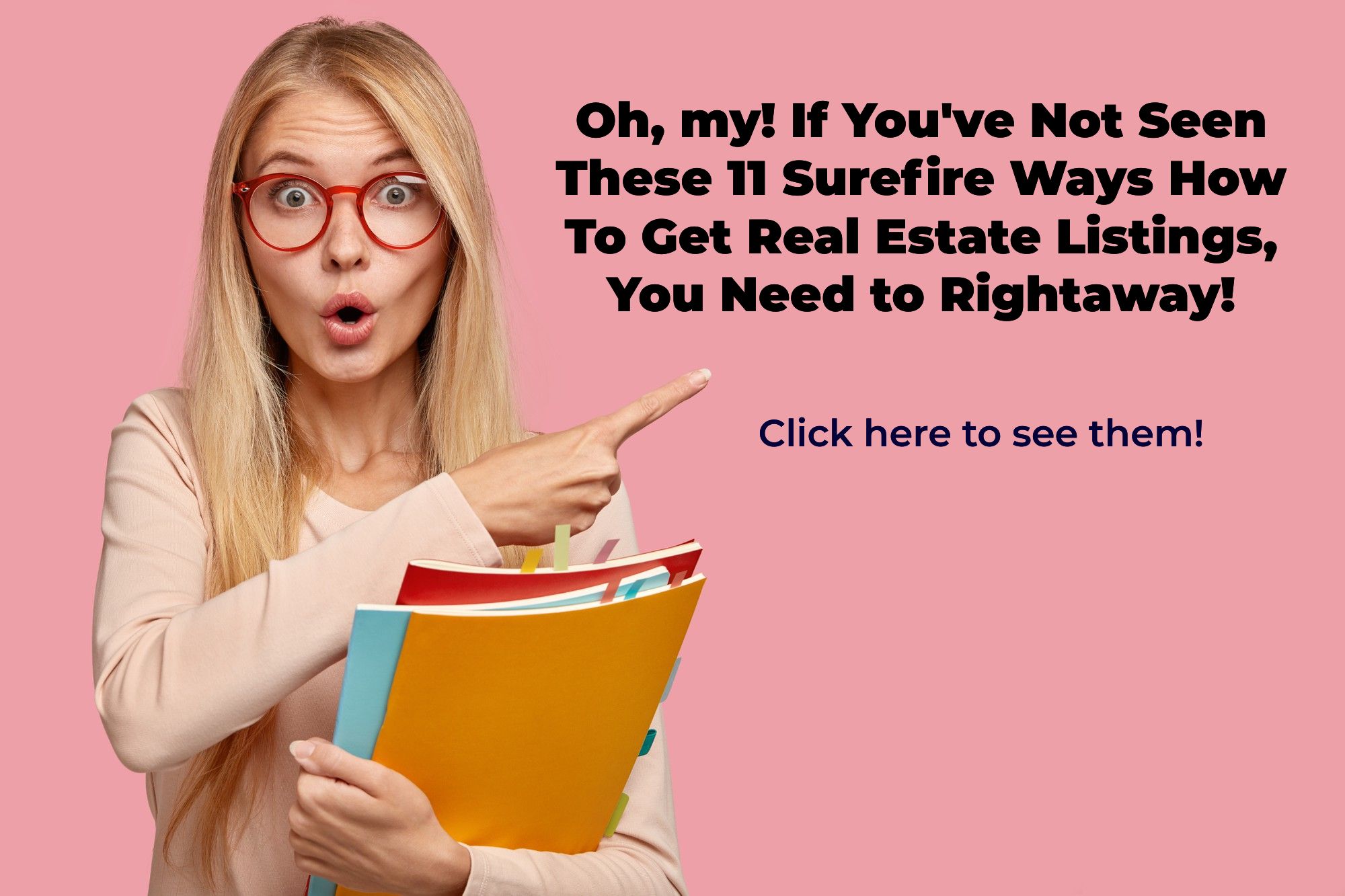 Home > Real Estate Marketing Tips >> Real Estate Marketing Tip 6 Farm Expired Listings   
Image of woman by wayhomestudio on Freepik