Automated, Systematic Email Marketing for Real Estate Leads - Seven Tips To Success

The #1 rule in Email Marketing for Real Estate Leads is to capture the email address of every prospect you encounter...always!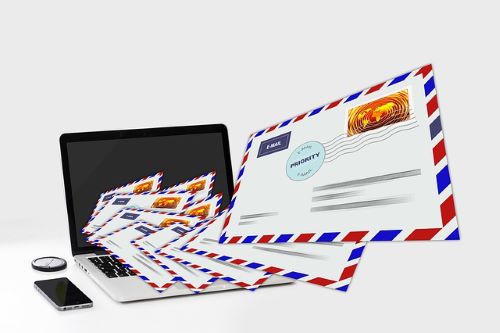 That's because your success will be influenced by the number of prospects you have, the frequency in which you keep in contact with them and your ability to convert them to paying customers.
7 Tips to Email Marketing For Real Estate Leads Success

One. Find a good auto-responder service. I use and recommend Get Response, but there are many others to choose from. The people are friendly and the services is great. 
Plus, it's relatively inexpensive. I generate all the campaigns I need for less than $20.00 per month. I've tried others, but find Get Response to be a great value for a reasonable price.

You can get a FREE Trial Version, but ads that don't have anything to do with your business will be placed on your messages... and while  the ads are kind of tacky, a FREE Trial period is a good way to get familiar with sequential responders and all that they can do for your business. You can always upgrade it to a paid membership to eliminate the ads.
Go here to sign up for a FREE Trial Version. 
Once you get your auto responder, you'll be ready to begin attracting leads like bees to honey.  Here's how.
Two. Place a sign-up box on the main page of your web site to capture email addresses from your prospects. Offer them a FREE report or eBook for signing up to your new newsletter, which in its simple form can be pre-written real estate marketing reports like the ones found here.

Three. You will use this newsletter to 'broadcast' news, special offers, discounts and clearance sales to your 'active' list of prospects at different times as needed. A good tip is to keep your subscribers "on the hook" by over delivering information.  

You will increase your leads and make more sales and profits by capturing as many email addresses as you can and broadcasting a newsletter to your customers on a frequent basis (once or twice a month is O.K. for most businesses).

Four. When sending out a broadcast, give your prospective customers a FREE offer that complements the product or service that you are promoting in the email. This could be home buying and selling tips, or other downloadable information.  Include a hyperlink to your home page just in case they decide to contact you after reading it. Whatever you send make it easy for your prospects and customers to read, review and then contact you to do business with you.

Five. In the same email broadcast give your customers a "preview" of your next email. It all comes down to meeting the expectations of your customers. When they know what is coming next, they're likely to be on the lookout for it.  

Six. When advertising your services always give the people reading your ads the opportunity to get on your mailing list. In fact, you should be advertising your services for the primary purpose of capturing the prospect's email address. Avoid trying to sell your product from the ad itself.

Seven. To capture the most leads possible offer FREE information and MORE DETAILS about the product that you promote in your ads. Then have the prospect send a blank email to your auto responder. Follow-up using your auto responder with a message of your choice that includes the promised information.

Finally, refer to the instructions at your auto responder service on how to capture the email addresses automatically, without your ever having to lift another finger once you've set it up.

Email Marketing Tips in Summary
There you have it, 7 Tips For Email Marketing For Real Estate Leads that offer great ways to get people to consider your listings and services at a minimal cost...and you you'll have done it all automatically and electronically!

"I can personally attest to how successful Email Marketing for Real Estate Leads can be. While our targeted audiences are admittedly different, I now have thousands of prosects in my database!  How many do you have?
That's it for now.  Here's to your Real Estate Marketing Success!

Home Page > Email Marketing For Real Estate Agents >> Email Marketing for Real Estate Leads