Expired Listing Success

Expired Listing Leads are some of the most profitable leads a marketer can get and are prime prospects for both new and veteran agents. 
Most attractive about them is that they're abundant. It's hard to imagine a day in any given community where listings don't expire making them a constant, renewable source of leads.
So, if you're interested in boosting your business by dominating listings and sales, Expired Listings are a perfect niche in which to do it! And while they're highly coveted they're relatively... and you don't have to be a gangbuster to succeed!
Expired Listings are For Lazy Marketers… Like me!
That's right… that description fits me! In my defense though I'm generally a high energy guy, one who is usually a high octane, pedal to the metal kind of personality. However, I now confess to being a lazy marketer... meaning I've aged into working smarter, not harder; being single minded of purpose with a focus to succeed versus working willy-nilly without clear purpose or a well thought out plan of action.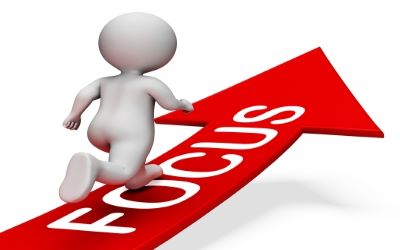 Expired Listing Marketing Done the Right Way

Want to get an Expired Listing this week? It's possible, but you need a system (an Expired Listing Script, Letters, Flyers or maybe even Postcards) to do it right!
All are affordable and within easy reach.  In fact, you can purchase and download some in the morning and be ready for your first campaign by noon. 
Take these Expired Listing Letters, for example. Their strength is that Expired Listing Owners who receive them will be calling you versus you calling them and when they do they'll be expecting to list their properties with you.  Think about this for a second - would else would they be calling if not to list their properties with you?
Don't Feel Obligated to
Accept Every Listing Offered to You

LOL! I can almost hear you asking – "what in the heck is this guy talking about?" People calling me and offering listings versus me calling them and begging for their business? 

Yes, that's exactly what I'm saying, because once you set up your routine and are mailing 10-20 letters a day the numbers will heavily favor you getting 2 or more listings a week. Consequently, you'll be empowered like I was to decline listings when owners want to overprice their properties, or insist on other unreasonable expectations, terms and conditions.  

Heck, you can and should turn them down when you just don't like them. There, I've said it and I mean it.  Life is too short to hitch your wagon up to people who are rude, disrespectful or that you simply don't like. You're your own boss and don't have to feel compelled to do business with surly people in order to earn their business , but if that's how you roll knock yourself out!
New Real Estate Agent Marketing
It's no secret that the first order of business for new agents is to get some listings.  Even they have an inherent sense that agents with listings prosper, while those without became a not so flattering statistic. Consequently, they put a premium on the following activities:
getting leads that don't cost a lot of money and get them in the fastest time – what better than Expired Listings? They're free, plentiful, renewable and sustainable.

converting leads to paying customers (listings and sales) – the simple formula in operation here is that the more listings you have the more sales you'll make and the more sales you close the more commissions you'll earn.  
retaining clients for repeat business opportunities – listings, sales & referrals.   
Where to Find Expired Listing Leads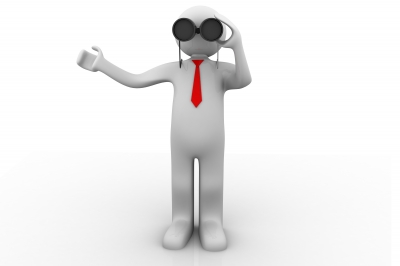 Finding expired listings is a "no brainer".  All you have to do to is run an Expired Listing Report though your Multiple Listing System (MLS) for any time period you want. 

The report will provide everything you need to know, including the home owner's name, address, phone number, type home, current asking price, price reductions that may have taken place, etc. Everything you need to know to effectively work expireds will be contained in it.  
Additionally, there are a number of services that sell Expired Listing Lead Information. Companies that readily come to mind are REDX, LandVoice & ArchAgent. I don't have any experience with paid services, so you're on your own when it comes to making a decision about whether to use one or not.
 A Two Step Plan for Expired Listing Success

Starting today, mail a minimum of ten letters a day, five days a week to owners of expired listings.   The more you mail the sooner you'll start seeing favorable results.
On days when there are fewer than ten current expireds consider mailing letters to owners whose properties expired three, four, five and even six months ago. 
That's it.  Have fun!
Getting Started with Expired Listing Leads

Many agents will never seriously consider farming expired listings, while others start but don't sustain their efforts to get them. Consequently, there may be less competition for them than you might expect.

When you first begin your Letter Campaign you may want to start by pursuing most, if not all, expireds. You'll accomplish a couple of things when you do.  One, you'll start converting some to new listings quicker; and two, the more you pursue the more you'll list. 
Develop a Middle Game – Refine Your Strategy
Once you start getting some listings you can begin refining your strategy by cherry picking the listings you pursue and accept.
Cherry picking is where you sort through all of the expireds and select the best of the best to target.  Ultimately, you'll evaluate them based on the MLS Reports you generate, which gives not only the owners names, addresses and other contact information, but also descriptions of their homes; including problems, upgrades, price changes, amenities, pictures, etc.
End Game and Final Word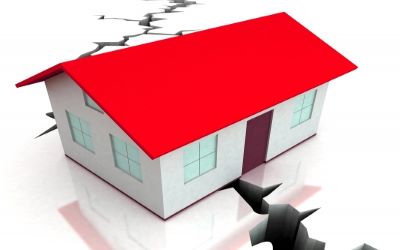 A final point a is "never accept an over-priced listing – ever!"  If you do your the quality of your work life will begin deteriorating rapidly, as will your bank account. 
Specifically, you'll be contractually bound to owners who you'll never be satisfied with what you do.  They won't like you and you won't like them, or yourself, for accepting an overpriced listing.
Eventually, an unreasonable owner's expectations and demands will chaff you to irritability, an emotion that you can ill afford to have with any of your clients!  Well, that's it for now, but before you go... 
Check Out Our Expired Listing Letters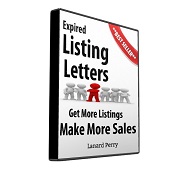 They're ready for instant download and immediate use! Click here to read more about them!
Home Page > Expired Listings >> Get an Expired Listing This Week 
Focus Image by Stuart Miles at FreeDigitalPhotos.net 
Don't Feel Obligated Image by winnond at FreeDigitalPhotos.net 
Man Man With Binoculars Image by cooldesign at FreeDigitalPhotos.net   
Getting Started Image by Stuart Miles at FreeDigitalPhotos.net  
End Game and Final Word Image by Stuart Miles at FreeDigitalPhotos.net