Bulk Email Marketing

Bulk Email Marketing services give you and/or your company the ability to manage mass email marketing campaigns...fast, easy and cost effective.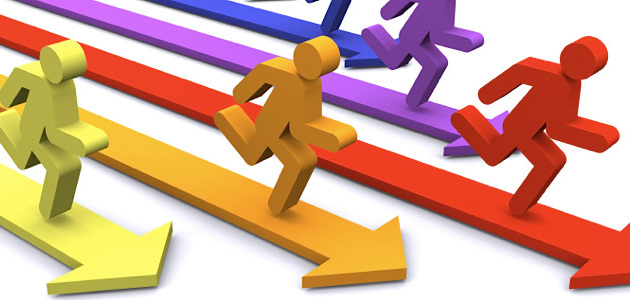 Sprint To Results Via Email Marketing
Price is always a factor when selecting an email marketing provider, but so is ease of use, functionality and the ability to maximize the use of your time.
Consequently, there are some services that you absolutely want to avoid, as they're costly, bulky and have steep learning curves. 
So, I've eliminated those and focused on the ones that I'd be happy using if I wasn't completely satisfied with Get Response.

These services have software that gives you creative freedom to design, create and execute successful marketing campaigns with great deliverability. Let's get started.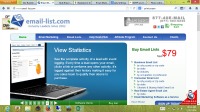 email-list.com - Here you can build a Custom List in Three Steps 1) search 2) review and 3) place your order.  email-list.com has been an Opt In Email List & Marketing Industry provider since 2002.  They offer email marketing service software as a bonus. 
---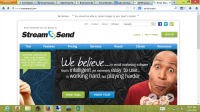 StreamSend - This company rocks! It has a feature-rich and intuitive email marketing platform that makes it easy to roll out integrated email, social and video campaigns, quickly and effectively. Watching It's 2 minute video is all it needs to convince you of how right I am.
---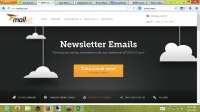 MailJet - I confess.  I never heard of Mail Jet until I researched information for this article page. It's a relatively small provider with approximately 23,833 customers, but that might be why you can get 6,000 free emails per month to try them out.That's definitely worth looking into.
---
A Comparison of 16 Bulk Email Marketing Services - here's a comparison of 16 services in one place.  It was written in 2010, but a quick review of it shows that its facts are representative of current prices and options. 
The Ten Most Important Tips for Email Marketers - 1) Only send emails to persons who have requested to receive them. 2) Only include content relevant to the type of content the person has requested. 3) Be consistent - send with regularity....
Home Page > Email Marketing for Real Estate Agents >> Bulk Email Marketing