Be Safe! Practice Social Distancing...
Flipping Real Estate

While The Fast Cash Days of Flipping Real Estate are behind us, opportunities to buy low and sell for a profit are still plentiful.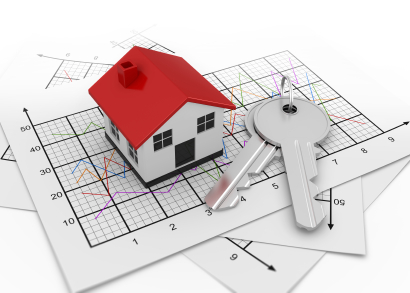 In its Year-End U.S. Home Flipping Report, ATTOM Data Solutions reported 193,009 single family homes and condos were flipped in 2016, up 3.1 percent from 2015 to the highest level since 2006, when 276,067 single family homes and condos were flipped.
There are a number of reasons for the uptick in interest, but the most significant seems to be the willingness of "flippers" to invest in lower priced homes and in neighborhoods they may have previously as the availability of more desirable, higher priced homes declined. Still, opportunities abound for those wanting to get in on the lifestyle described by some as the good life.
Not quite sure about how to maximize profits while minimizing risks?  Then you might want to read 2-3 of the resources below (don't worry, they're pretty inexpensive), learn what you need, and then jump in with both feet.

Ready? Let's Get Started.

The Complete Idiot's Guide To Real Estate Foreclosures - discover tips to save money when financing foreclosures, scams to avoid & best ways to...
Cashing in on Pre-foreclosures and Short Sales - making the first investment can be daunting, but very worthwhile; from thousands to hundreds of ...

Making Big Money Investing In Foreclosures Without Cash or Credit 2nd edition  -  no cash?  No credit? No problem. 

More Flipping Real Estate Books
Click below to see more infomation about flipping houses...
Flipping Property Course. Flipping real estate becomes easy when you become astute at finding good eals and brave enough to act on profitable opportunities. 
Flipping Property. I first learned about flipping real estate during an air flight.  It's true and it turned out to be a conversation that changed my life.  
How To Flip a House. One strategy that I used to find and flip houses was to the search the county's online database to research "lis pendens" and foreclosures. When I found something of interest

Flipping Homes. Once I got a lead on a house I then looked to find a buyer before I contracted to buy it. As a real estate agent I had developed lots of buyer leads, so I was able to steer some of them to my properties.

House Flipping Tips. The single most important tip is to treat flipping like a business. Establish a plan for the property - make sure that it's written down...and then execute it. 
How to Flip a House. I've bought and sold houses in many different ways; from fsbos, banks, household finance type companies, sellers, at auction, exchanges, etc - and with each purchase and sale I learned a little bit more and thus got a little bit better at it.

Real Estate Flipping. Banks, Credit Unions and other lending institutions have more repossessed homes, houses and investment properties than they know what to do with. If you approach them with the right terms and conditions...
Flipping Land. I worked with a couple of clients who specialized in land sales - exclusively! They were doctors, insurance agents, and dentists who had more discretionary income than most of my other clients, so...
Home Page >  Exit Flipping Real Estate